Invoice
Sales Invoice
Invoice
Sales Invoice
Word Templates
Bill Of Sale Invoice in Word (Colorful)
To request payment from your customers for the goods sold, use this Bill of Sale Invoice in Word. It's in Colorful design and can be edited easily.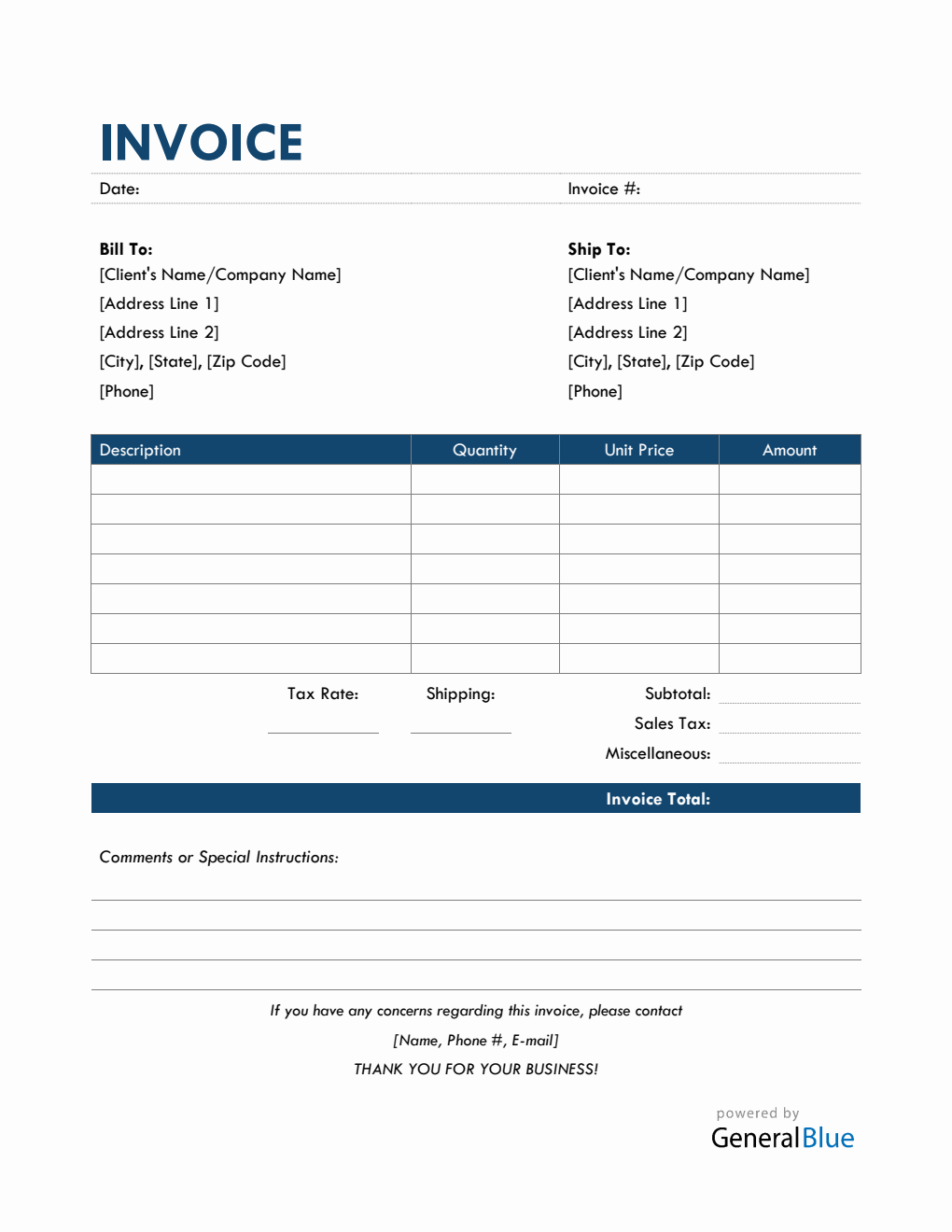 This bill of sale invoice can be used by sellers to request payment from their customers who have purchased their business' goods/services. This template covers important details needed in a sales invoice. It's printable and downloadable in Word, with a Colorful design.
Complete the invoice by filling out details on the sections provided. It features sections for the date, invoice #, bill-to address, ship to address, description, quantity, unit price, amount, subtotal, sales tax, miscellaneous, shipping, tax rate, invoice total, and a comments section. The lowermost part of this sales bill also displays a field where you can enter your business contact details just in case there are concerns regarding the invoice. It requires your name (or company name), phone number, and email.
This invoice template has simple features and can be customized easily. You can use the template as originally designed, however, if you wish to redesign it, feel free to do so. Edit, print, or download this purchase bill anytime.
For those who want a free auto-calculated sales invoice, it is recommended to use the Excel version of this template.