Time And Materials Templates
Free downloadable and printable time and materials templates that are compatible with PDF and Microsoft Word and Excel. You can also customize the forms and templates according to your needs.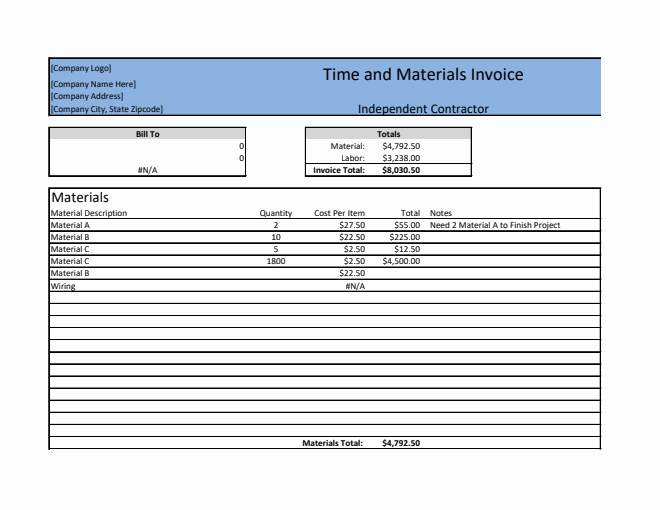 This free time and materials invoice template helps reduce repetitive data entry. It integrates multiple excel spreadhseet template in a single workbook, making it easy to create a printable final invoice without errors.
Invoice
Customer Invoice
Time And Materials