Invoice
Time And Materials
Invoice
Time And Materials
Word Templates
Printable Time and Materials Invoice in Word (Colorful)
This printable time and materials invoice in Word format is free to use, edit, or download. It's in Colorful design and has easy-to-use features.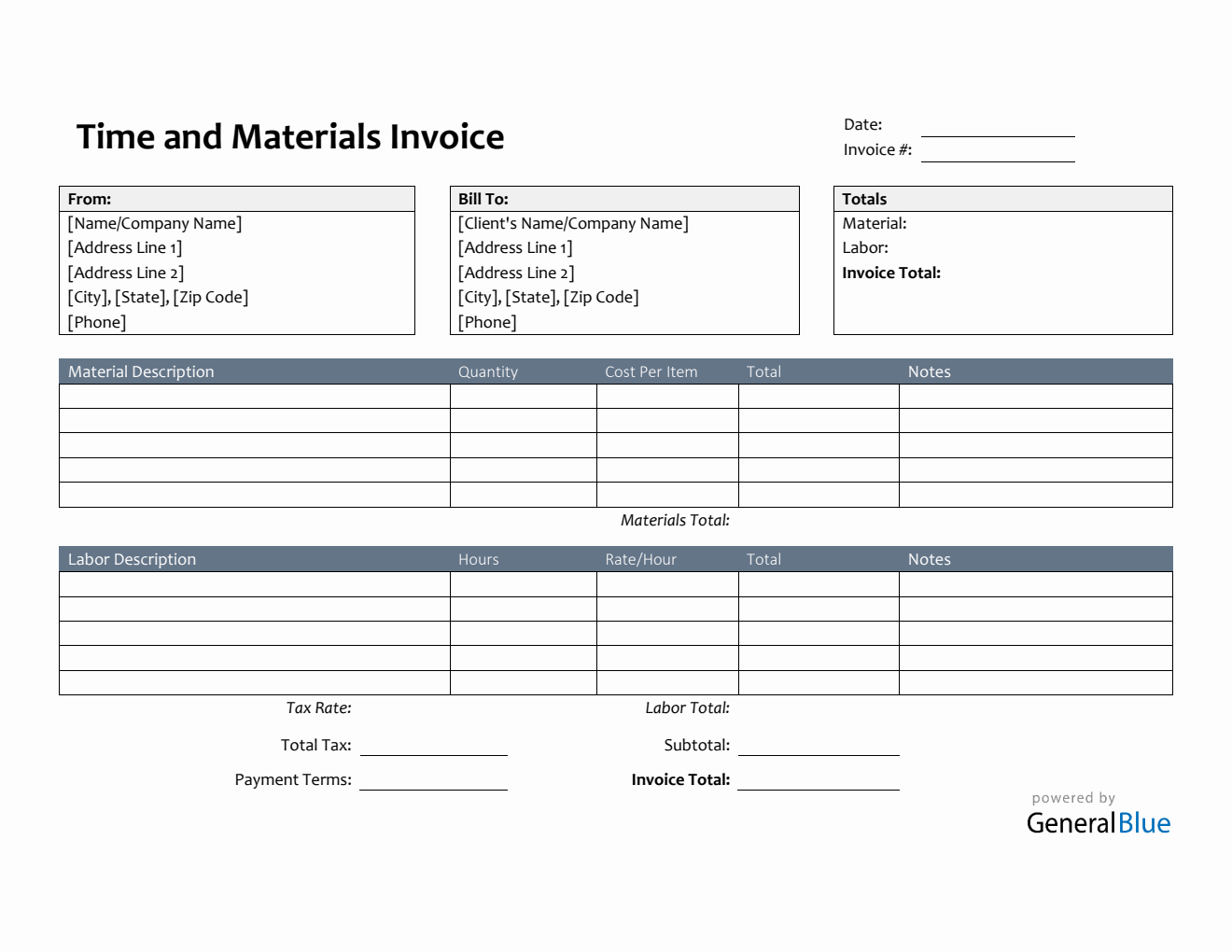 This time and materials invoice template is great for recording both material and labor costs involved while executing any of your services or projects. You can use this time and materials to request payment from your client or customer.
By using this T&M invoice form, you can easily calculate how much the material and labor costs used to finish the project. The template has simple and easy to use features. It's also designed with multiple tables giving you comprehensive details on your invoice. The topmost part has sections for the date, invoice #, from and bill-to information, and the overall totals of the invoice. The overall totals are featured at the uppermost right corner of the template so you can easily check them out anytime.
A separate table is provided below that to highlight the materials and labor details. It includes sections for the material description, quantity, cost per item, materials total, labor description, hours, rate per hour, labor total, total, subtotal, invoice total, tax rate, total tax, and payment terms. A column for notes is also featured, allowing you to leave important notes/comments on any of the listed items.
If this Colorful T&M invoice suits your business needs, you can download it for free. It's editable, printable, and downloadable in Word. For those who prefer an auto-calculated time and material form, you can use the Excel version of this template.