Invoice
Time And Materials
Invoice
Time And Materials
Word Templates
Time and Materials Invoice with Tax Calculation in Word (Simple)
The Word Time and Materials Invoice with Tax Calculation in Simple design tracks all the material and labor costs utilized while completing a project.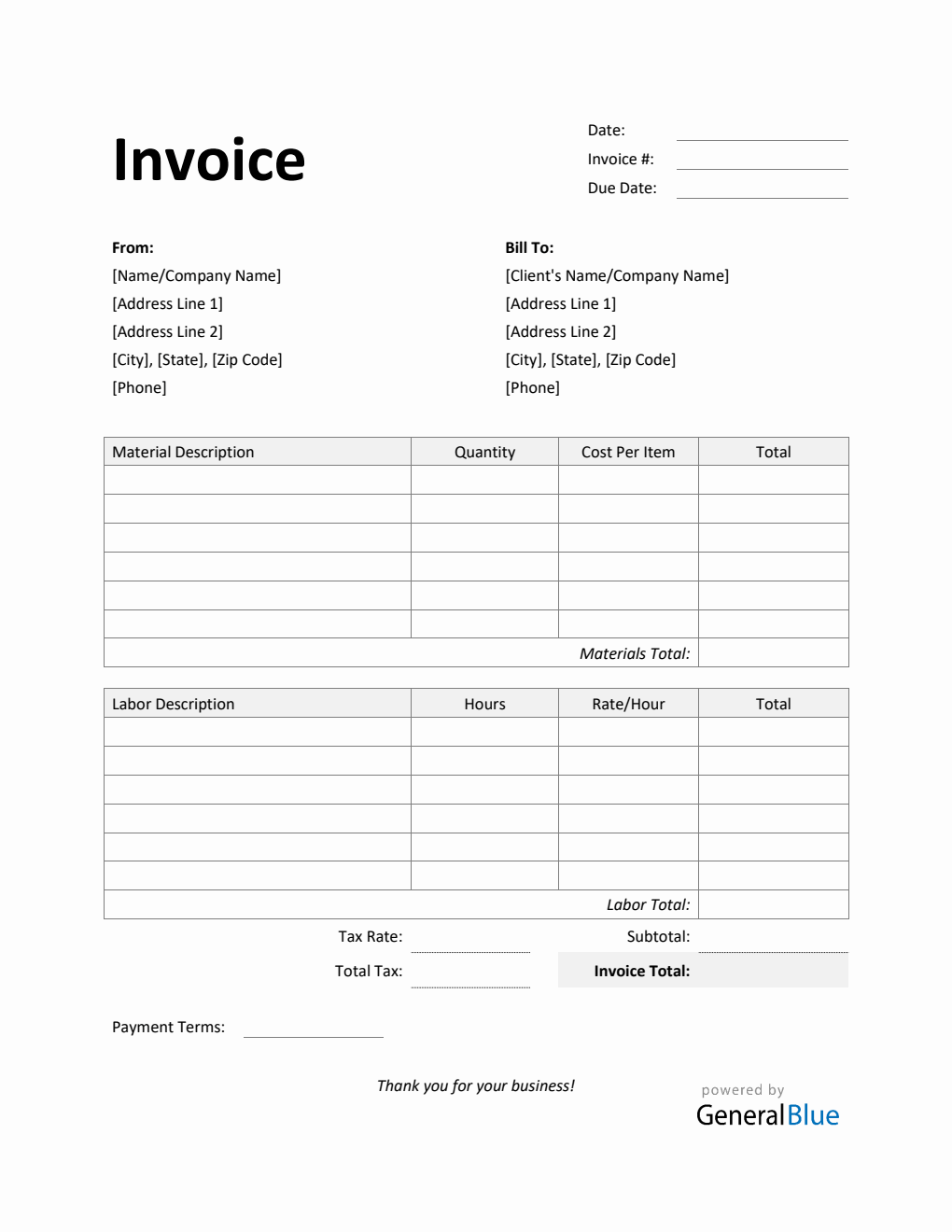 This time and materials invoice is perfect for those looking for a simple and free T&M template to use. It tracks all the materials and labor costs utilized while completing a project. It also features a section for tax rate, allowing you to calculate the invoice total along with the total tax in dollar amount.
It's designed with two tables covering the details of the materials and labor used to finish the project. By using this time and materials, you can easily identify the materials and labor type used along with their corresponding calculations.
To use, just fill out details on the blank sections provided. This Simple T&M invoice form includes sections for the date, invoice #, due date, and from and bill-to information. A separate table is provided to highlight the materials and labor details. It has sections for the material description, quantity, cost per item, materials total, labor description, hours, rate per hour, labor total, total, subtotal, invoice total, tax rate, and total tax. The lowermost part also displays a section for the agreed payment terms between you and your client.
Additionally, with minimal use of color, this time and material billing is the perfect printable version to use. You can save ink/toner when printing it out.
Edit, print, or download this T&M invoice in Word format anytime. If you want an auto-calculated time and material form, you can use the Excel version of this template.