Invoice
Time And Materials
Invoice
Time And Materials
Word Templates
Construction Invoice Template in Word (Basic)
Download this construction invoice template for free. It's in Word, with a Basic design. It can be used by construction companies and other contractors.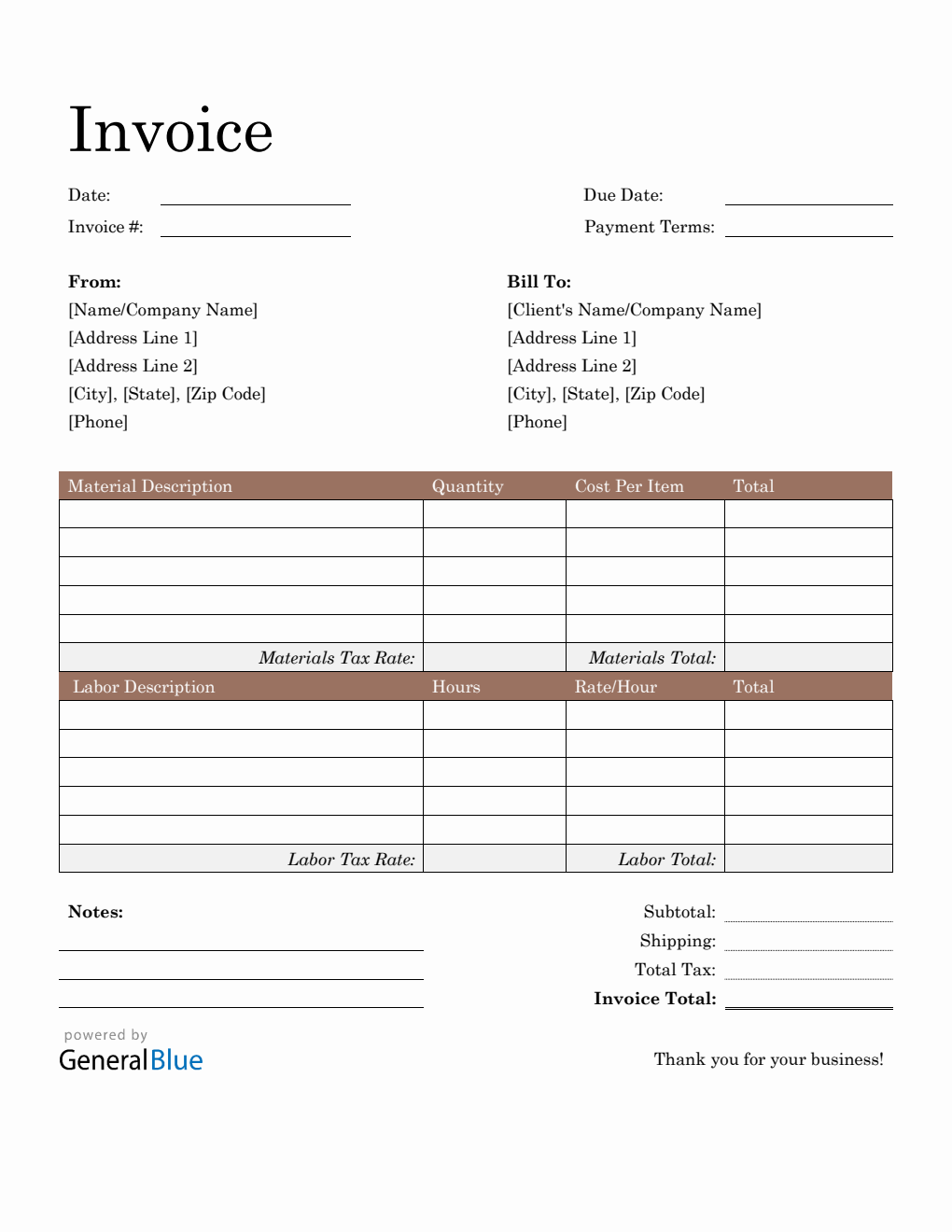 This construction invoice template in Word can record specific construction materials used as well as the type of labor used to finish a building or project. It can be used by construction companies, electricians, plumbers, and many other contractors. It can be printed or downloaded in Excel format.
Complete the construction invoice by filling out details on the sections provided. The topmost part features sections for the date, invoice #, due date, payment terms, and from and bill-to information. A highlighted table is provided to cover the materials and labor details. It includes sections for the material description, quantity, cost per item, materials total, labor description, hours, rate per hour, labor total, total, subtotal, tax rate, total tax, and invoice total. A column for notes is also featured, allowing you to leave important notes/comments relevant to the invoice.
You can use this Basic building invoice as originally designed, or if you want to redesign it, feel free to do so. You can also use it as basic reference for creating your own contractor invoice template.
If you prefer to have an auto-calculated invoice, the contractor invoice template excel is the recommended version to use. It's designed with formulas, allowing the template to auto-calculate the invoice total.