Labor and Materials Invoice in Word (Striped)
This Word labor and materials invoice in Striped design can be used by contractors, tracking total hours of labor and cost of materials used to complete a job.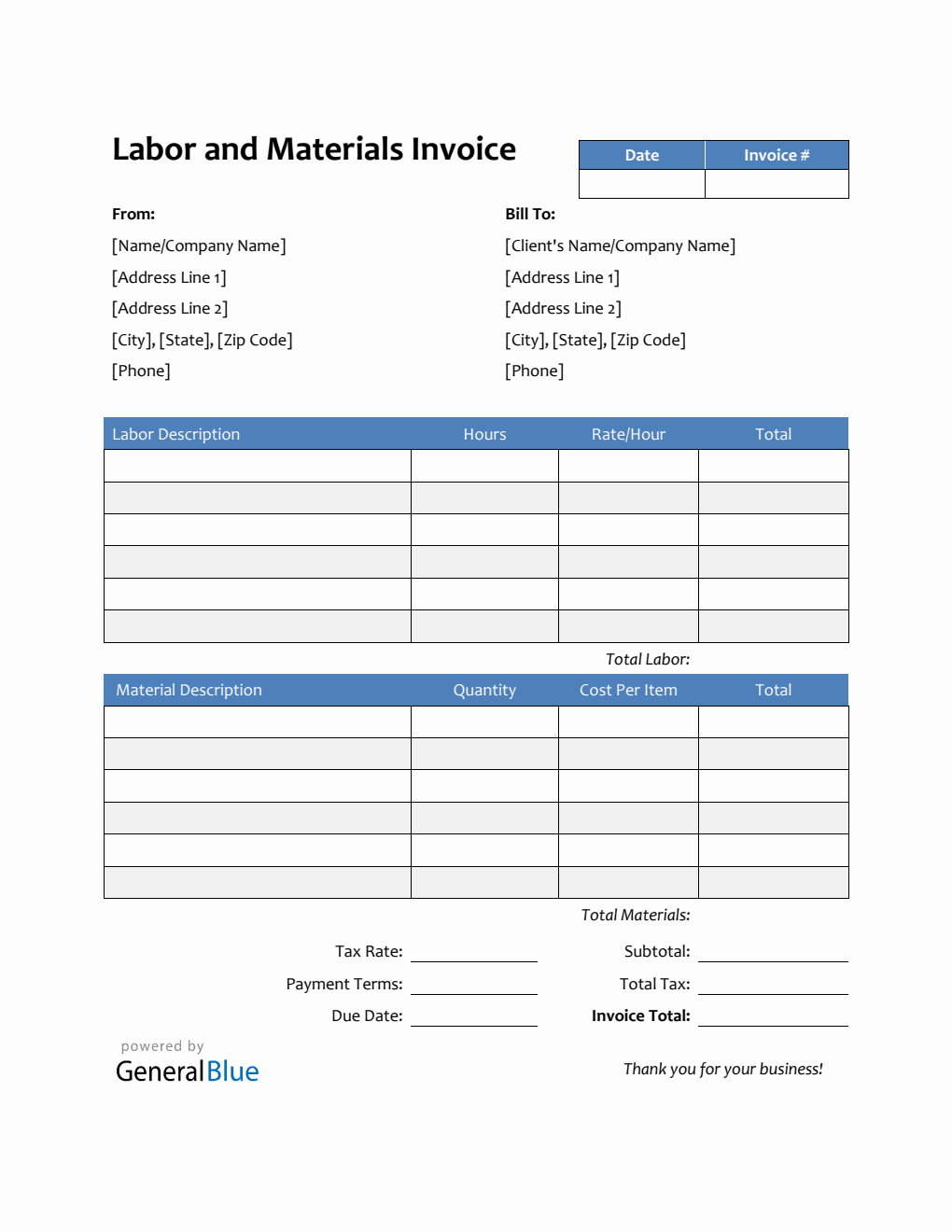 This labor and materials invoice in Word can be used for tracking total hours of labor and cost of materials used when completing a specific service or job. It's the perfect tool to use for contractors. This invoice is typically sent to clients/customers upon completion of the job.
To use, just fill out details on the sections provided. This material and labor cost calculator includes sections for the date, invoice #, from and bill-to information, labor description, hours, rate per hour, total labor, material description, quantity, cost per item, total materials, total, subtotal, total tax, invoice total, tax rate, payment terms, and due date.
With simple features, you can easily edit or customize this template. Customize this Striped labor and materials form according to your needs. You can edit and download it in your phone, computer, laptop, or any other devices.
For those looking for an auto-calculated invoice, the labor invoice template excel version is the recommended template to use.