Checklist
To Do List
Checklist
To Do List
Word Templates
Daily Checklist Template in Word
Complete your daily tasks with the help of this Daily Checklist Template. This template can be edited, customized, printed, or downloaded in Word format.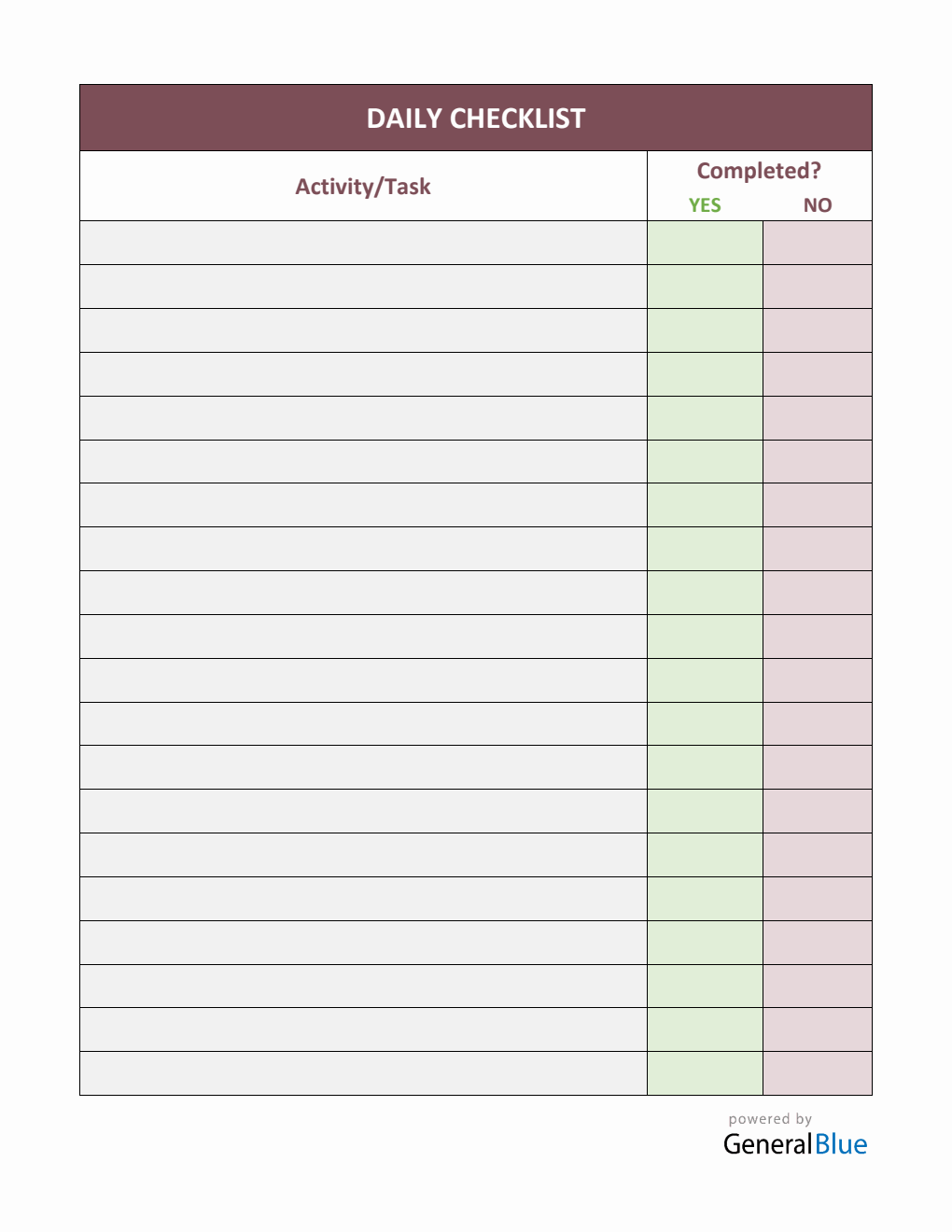 Checklist is a great tool you can use for setting up your goals more clearly. It can be in various forms – daily checklist, weekly checklist, project-based checklist, or others.
Get this free daily checklist template to help complete the goals/tasks you've set on a daily basis. List down your daily tasks/activities and use this template as a guide on things you need to achieve at the end of each day. You can also use this template as a daily task list template for work.
This checklist features section for your daily activities and columns where you can enter YES/NO, depending on if the listed activity was completed or not. Enter YES if it's completed and NO if it's the opposite. This daily to do list template can be used as originally designed or can be customized if desired.
Download this daily task checklist template anytime. It's easy to use, editable, printable, and downloadable in Word format.