Expense
Employee Expense
Mileage Expense
Per Diem
Expense
Employee Expense
Mileage Expense
Per Diem
Word Templates
Printable Employee Mileage Expense Report Template in Word
For employees whose traveling expenses are shouldered by their company, this Mileage Expense Report in Word can help you. It's free to download or print.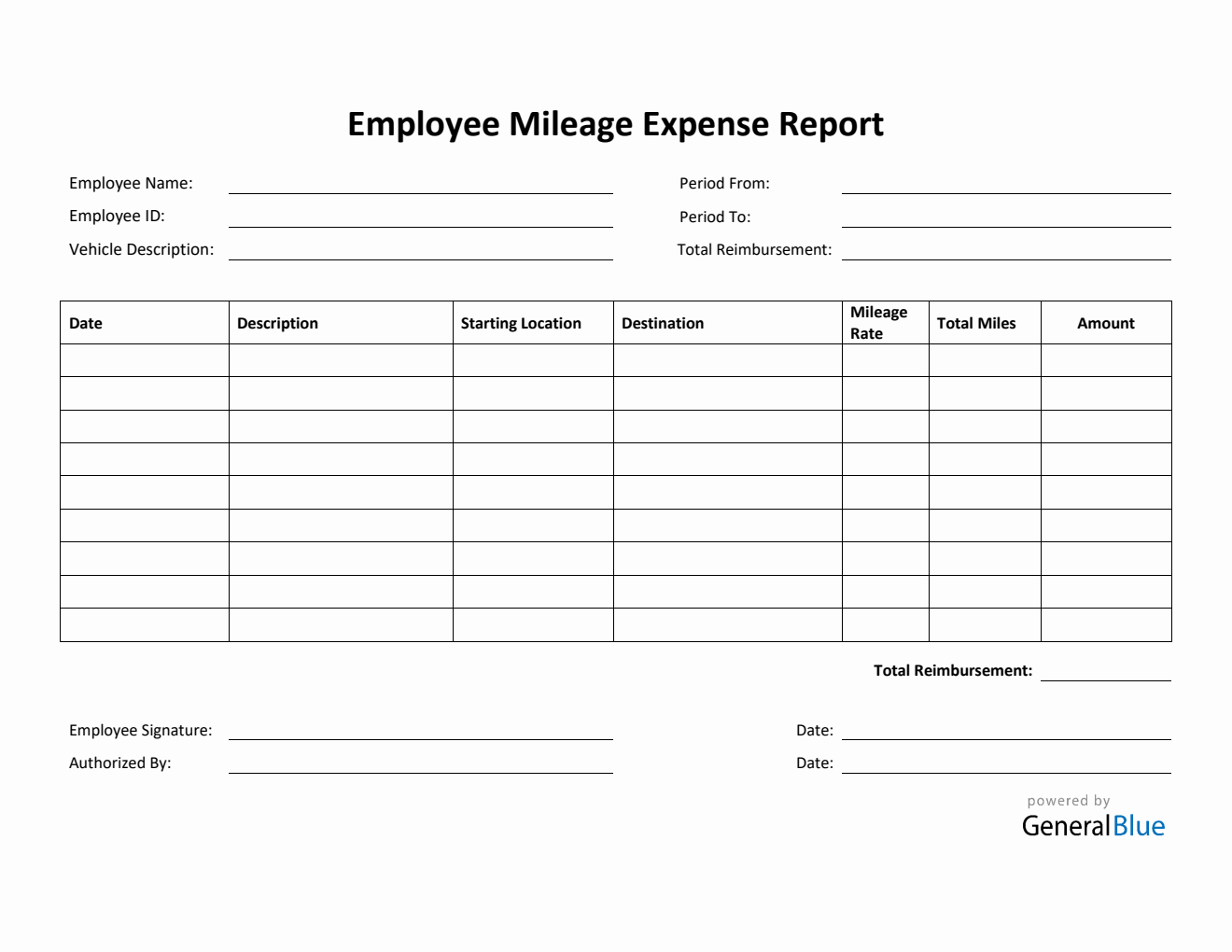 An employee mileage expense report is important to those whose work traveling expenses are paid by the company. If you're one of those employees, this template can help you. This simple mileage tracker can be used to keep track of your mileage expenses on a specific period. It's the perfect tool for requesting car allowance and mileage reimbursement from your company.
This employee mileage reimbursement template features sections for employee name, employee ID, vehicle description, pay period, mileage rate, date, description, starting location, destination, total miles, amount, and total reimbursement. The lowermost part displays a section where signatures of both the employee and manager can be attached for validation purposes.
Complete this mileage log by filling out details on the blank sections provided. The template is designed with easy-to-use features and can be customized easily. It's downloadable, editable, and printable in Word.
For those who prefer to use an auto-calculated mileage spreadsheet, it is recommended to use the Excel version of this template. It features formulas therefore calculations are autogenerated.