Reimbursement
Employee Expense
Reimbursement
Employee Expense
PDF Templates
Expense Claim Form in PDF (Simple)
This expense claim form is perfect for employees requesting reimbursement for any business expenses. It's printable, editable, and downloadable in PDF.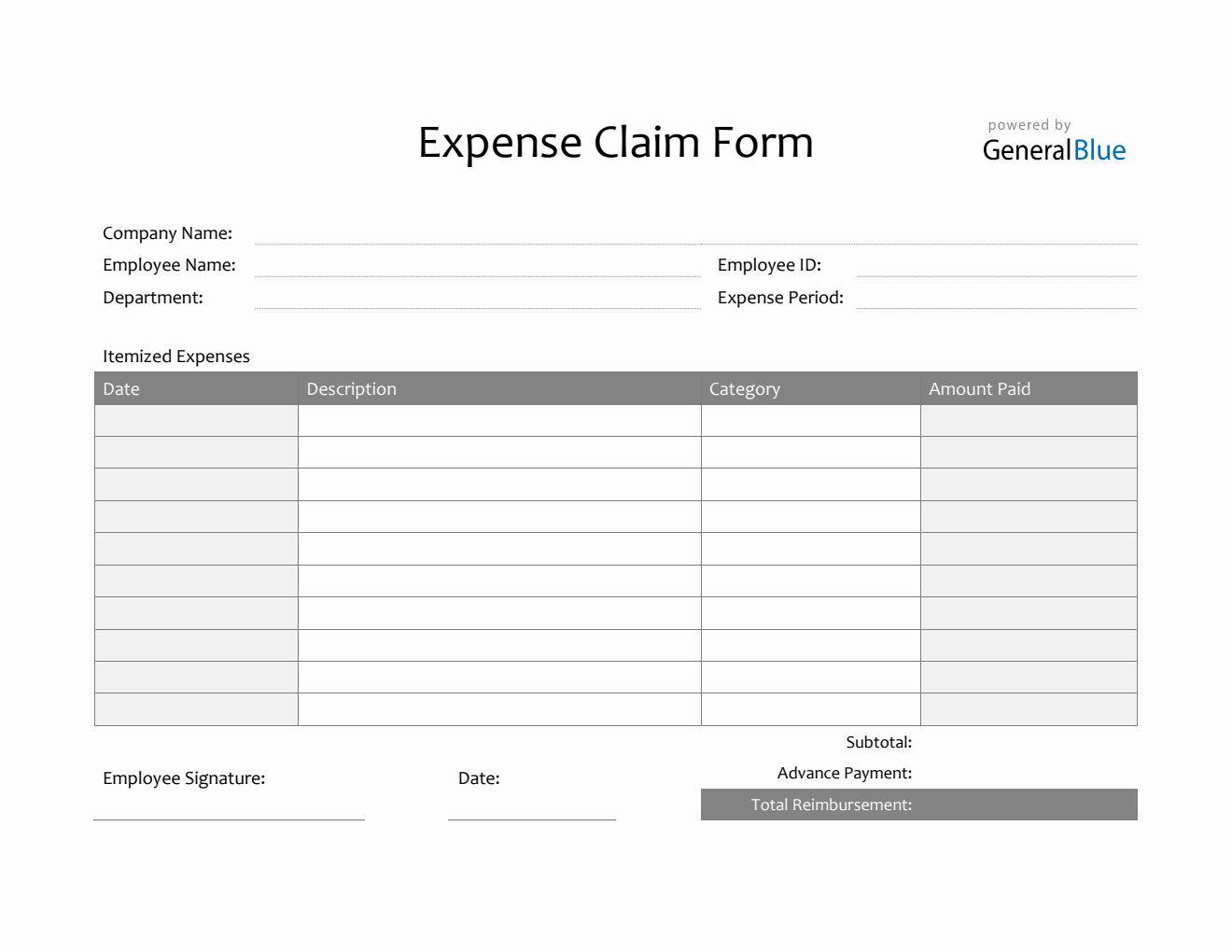 Use this reimbursement claim form to formally request repayment for any reimbursable expenses you have spent for the company. These expenses can be a simple meal with a client, office supplies, fuel, travel expenses, or other expenses incurred which are covered under your company's reimbursement policy.
The expense reimbursement form can be modified according to your business needs. It's printable, customizable, and downloadable in PDF.
Sections featured in this reimbursement form template include your company name, employee name, employee ID, department, expense period, date, description, category, amount paid, subtotal, advance payment, total reimbursement, and employee signature.