Interview Sign Up Sheet Template in Word (Basic)
This free interview sign-up sheet is downloadable in Word, with a Basic design. It can be used to record various applicant information.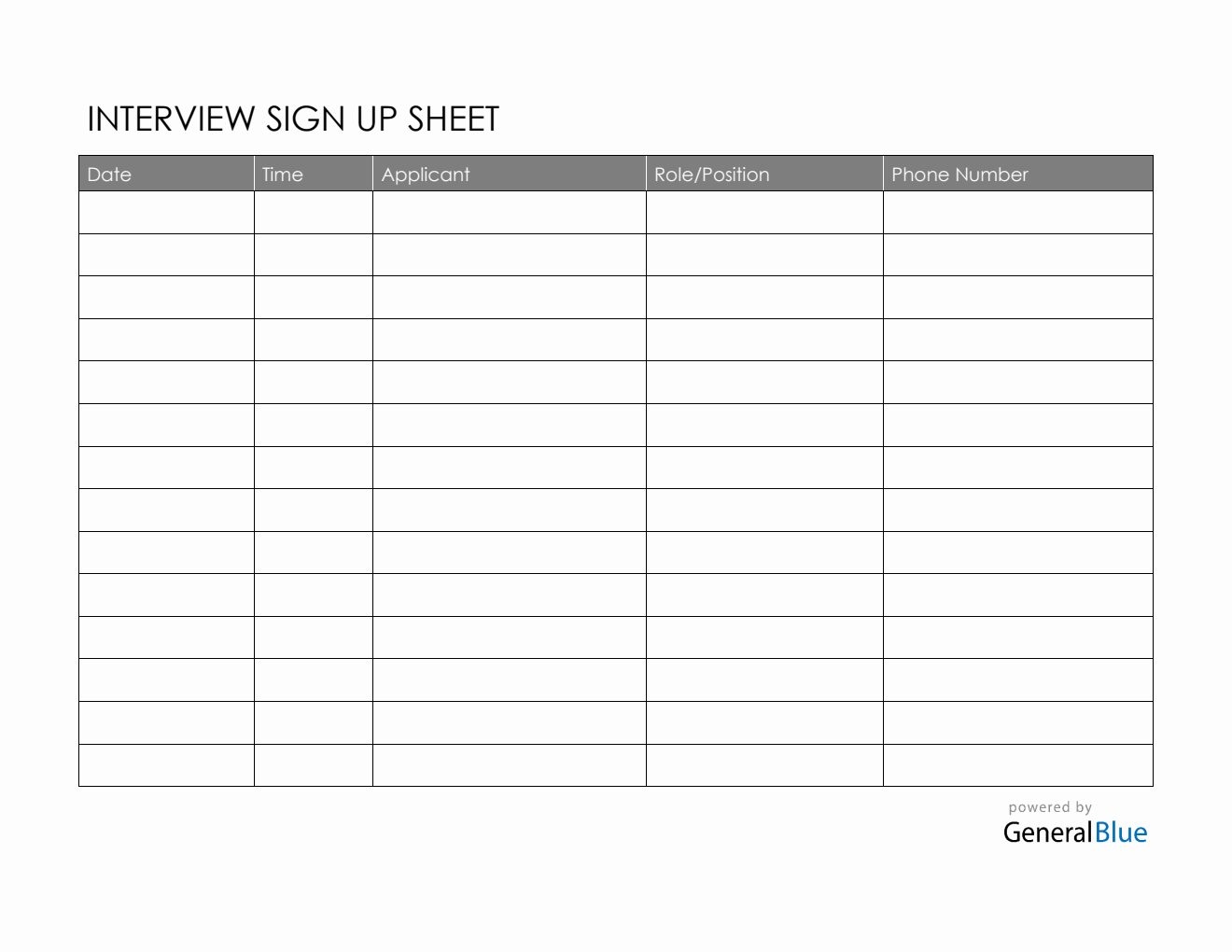 This interview sign-up sheet template can be used to record names of applicants who wish to apply for a specific role/position at your organization. It's editable, printable, and downloadable in Word, with a Basic design.
The sign-up sheet has very basic features, making it easy to use or customize. It has sections for the date, time, applicant's name, role/position, and phone number. With this template, you can easily look up the scheduled date and time for each applicant.
You can download this interview sign-up sheet for free. It's designed with light colors; therefore, you can save ink/toner when printing it out. If you want to print the template directly, the PDF is the recommended version to use.