Reimbursement
Employee Expense
Reimbursement
Employee Expense
Excel Templates
Mileage Reimbursement Form in Excel (Simple)
This mileage reimbursement form can be used to calculate your mileage expenses on a specific period. It's printable, customizable, and downloadable in Excel.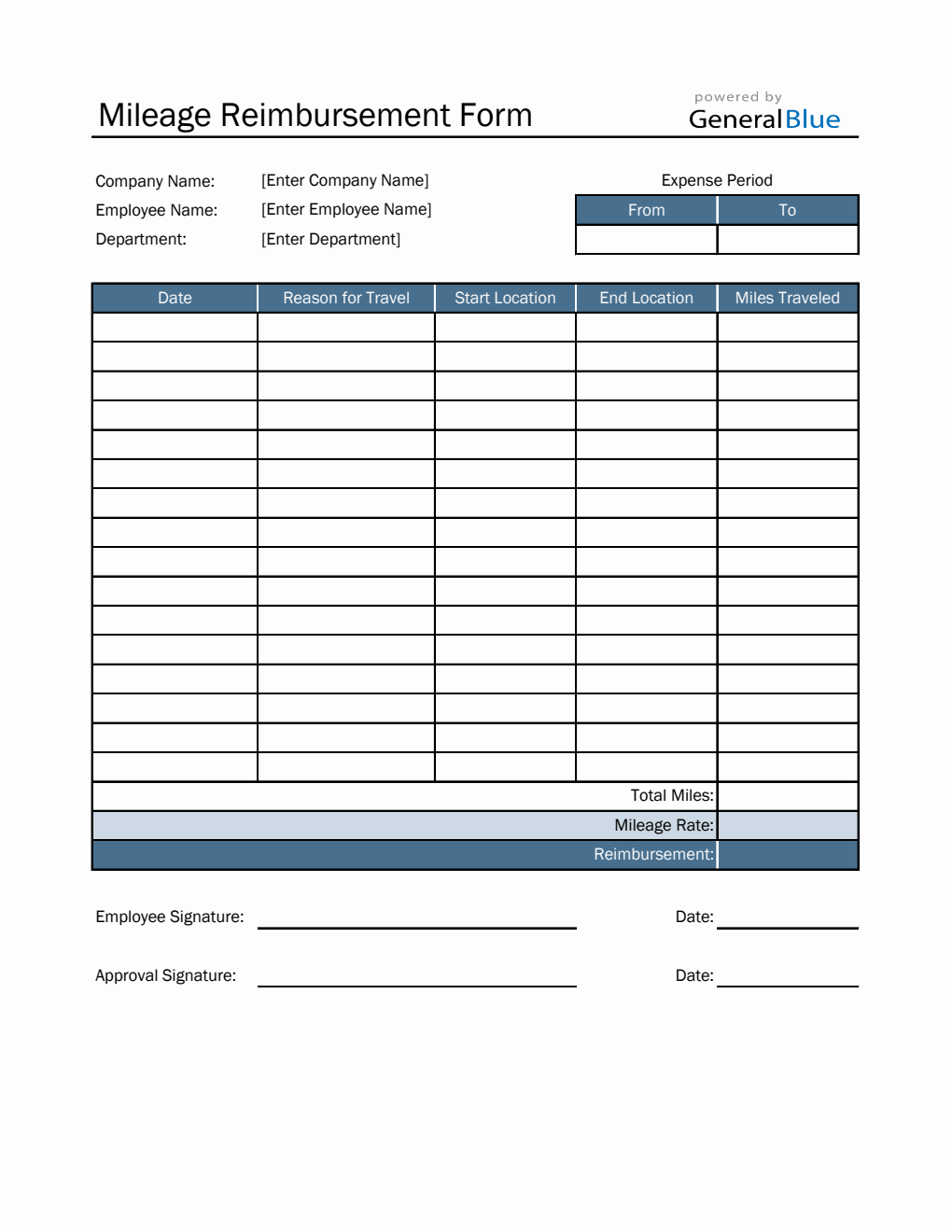 This mileage claim form can be used by employees to request for reimbursement for mileage expenses from your company. It's helpful to employees whose transport expenses are covered by their employer as it accurately calculates mileage expenses on a specific period.
The excel mileage log only requires basic information including company name, employee name, department, expense period, date, reason for travel, start location, end location, miles traveled, total miles, mileage rate, reimbursement, notes, employee signature, and approval signature.
Print or download this free mileage tracker template anytime. It's available in multiple styles so you can select your preferred design.
---
Instructions:
Enter company and employee information.

Enter department name (if applicable).

Specify expense period.

Enter the date of travel as well as the reason for travel.

Indicate your start and end location.

Enter total miles covered for each travel. Total miles should be auto-calculated upon entry of details.

Enter mileage rate based on your area's rate per mile. With this data, your total mileage expenses will be automatically calculated. It will be displayed under the reimbursement section.

Enter notes if needed. A section for notes is featured at the lower part of the form which you can use if you need to leave important notes or comments regarding your reimbursement request.

Attach signature for validation purposes. Signatures of both the employee and the manager/supervisor should be attached at the lowermost section of the template.

Review, email, or print the completed reimbursement form.