Timesheet
Monthly Timesheet
Timesheet
Monthly Timesheet
PDF Templates
Monthly Time In Time Out Timesheet in PDF
This free monthly time-in time-out timesheet helps in tracking employee hours within 4 weeks. It is downloadable and printable in PDF format.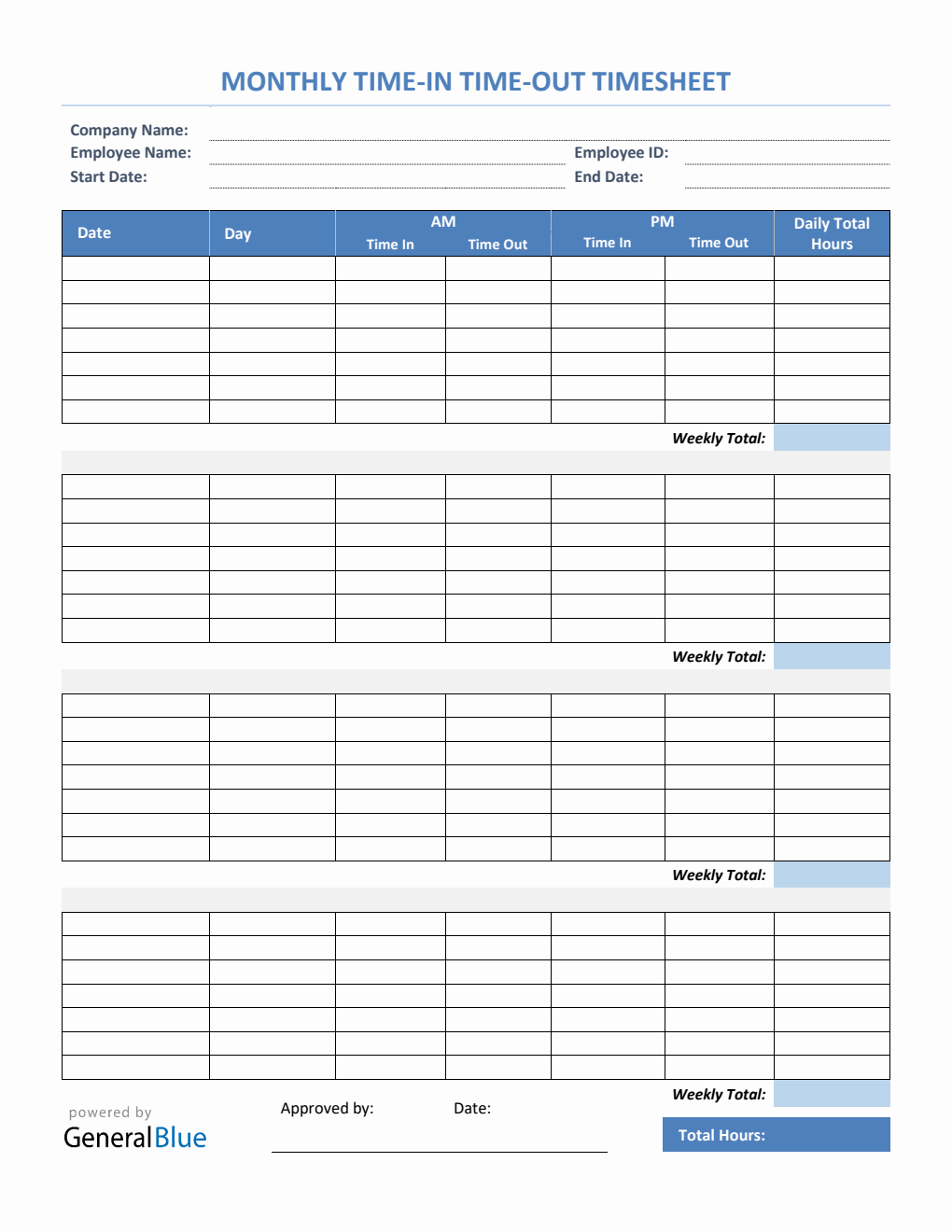 This monthly time in time out timesheet template is a free downloadable tool that can be used to track working hours of employees in a 4-week basis. It allows employees to enter their clock in and clock out details.
The monthly timesheet is designed with four separate tables, giving you clear details on the employee's total work hours every week. It has simple features, so you can easily edit or customize it. This timesheet is printable, editable, and downloadable in PDF format.
This free printable monthly timesheet template features minimal colors, making it the perfect printable version. Use this template and start keeping organize records of your employee's work hours. To use, just fill out details on the blank sections provided. It includes sections for company name, employee name, employee ID, start date, end date, date, day of week, time in, time out, daily total hours, weekly total, and total hours. The lowermost part also displays a field where the manager can attach his/her signature upon approval of the timesheet.
If you want an auto-calculated timesheet, it is recommended to use the monthly timesheet template excel. It has built-in formulas, allowing the template to auto-calculate the total number of work hours based on the time entry details.