Timesheet
Monthly Timesheet
Timesheet
Monthly Timesheet
Word Templates
Monthly Timesheet Calculator in Word (Basic)
Use this free monthly timesheet calculator to track employee hours in a four-week period. It is downloadable and printable in Word, with a Basic design.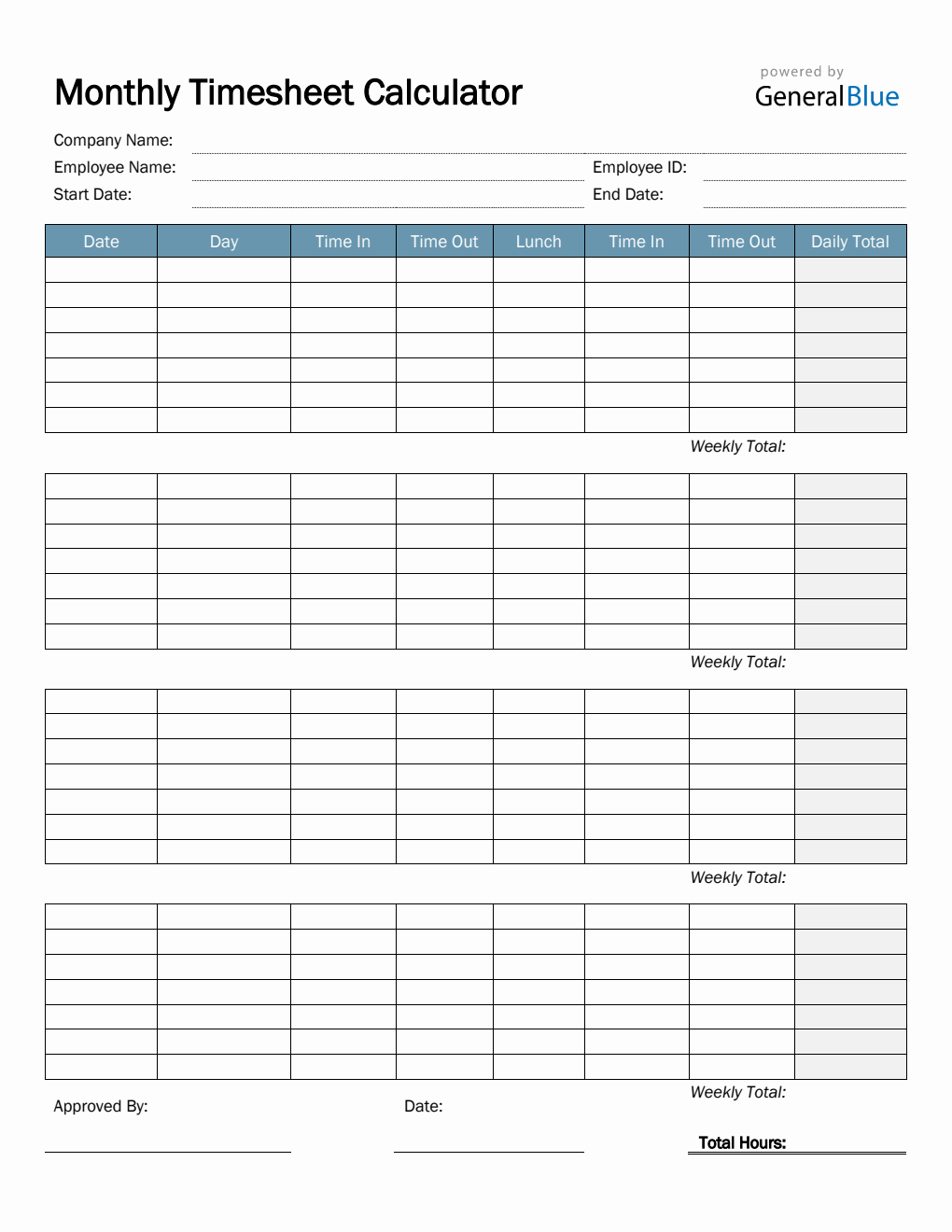 Timesheets make time tracking a lot easier. It also gives employees accountability to track their hours with reference to assigned projects or tasks.
If you're looking for a professional yet easy to use monthly timecard, this monthly timesheet template Word would work for you. This Basic template allows you to track employee hours within a four-week period. You can use this timesheet template for free.
It has sections for the company name, employee name, employee ID, start date, end date, date, day of week, time in, time out, lunch, daily total, weekly total, total hours, approved by, and date. It's also designed with four separate tables, giving you clear details on the employee's weekly hours.
When designing this printable monthly timesheet, its customization is highly considered, therefore this template can be edited easily. Customize it according to your needs. You can also use this employee timesheet as reference for creating your own timesheet.
For those who prefer an auto-calculated timecard, it is recommended to download the excel timesheet.