Business Budget
Family Budget
Business Budget
Family Budget
Word Templates
Printable Business Budget Template in Word (Basic)
Print or download this printable business budget template in Word for free. You can use this template as guide when doing any decision-making in the future.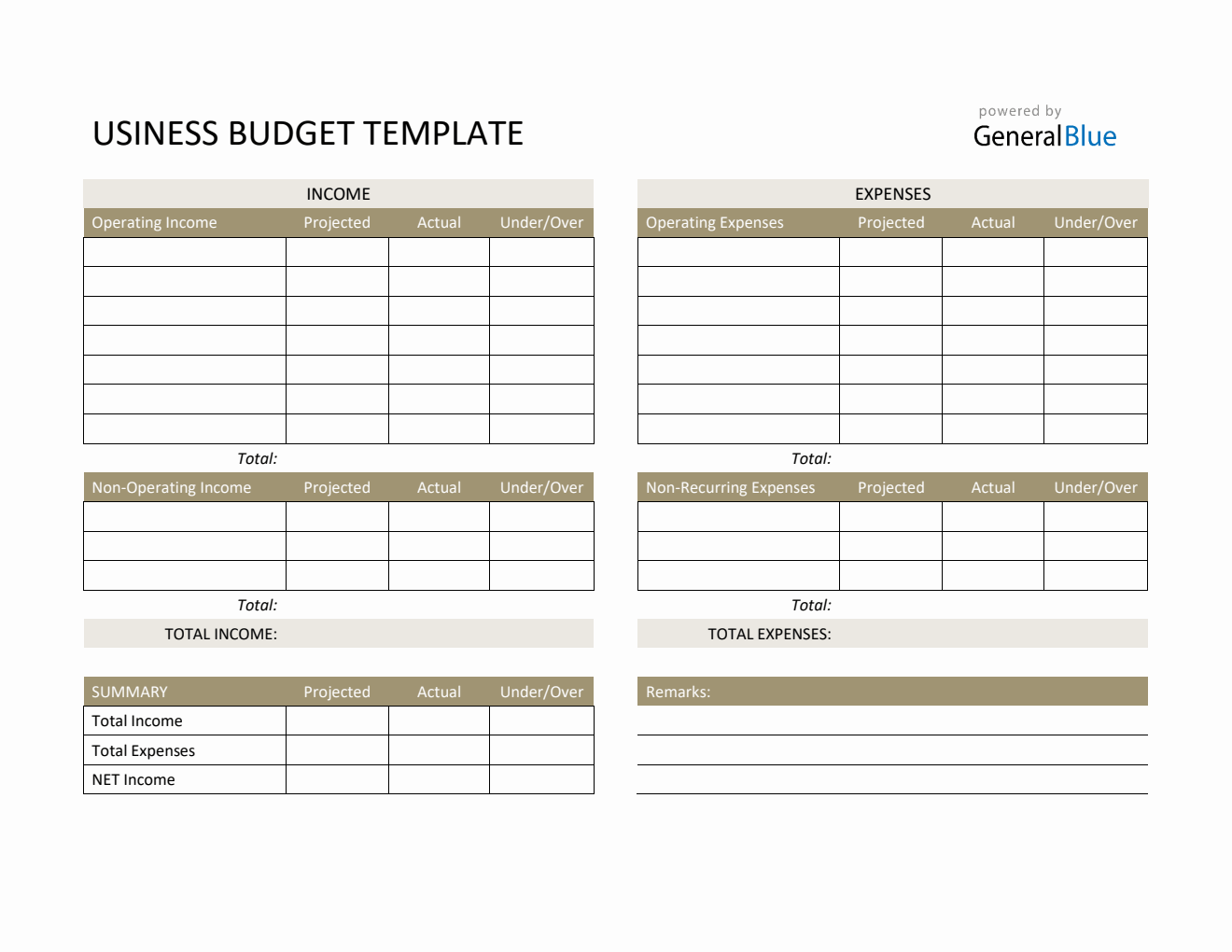 Plan out your business activities by using this business plan budget template in Basic design. It can help you estimate your spending and predict the business' revenue.
The business expenses spreadsheet template has sections for operating income, non-operating income, operating expenses, non-recurring expenses, total income, total expenses, NET income, and remarks. It also has columns for the business' projected and actual spending and income.
This budget worksheet Word is available in multiple designs so feel free to download your preferred layout. It's free to use, edit, print, or download.
If you want an auto-calculated budget template, the business expense tracker excel is the recommended version to use.