Reimbursement
Employee Expense
Reimbursement
Employee Expense
PDF Templates
Printable Reimbursement Form in PDF (Gray)
Get this printable reimbursement form in PDF for free. It can be used when requesting reimbursement for business expenses spent from your own pocket.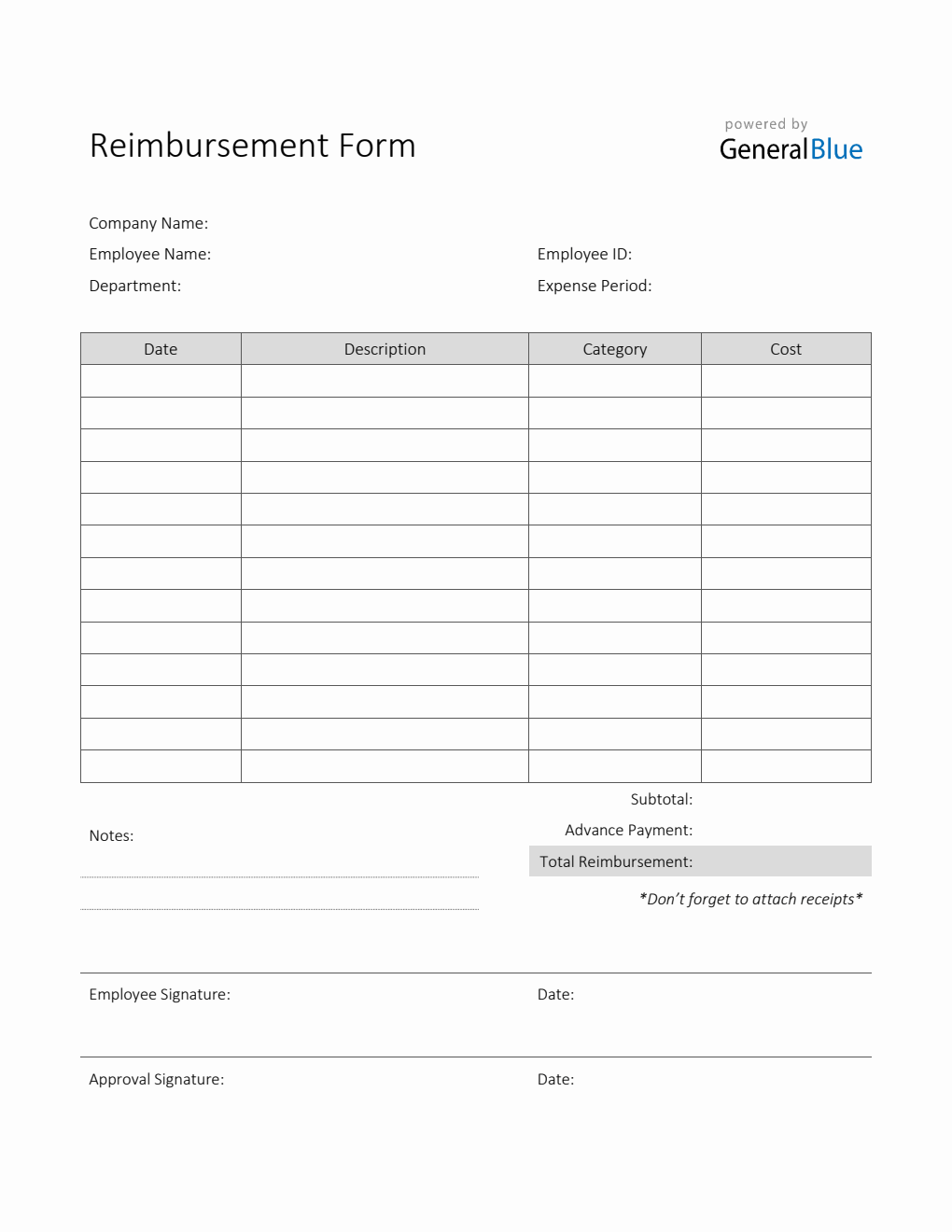 This employee reimbursement form PDF helps employers ensure there's a proper repayment process when reimbursing employees for any business expenses.
Complete the employee expense form by filling out the company name, employee name, employee ID, department, expense period, date, description, category, cost, subtotal, advance payment, total reimbursement, notes, employee signature, and approval signature.
The general reimbursement form is designed with light color making it the perfect printable version. However, it can be modified, if preferred.