Quality Assurance Checklist in Word
This Quality Assurance Checklist is designed with easy-to-use features and can be customized according to one's own needs. It's available in Word format.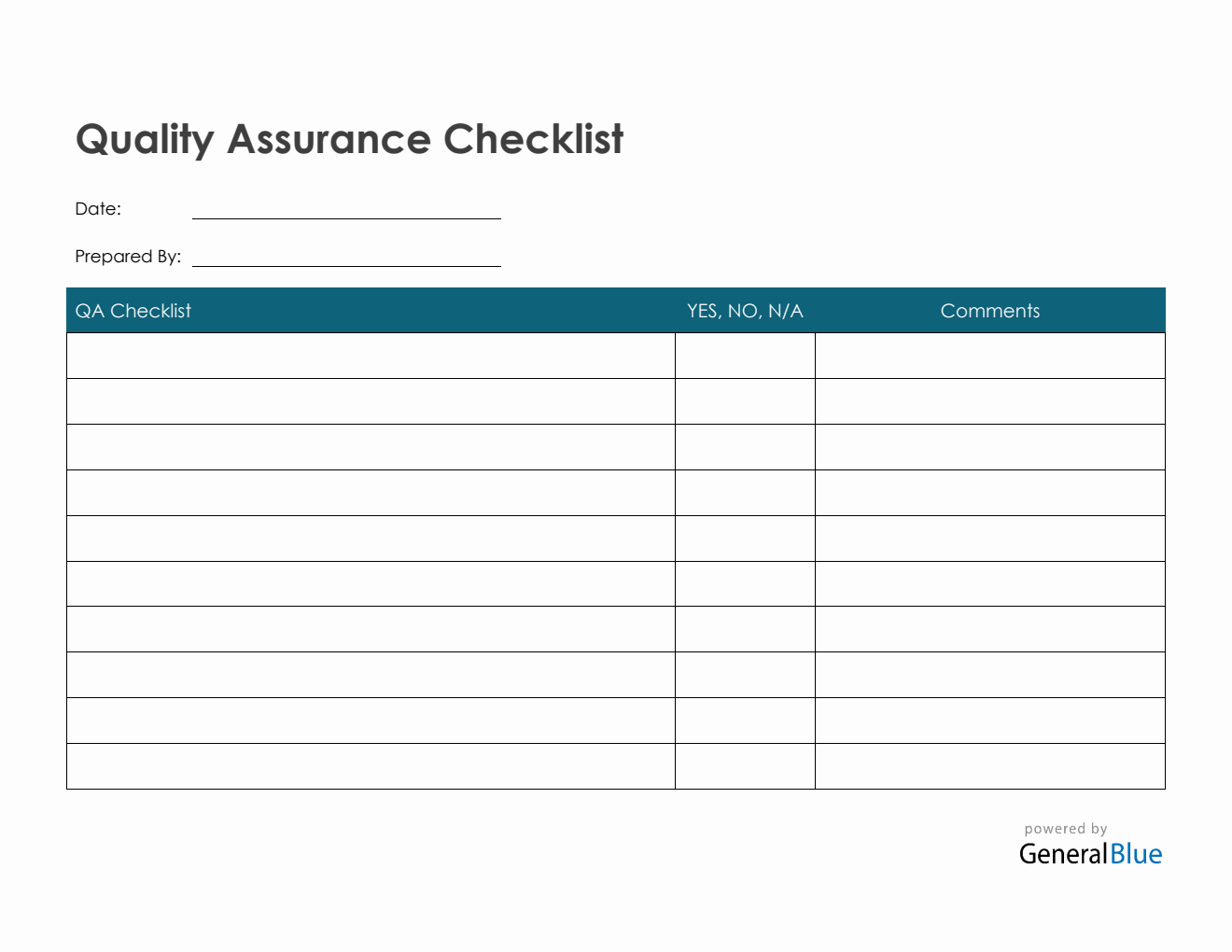 This quality assurance checklist can be used in recording checklist items that are subject for review by your organization's QA representative. These reviews ensure that products/services you're providing adhere to your company policies and standards, therefore, ensuring quality products/services.
The template is designed with easy-to-use features and can be customized easily. It's also a QA checklist example format, so, you can use it as originally designed, or customize it according to your needs. For those who want to customize the checklist, feel free to add rows/columns for any additional information.
This quality assurance checklist template is a great tool for those looking to use the blank version. You can list down your own checklist items and update it anytime. It includes the following sections:
Date

Prepared By

QA Checklist - refers to the list of items subject for review by the QA representative

YES, NO, N/A – refers to the column which indicates the listed item's compliance. If the listed item is compliant with your company standards and policies, mark it as YES, NO if it's non-compliant, and N/A if it's not applicable.

Comments - refers to the section where you can add any comments/reminders regarding the reviews made
This quality control checklist template can be downloaded in Word format. It's free to use, edit, or print. The PDF format is the recommended format for those looking to print the template directly.