To Do List
To Do List
Word Templates
School Project Tracking Template in Word
The school project tracking template can be edited, printed, or downloaded in Word format. It's perfect for tracking school projects you need to work on.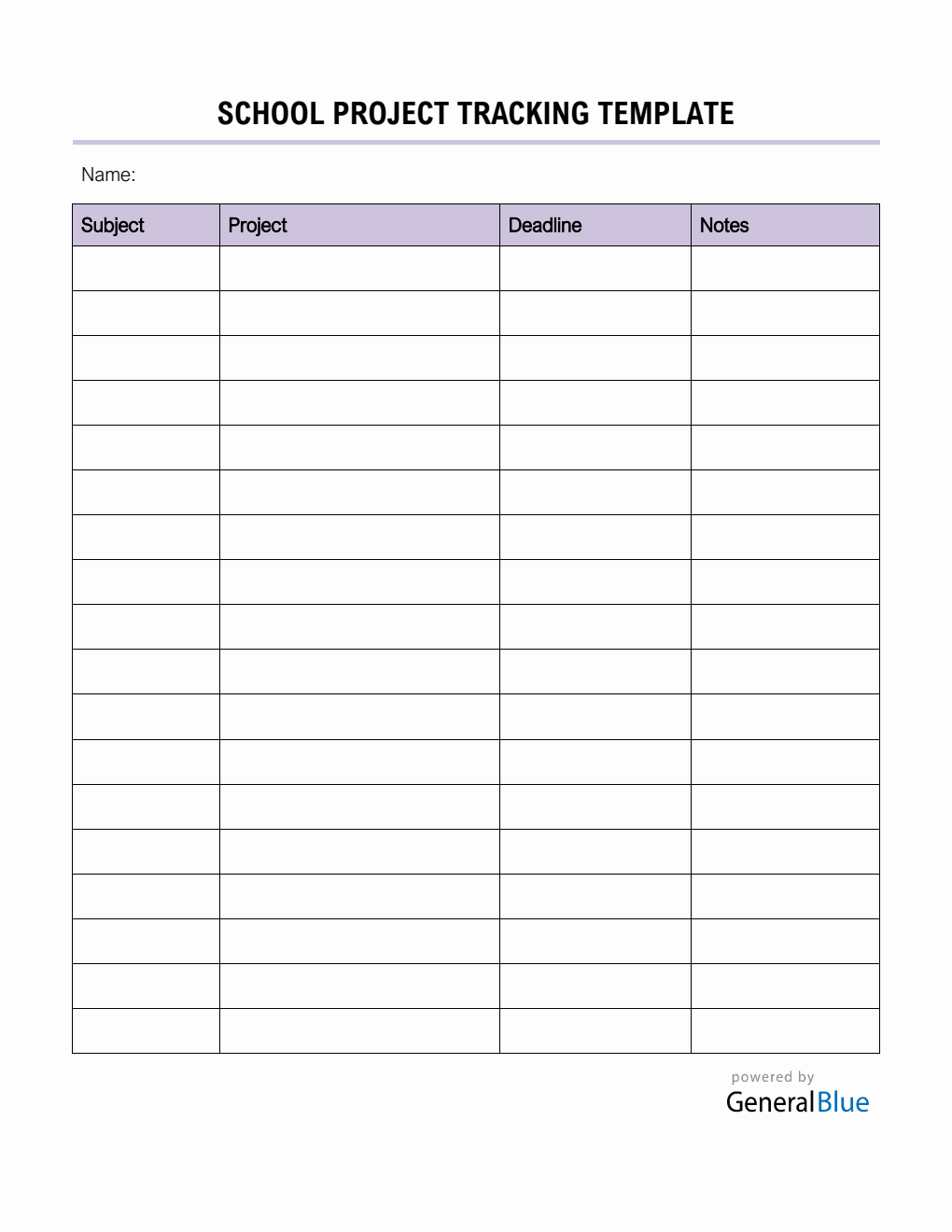 This school project tracking template is the perfect tool to use for tracking school projects you need to work on, be it on a daily, weekly, or monthly basis. Easily track your school to do's by using this template which contains sections where you can enter your name, subjects, projects, project deadlines, and notes. If you want to add columns for additional information, you can do so.
Since this printable school project tracking template records your school project deadlines, it helps you identify which school project should you work on first. With that, you can ensure better management of your school works, helping you complete all assigned projects in no time.
If this template suits your needs, you can download it for free. It's printable and downloadable in Word. For those who prefer a less colorful tracker, you can use the Word or PDF version of this template.