Simple Budget Template in Word
To easily track and manage your monthly expenses, use this Simple Budget Template. It's printable, editable, and downloadable in Word format.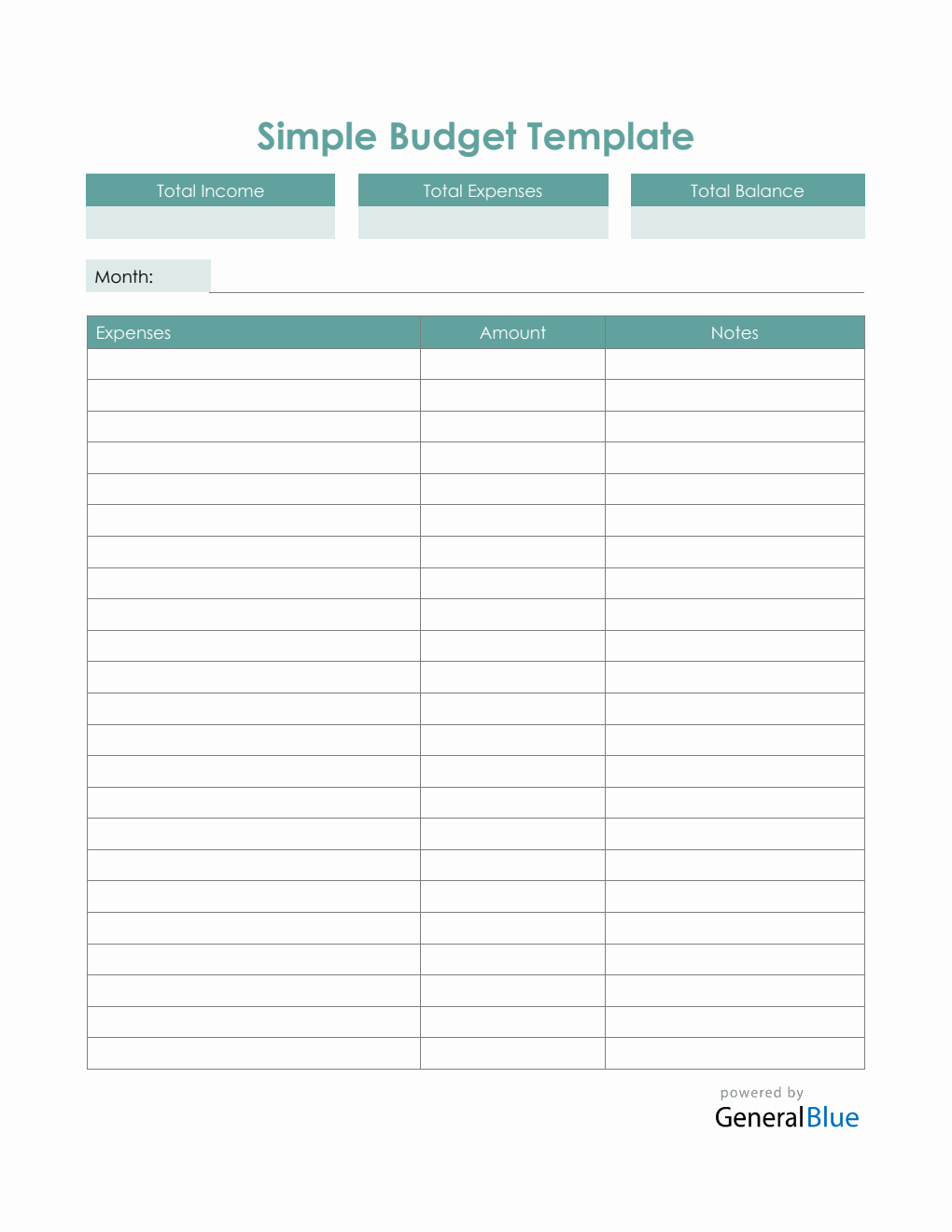 This monthly budget template can be used to easily track and manage your monthly expenses. It's editable, printable, and downloadable in Word format. It's also designed with minimal colors, so you can save ink/toner when printing.
Since the template has simple features, you can easily customize it according to your preference. Feel free to use the template as originally designed, or you can also use it as a basic reference for creating your own budget spreadsheet.
Complete the simple monthly budget template by filling out details on the blank sections provided. Sections featured include the following:
Month Period

Total Income - displays your total income

Total Expenses - displays your overall expenses

Total Balance - displays the difference between your total income and total expenses

Expenses - refers to the different types of expenses spent within the month, e.g., groceries, internet, electricity, gas, etc.

Amount - refers to the actual amount of each listed expense

Notes - this section can be used if you want to add important comments/reminders regarding your budget expense. You can also change this label/heading and replace it with a different information depending on your needs.
For those who want an auto-calculated budget worksheet, the excel budget template is the perfect version to use. Sections for the total expenses and total balance are auto calculated upon entry of details under the total income and amount columns.