Business Accounting
Business Expense
Business Accounting
Business Expense
Word Templates
Small Business Budget Template in Word (Red)
Download this small business budget template Word in Red design and start allocating your budget properly. It's free to use, edit, print, or download.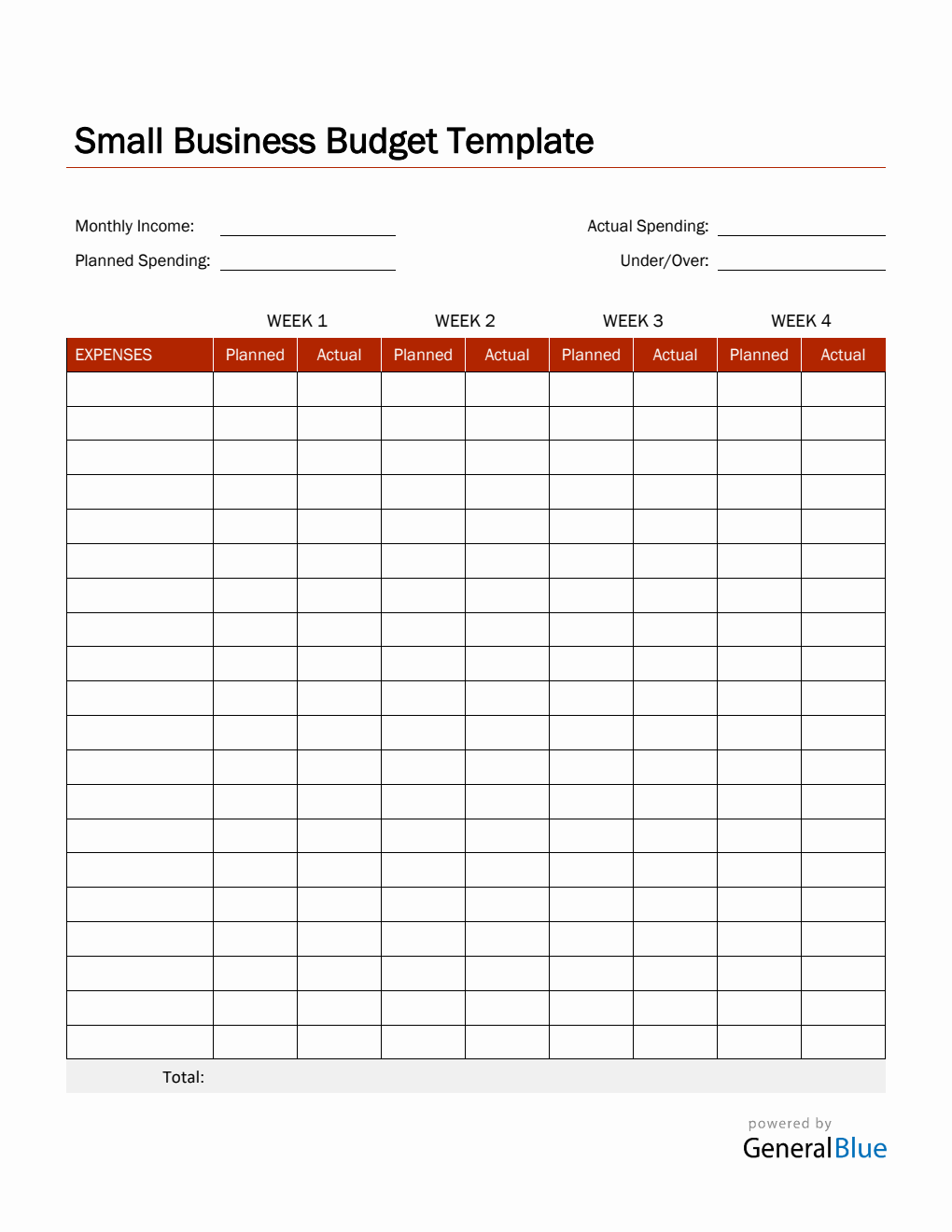 Having a business budget template offers numerous advantages most especially to small business owners. This business expenses Word template allows you to plan out your spending and allocate your budget properly. A business with proper budget handling ends up having more gains than losses.
If you're looking for a small business expenses template, you've come to the right page. Various expense sheet for small business are provided by General Blue which might be suitable for your business needs. Print or download this Red income and expense spreadsheet for small business anytime for free.
This template is comprised of the following sections:
Monthly Income - the net income for the particular month

Planned Spending - the allocated or planned amount to spend in a particular expense

Actual Spending - the actual amount spent in a particular expense. Each actual spending should have its corresponding planned or projected amount.

Expenses - each item of expense involved in business operation (e.g., payroll, office supplies)

Weeks - week one to week four which may be replaced with actual start dates of the week for more specific tracking

Total - found in the most bottom section of the template, which refers to the sum of the planned and the actual spending on a weekly basis

Under/Over - found at the top section of this template which indicates if the expense item meets the planned budget. In the event where the actual amount spent is higher than that of the planned amount, you may display negative sign with the amount of difference to easily track whether or not you have met your planned budget for the month.