Budget
Business Accounting
Expense
Budget
Business Accounting
Expense
Word Templates
Small Business Expense Tracker in Word (Green)
This small business expense tracker in Word is perfect for small business owners who want to start tracking their business income and expenses.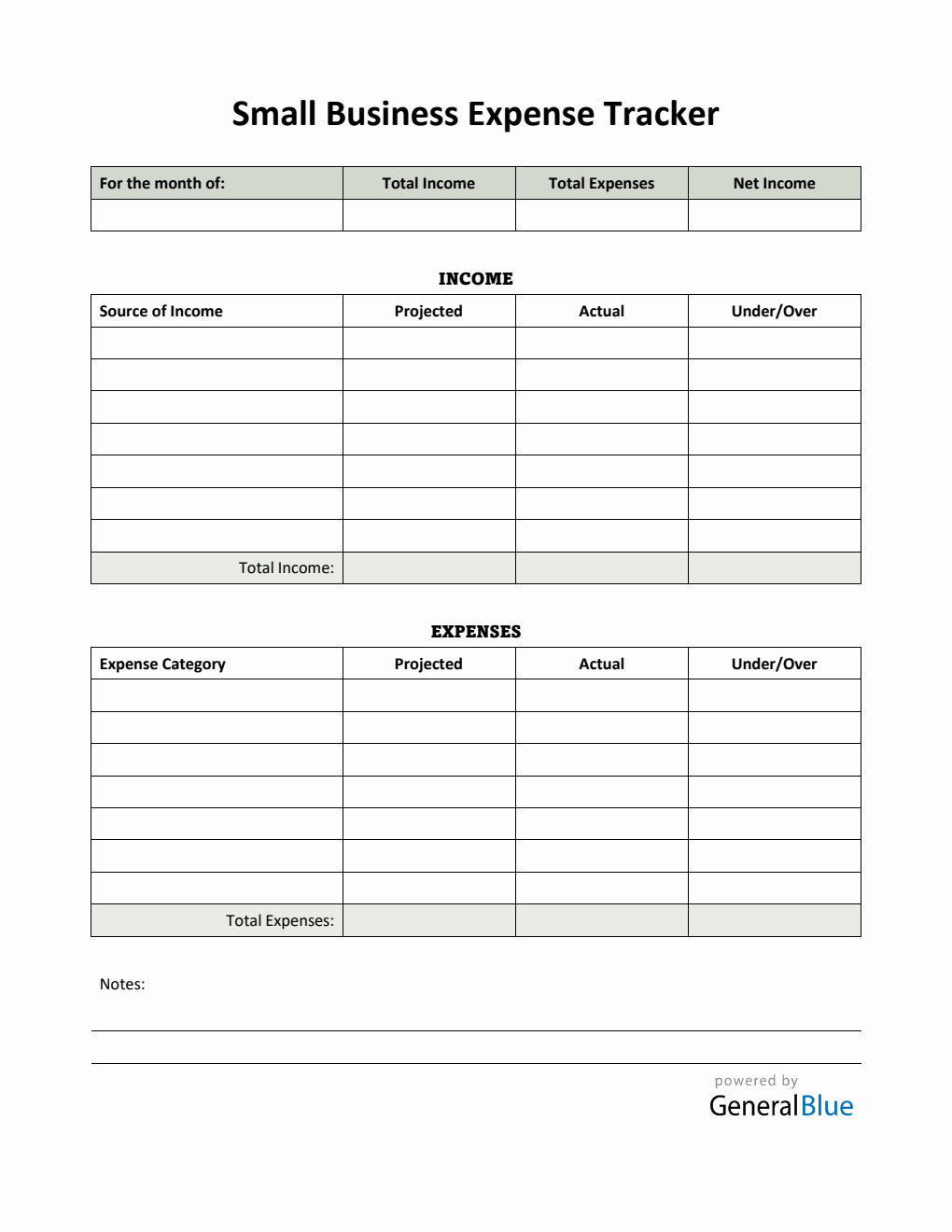 To become aware of your business' financial standing, it's important that you have records of your business income and expenses – be it weekly or monthly. These data helps you make informed decisions that will lead to the betterment of your company.
For small business owners looking for the best expense tracker to use, you're on the right page.
General Blue offers free expense tracker for small business that you can print or download anytime. Our expense tracker templates are of the highest quality and can be customized according to your personal or business needs.
Get this Word template and start tracking your expenses now.