Sign-Up Sheet
Event
Sign-Up Sheet
Event
Word Templates
Time Slot Sign Up Sheet Template in Word (Green)
This Word time slot sign-up sheet template in Green design is perfect for an all-day event. It features time slots from 7 am to 6 pm.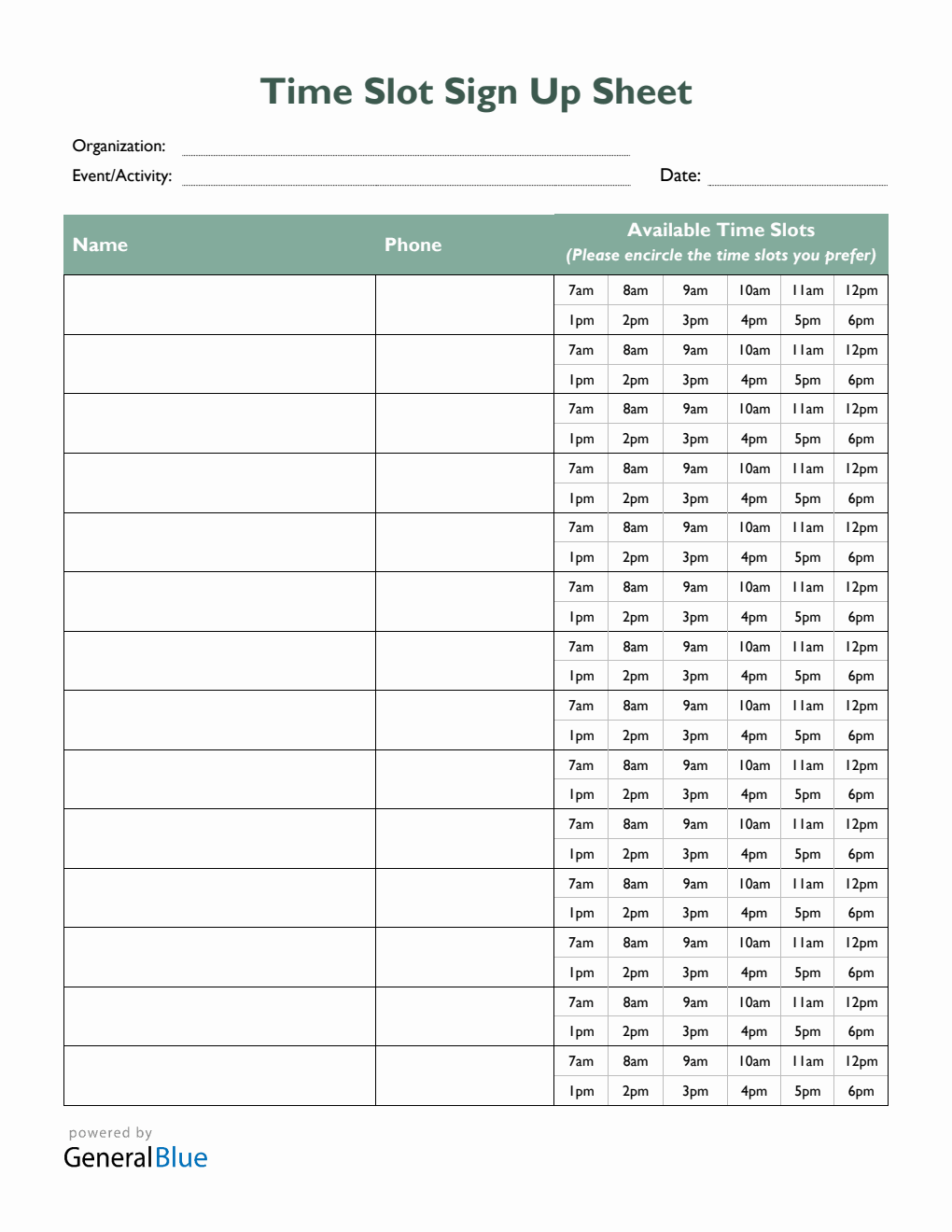 This time slot sign-up sheet template in Word can be used to record names of people signing up for a specific event arranged by your organization. It features time slots from 7 AM to 6 PM, perfect for an all-day event or activity. It allows participants to select preferred time of day based on their availability.
By using this Green sign-up sheet with time slots, you can easily manage your event registration sign up process. It also contains very basic information which makes it easy to use. Sections featured include the name of organization, name of event/activity, date, name of participants, phone number, and available time slots for the day.
The Word and Excel version of this sign-up sheet can be edited in your mobile phone, computer, laptop, or tablet prior to printing. If this time slot sign up template suits your needs, you can download it for free. It can be printed or downloaded in Word format.
Instructions:
Enter name of organization along with the event detail and date.

Enter name and phone number.

Let participants select their preferred time slot for the event.
For Word or Excel version of this template, you can use a specific background color to indicate the preferred time slot for each participant.