Reimbursement
Employee Expense
Reimbursement
Employee Expense
Excel Templates
Travel Reimbursement Form in Excel (Simple)
Free travel reimbursement form in Excel format. This template tracks all expenses spent during your trip. Receipts should be attached along with this form.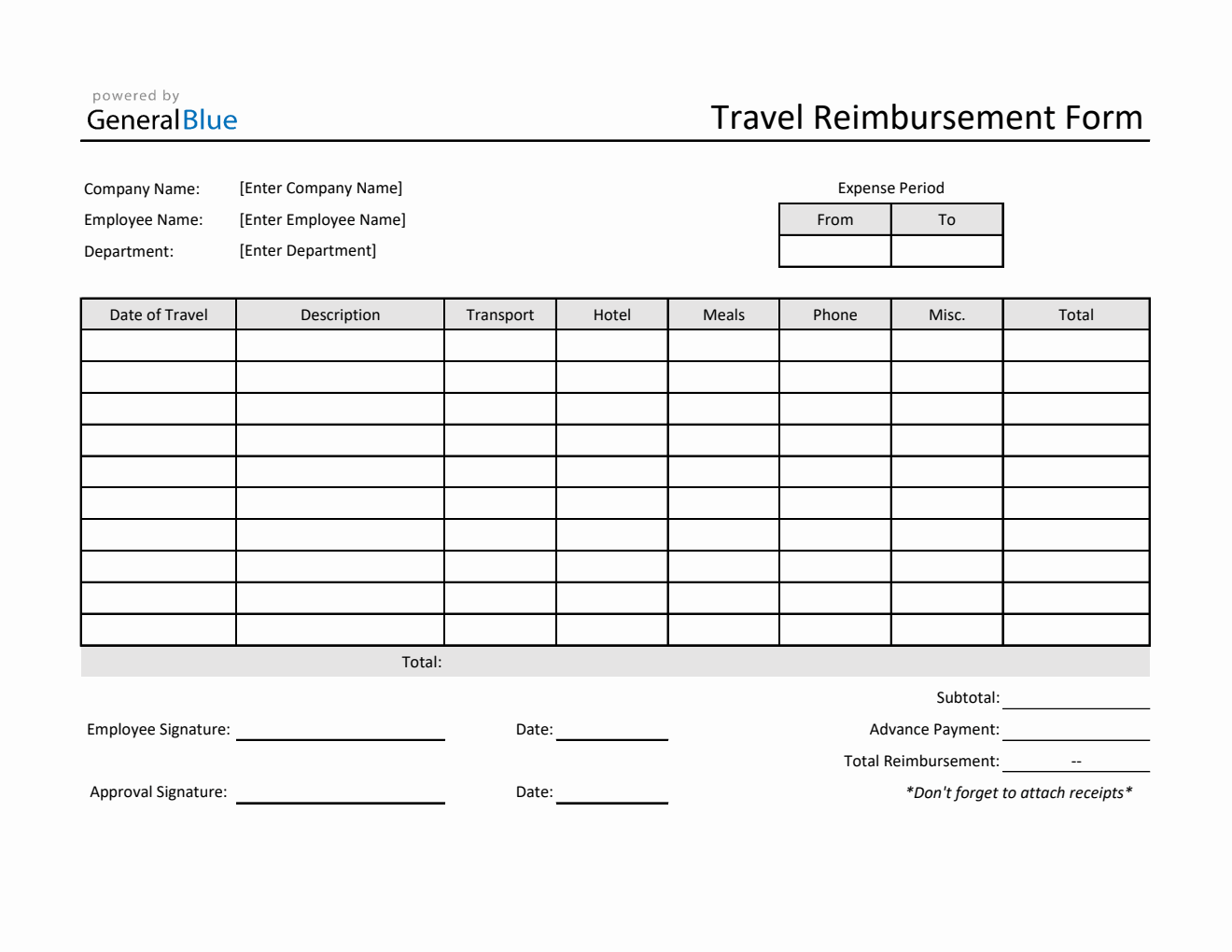 This travel expense report can be used by employees who need to be reimbursed for the expenses spent during a business trip. It's printable and downloadable in Excel format.
The travel claim form highlights sections for transport, hotel, meals, phone, and miscellaneous which are the common expenses spent during a business trip. Along with these information, sections which also need to be filled out include the company name, employee name, department, expense period, date of travel, description, total, subtotal, advance payment, total reimbursement, employee signature, and approval signature.
You may edit, print, or download this travel expense form anytime.
---
Instructions:
Enter company and employee information.

Enter department name (if applicable).

Specify expense period.

Indicate the date of travel.

Enter description of each expense along with the amount paid for each expense type. Calculations for the total amount should be automatically calculated upon entry of details.

Enter advance payment (if applicable). In cases where an advance payment was provided by your employer, you may enter that figure under the designated section. This will be automatically deducted from the total reimbursement.

Attach signature for validation purposes. Signatures of both the employee and the manager/supervisor should be attached at the lowermost section of the template.

Review, email, or print the completed reimbursement form.