Weekly Employee Timesheet in PDF
This Weekly Employee Timesheet can help you keep a record of your working hours on a weekly basis. It's available for download in PDF format.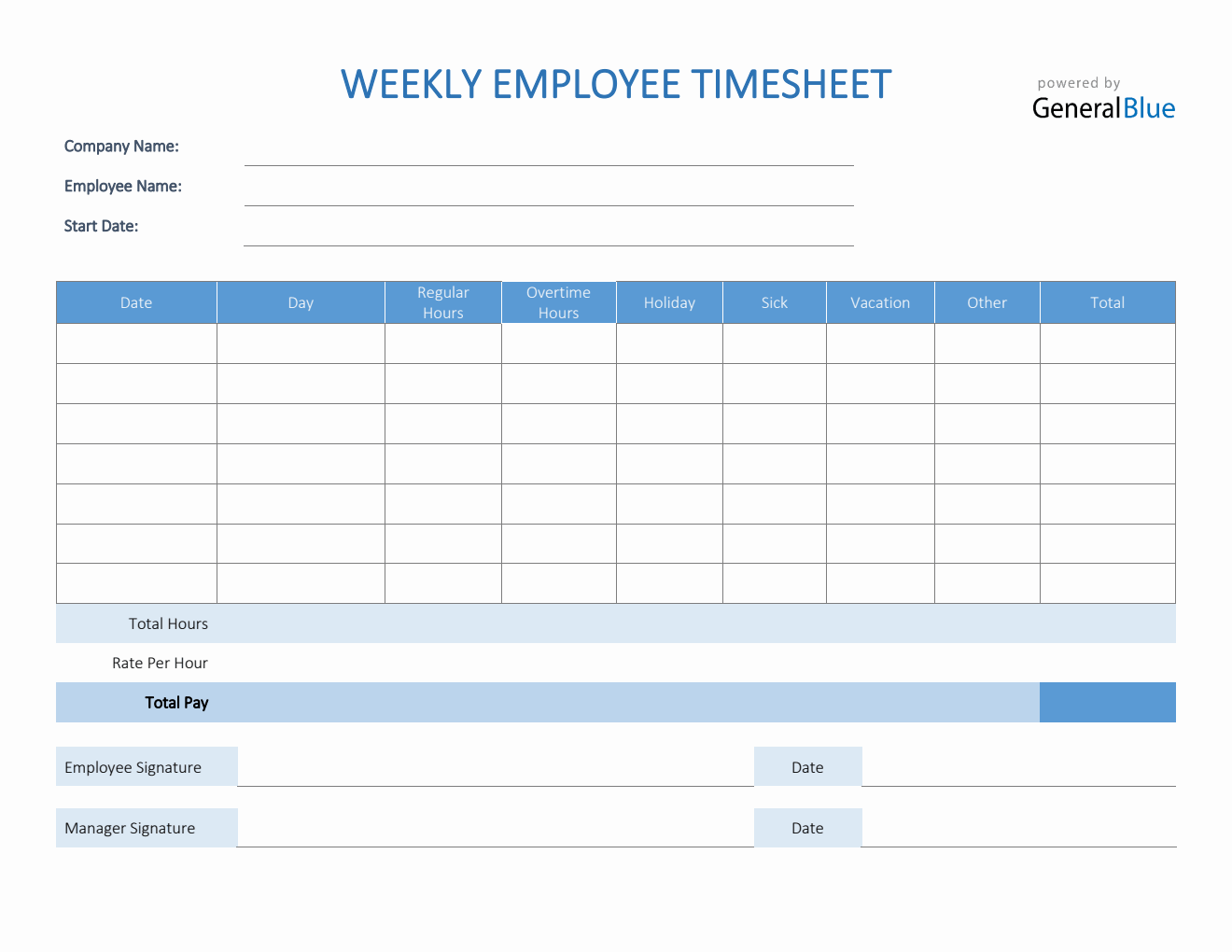 For employees, keeping and maintaining a record of your weekly working schedule can be made easier with the help of this Weekly Employee Timesheet. The template only asks for basic details like your company name, employee name, and the start date of your work week. The lowermost part of the template also requires for you to attach your signature along with the corresponding date.
This Weekly Timesheet features multiple fields/columns, allowing for a detailed information of your weekly working hours. It has sections covering your regular working hours, overtime hours rendered, and company-provided Paid Time Off (PTO) hours e.g., holidays, sick leave, vacation days, etc. Just enter the daily total number of hours you've worked on - be it under the regular hours section, overtime hours section, or others section. The lower part of the template also features a field where you can enter your hourly rate for each type of work hour.
If you want to use this free employee timesheet template, you may download it anytime. It's available in PDF format. For those who prefer an auto-calculated weekly timesheet, you may download the Excel version of this template. The template is designed with formulas, therefore, sections needing calculations should autogenerate the computations.