Appointment
Planner
Appointment
Planner
PDF Templates
Appointment Sheet Template in PDF
This Appointment Sheet Template can be downloaded in PDF format. It's free to download, edit, print, or customize.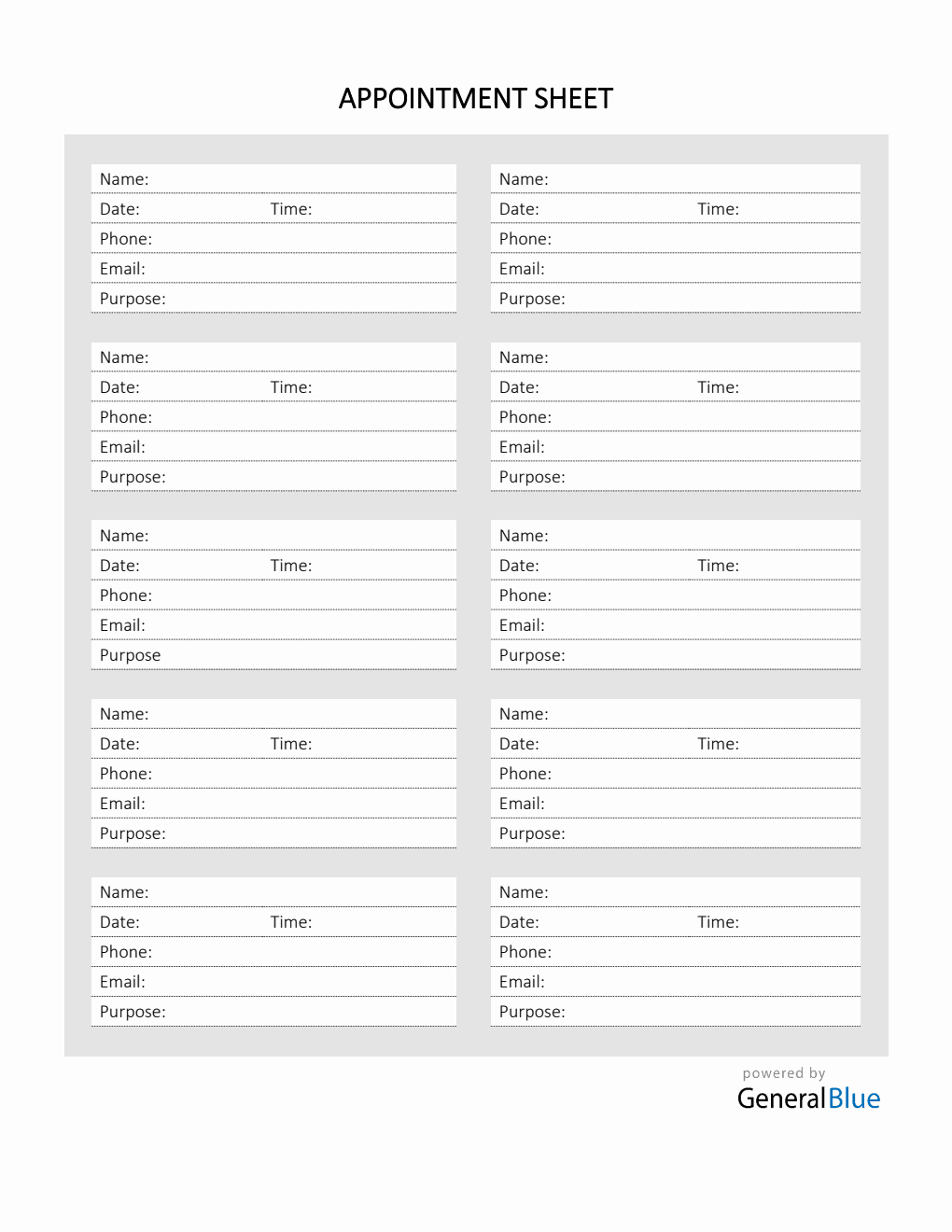 To manage your schedule and events, this appointment sheet template in PDF can help in organizing your appointments easily. It is free to download, edit, or print.
It contains sections for the name of the person you're meeting with, date and time of the appointment, phone number, email, and purpose of the meeting. This appointment sheet allows you to easily view all your appointments and the reason for meeting at one glance. Once this form is completely filled out, it should serve as a guide on how your schedule would look like on a daily or weekly basis.
If you like to edit the template in a desktop or mobile phone, we recommend using the Word and Excel version of this template. The PDF format is also the recommended format for those who want to print the template directly.