Sign-Up Sheet
Appointment
Sign-Up Sheet
Appointment
Word Templates
Appointment Sign Up Sheet in Word
This Word sign-up sheet has time slots from 8 am to 5 pm. It can be used as an interview sign-up sheet, contact sign-up sheet, daily appointment sheet, etc.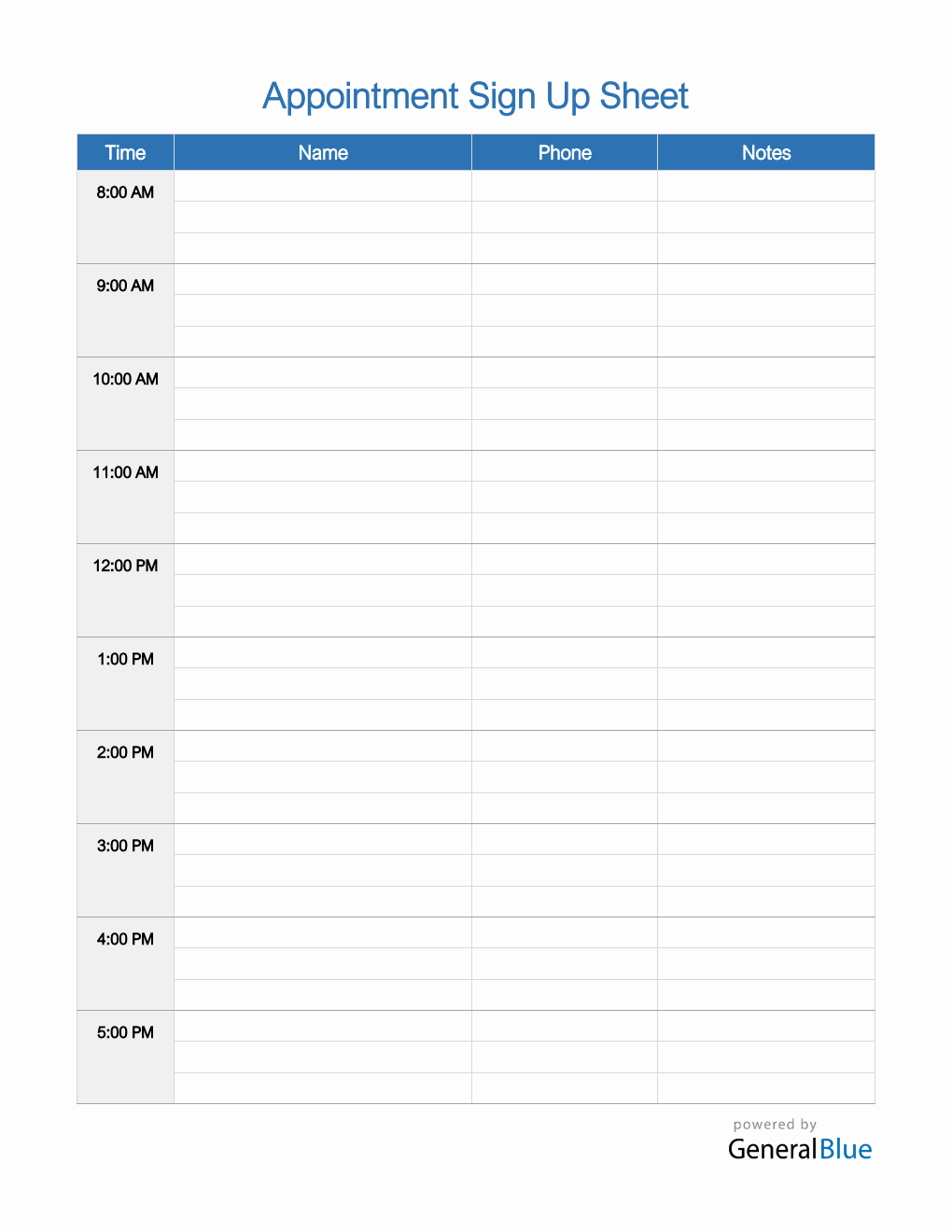 This free appointment sign-up sheet template works well for an all-day schedule planning, be it for office or personal use. It records all kinds of appointments from various guests, clients, or visitors you agreed to meet for the day.
The template features time slots from 8 AM to 5 PM, which can be used in many different ways such as interview sign-up sheet, contact sign-up sheet, or daily appointment sheet template, among others.
Sections featured in this template include time slots for the day, name of visitors/guests/clients, phone number, and notes. A column for notes is provided for you to enter important comments or reminders regarding the agreed appointment.
The appointment time sheet has very basic information, so if you want to add rows/columns for additional details, feel free to do so. Edit, print, or download this sign-up sheet for free. It's printable and downloadable in Word format. You can download or print as many templates as you want.