Appointment
Appointment
Word Templates
Five-Day Appointment Sheet Template in Word (Basic)
Download this Five-Day Appointment Sheet Template in Word for free. The template is available in Basic design. Get this template now.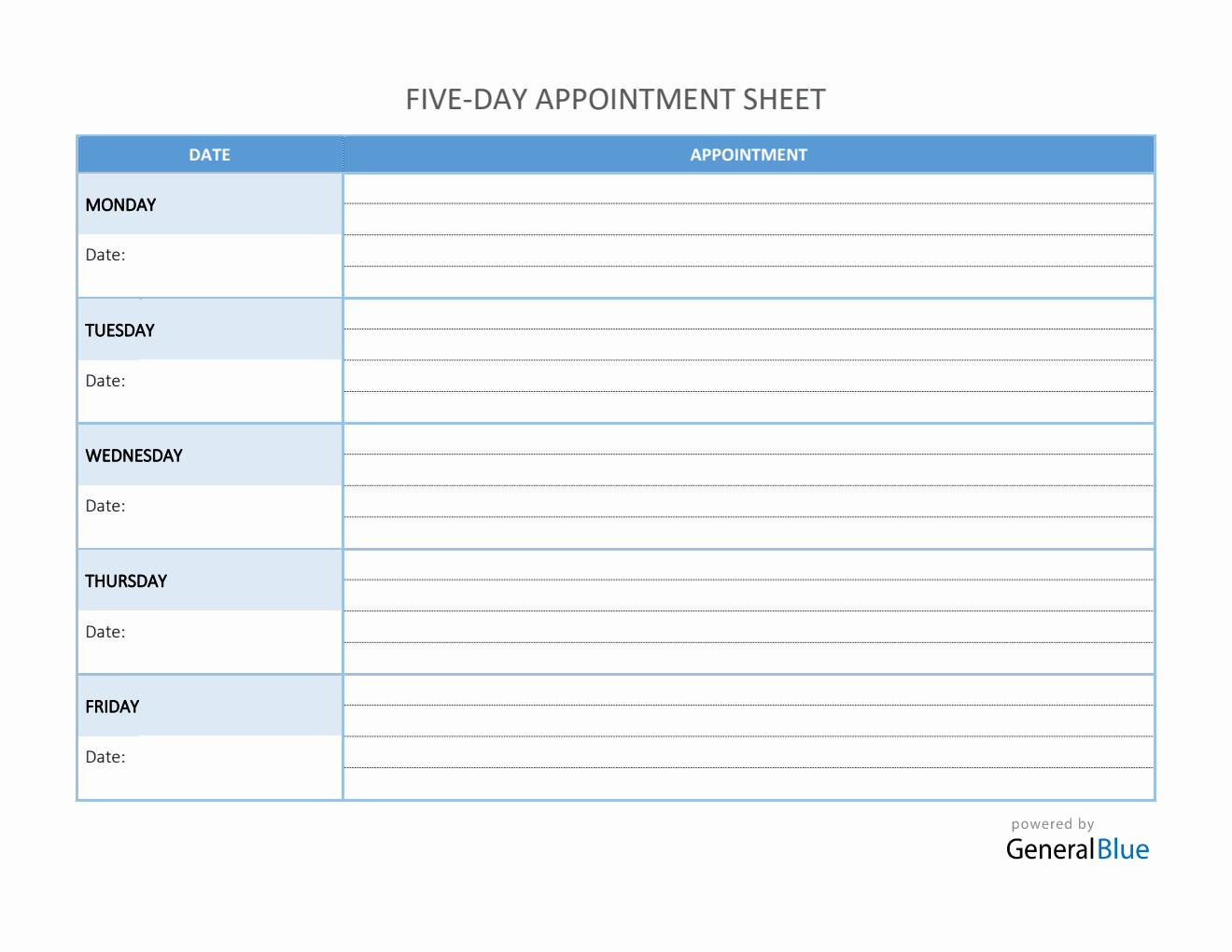 This appointment sheet template is designed on a five-day period. The Five-Day Appointment Sheet Template in Word highlights a Monday to Friday schedule, however, this can be changed according to your needs.
This template can be used to help organize your five-day work schedule. It has sections for the date, specific day of the week, and has multiple blank sections where you can enter your appointment details on a daily basis. Use this template for a better management of your appointments and meetings.
Edit, print, or download this template in Basic design anytime. The PDF format is the recommended format for those who want to print the template directly.