Biweekly Timesheet With Overtime Calculation in Word
The biweekly timesheet template is downloadable in Word. It features section for the daily overtime hours in addition to time in and time out columns.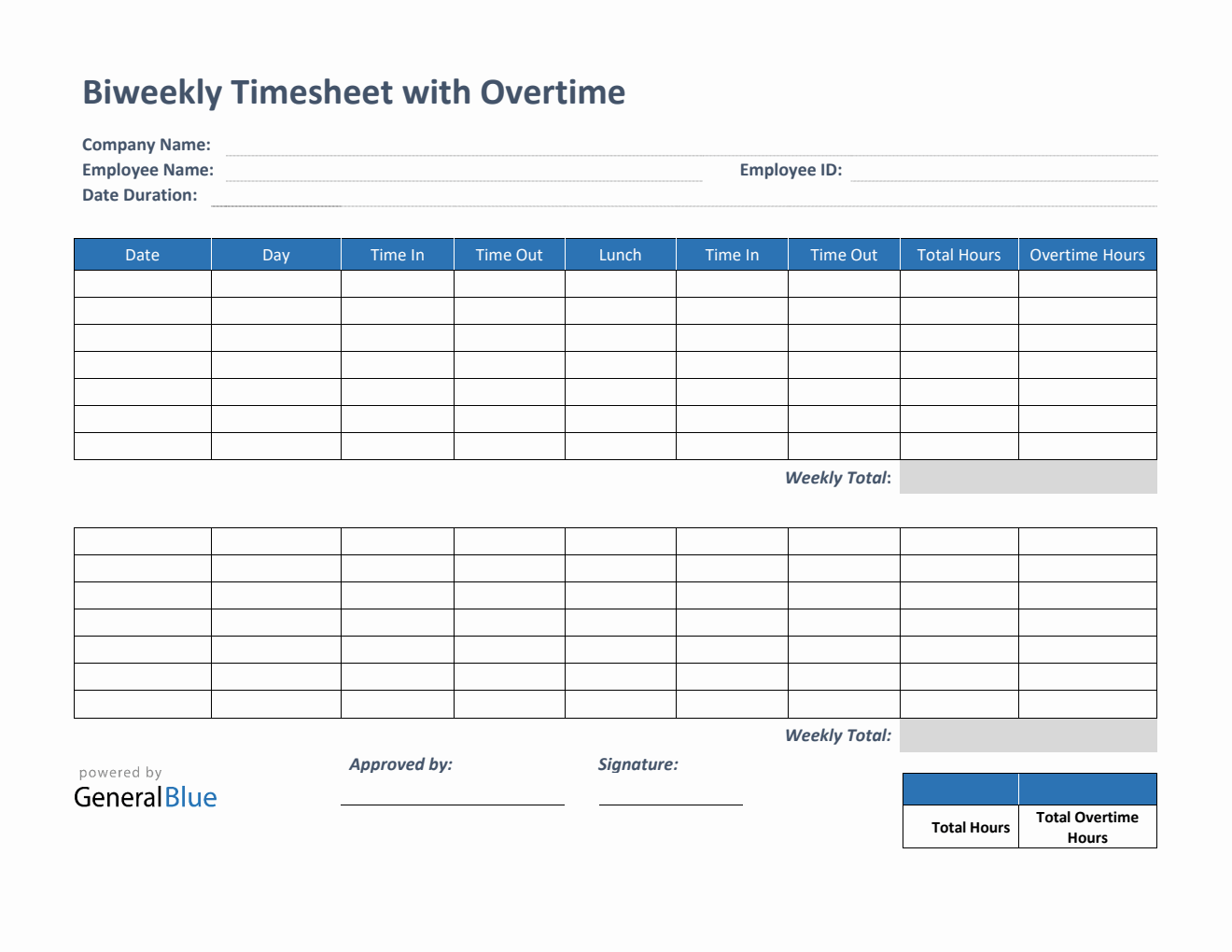 Download this overtime calculation timesheet in Word format for free. This overtime calculation timesheet keeps records of overtime hours rendered by the employee on top of the regular 8-hour workday.
Complete the template by filling out details on the blank sections provided. It includes sections for company name, employee name, employee ID, date duration, date, day of week, time in, time out, lunch, total hours, overtime hours, weekly total, total overtime hours, and approver's name and signature.
This biweekly timesheet with overtime calculator is a great time tracking tool, keeping your records simple and organize. It's free to download, edit, or print. For an automatic overtime calculation timesheet, we recommend using the Excel biweekly timesheet version of this template since it features built-in formulas, allowing the template to auto-calculate the total number of hours daily and weekly.