Checklist Template PDF (A4)
The checklist template PDF is printable and downloadable in A4 size. It can be used as a to-do list template, packing checklist, and others.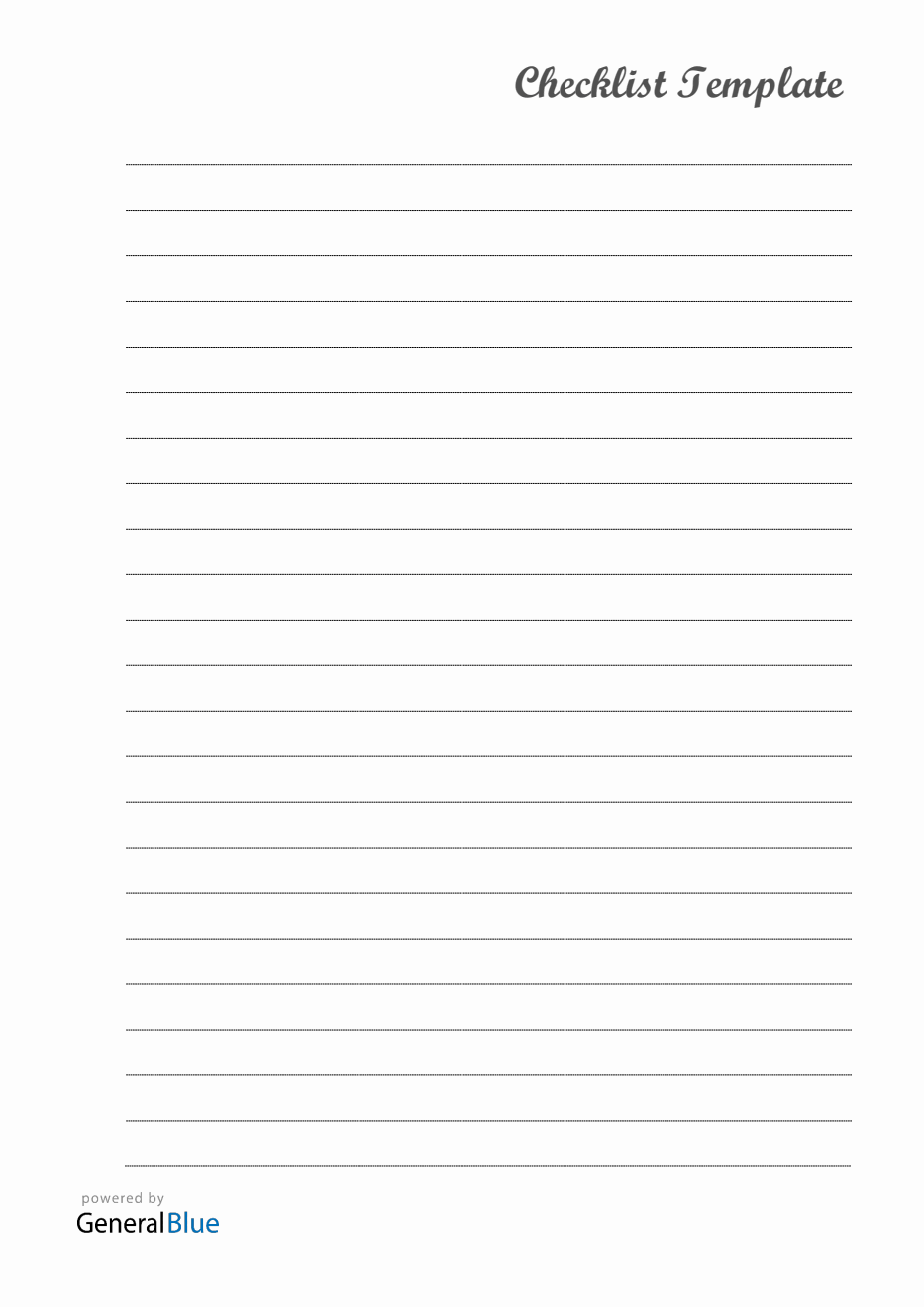 Checklist is definitely a must-have tool. It sets out everything you need to do, be it completing a task/project at work, or simply completing daily tasks at home. Checklists serve both as a guide and a reminder on things you need to achieve during a certain period.
Ensure all your daily or weekly tasks are completed using this checklist template PDF. The PDF format is the perfect printable version. It is also downloadable in A4 size.
Since this checklist is designed in a generic manner, it may be used in many ways such as the following:
to do list template
task list template
project checklist template
event planning template
packing list template
grocery list template
You can download or print as many templates as you want for free. The template has simple design and is devoid of colors, therefore, you can save ink when printing.
Other Paper Sizes...