Sign In Sheet
Employee
Sign In Sheet
Employee
Word Templates
Employee Sign In Sheet in Word
This printable employee sign in sheet in Word is easy to use and customize. Employees only need to enter basic information along with their working hours.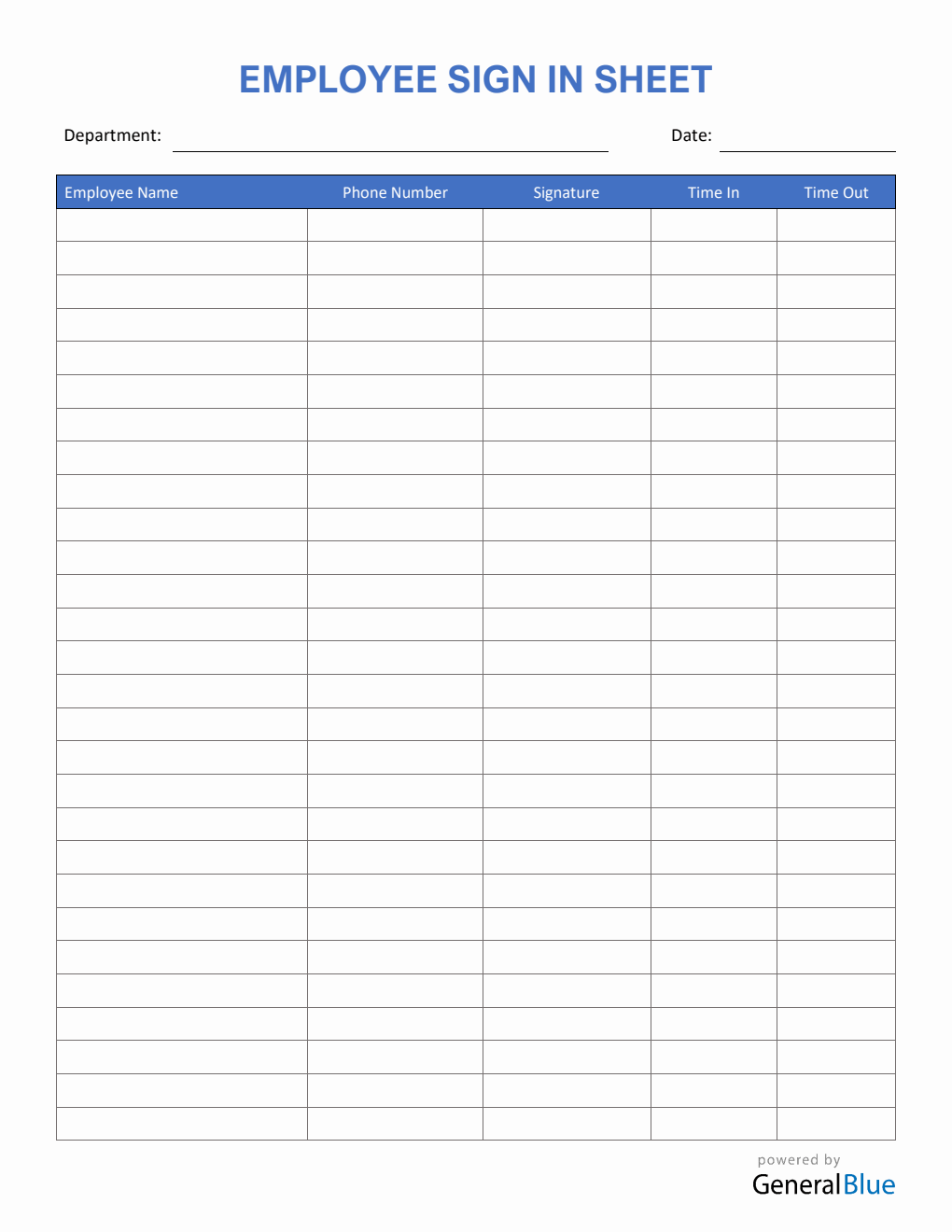 This employee sign in sheet in Word can be used to record names of multiple employees or staffs who come in and out of work every day. It's a great tool for tracking the daily work hours of these employees.
This sign in sheet template is very easy to use, containing only the most basic information. It has sections for the department, date, employee name, phone number, signature, time in, and time out. To use, employees only need to fill out details on the blank sections provided.
Besides being a time tracking tool, this sign in sheet can also be used for recording names of employees who visit specific areas within the office at a certain time. This record can help maintain security within the building.
This printable sign in sheet is available in multiple formats, so just select your preferred document type.
For those who will be using the Excel version of this sign in and out sheet, you can enter the time in and time out details using this format, e.g., 8:00 am or 12:00 pm.