Employee Timesheet in Excel (Blue)
This free employee timesheet Blue in Excel automatically computes the total number of hours based on time in and out.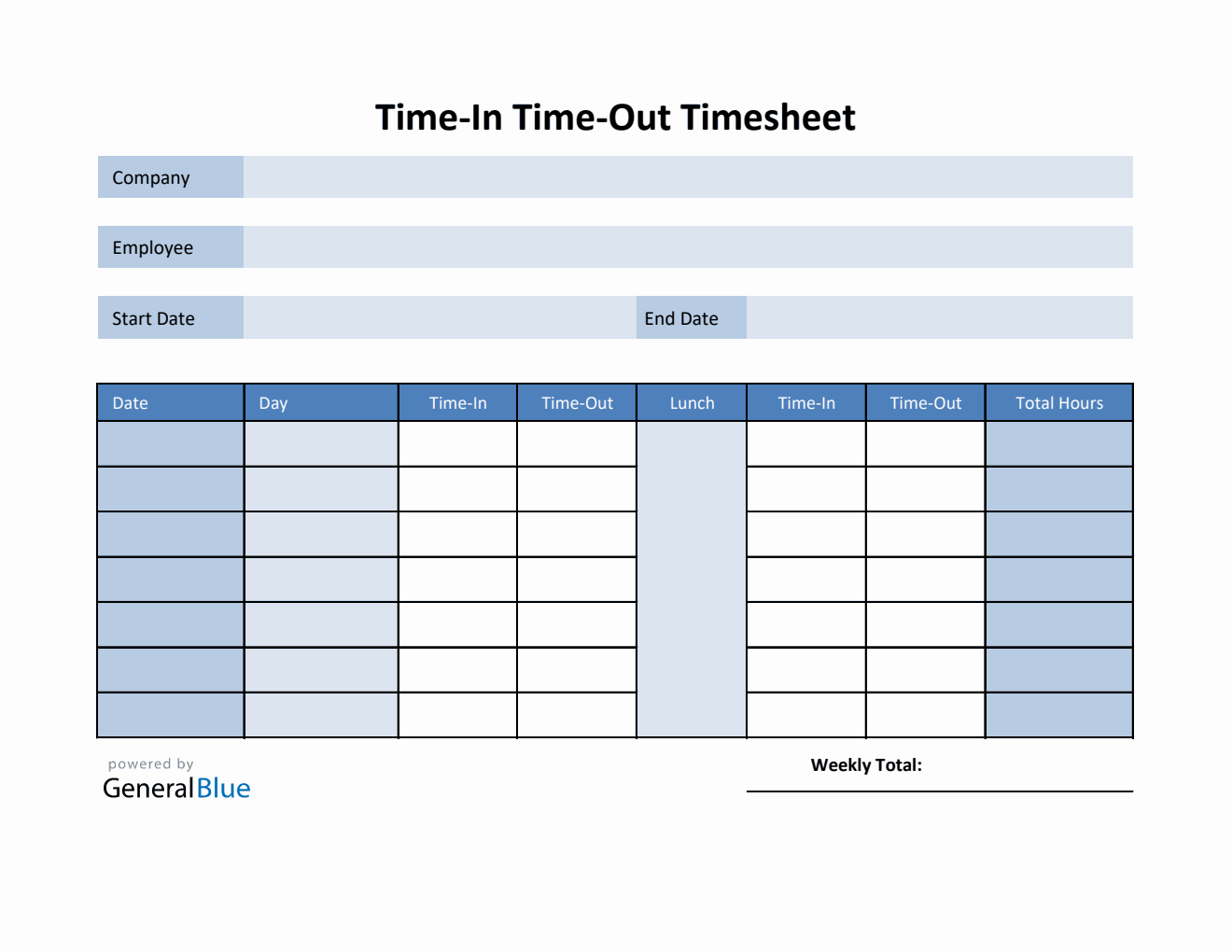 This free downloadable employee timesheet in Excel is very easy to customize. To use its features, just enter the specific time you started and stopped working (both morning and afternoon shifts). Once these details are entered, the template will automatically calculate the total number of hours you have worked in each day, as well as the weekly total number of hours. This is in Blue design.
This employee time-in/time-out template is flexible in terms of your weekly working days. You only need to enter the start date of your work week, and the template will automatically generate the rest of the weekly calendar dates. The specific day of the week is also automatically generated once you assign a start date.
Instructions
Enter your company name and employee name.

Enter the start date of your work week. When you input the start date, follow the format "MM/DD/YYYY" (month/date/year). Once the start date is entered, the remaining days of the work week will be automatically filled out for you. The column that indicates the specific day of week will also be auto-generated.

Fill out the details for the time-in and time-out section of the template. To input your working hours, make sure you put a space in between the time and the word AM/PM (Example: 8 am, 6 pm, etc.). You can also input based on how the time looks like in the template (e.g. 8:00 am, 12:00 pm, 1:30 pm, etc). Once the daily time-in and time-out section is completed for the day, the total daily and weekly hours will be automatically computed.

Review, email, or print your timesheet.
This template is also available in...