Excel Financial Audit Preparation Checklist
Use this Financial Audit Preparation Checklist for free. It's designed with easy-to-use features and available for download in Excel format.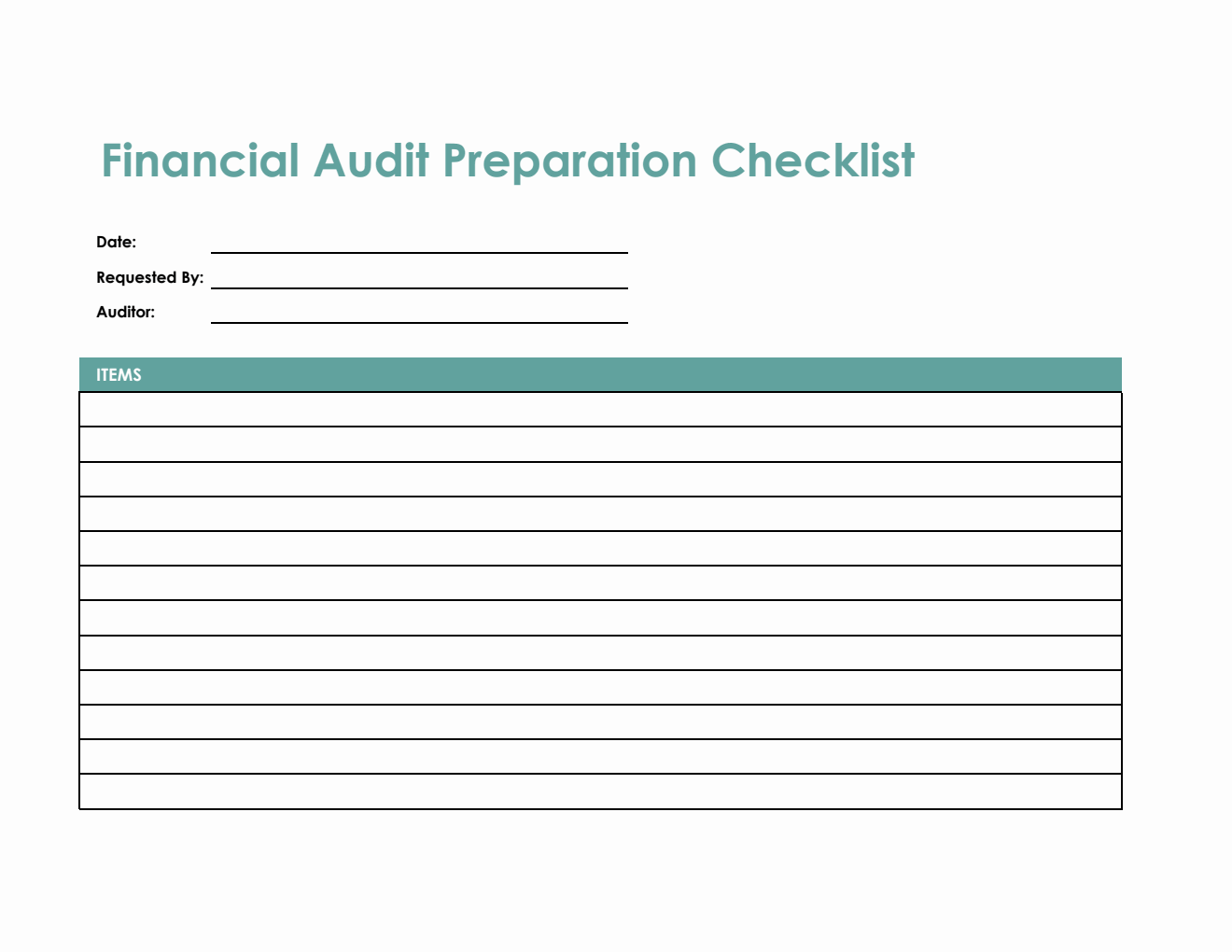 Financial audit is an essential aspect any organization should take into consideration. It plays an important role in ensuring an organization's credibility in terms of its financial statements. So, If you're looking for a blank financial statement audit checklist to use, this template would work for you.
This financial audit checklist is designed with easy-to-use features. To use, just fill out the blank sections provided which include the following:
Date

Requested By - who requested the audit

Auditor - the person responsible for the audit

Items - refers to the checklist items which should be included in the audit

Reviewed/Attached – these are columns specifying if the checklist item has already been reviewed/attached. Under these columns, you may use the dropdown filter option provided. Use the check mark to mark those items that have already been reviewed/attached, and an X mark to those that are still pending.

Comments - add comments if there's any
This financial audit preparation checklist is available for download in Microsoft Excel. It's free to use, edit, or download. When using this audit checklist, feel free to add any rows/columns for any additional information.