Checklist
Inspection
Checklist
Inspection
Excel Templates
Excel Home Inspection Checklist
The Home Inspection Checklist in Excel is free to use, edit, or customize. It's a sample blank form that you can use for your home inspection.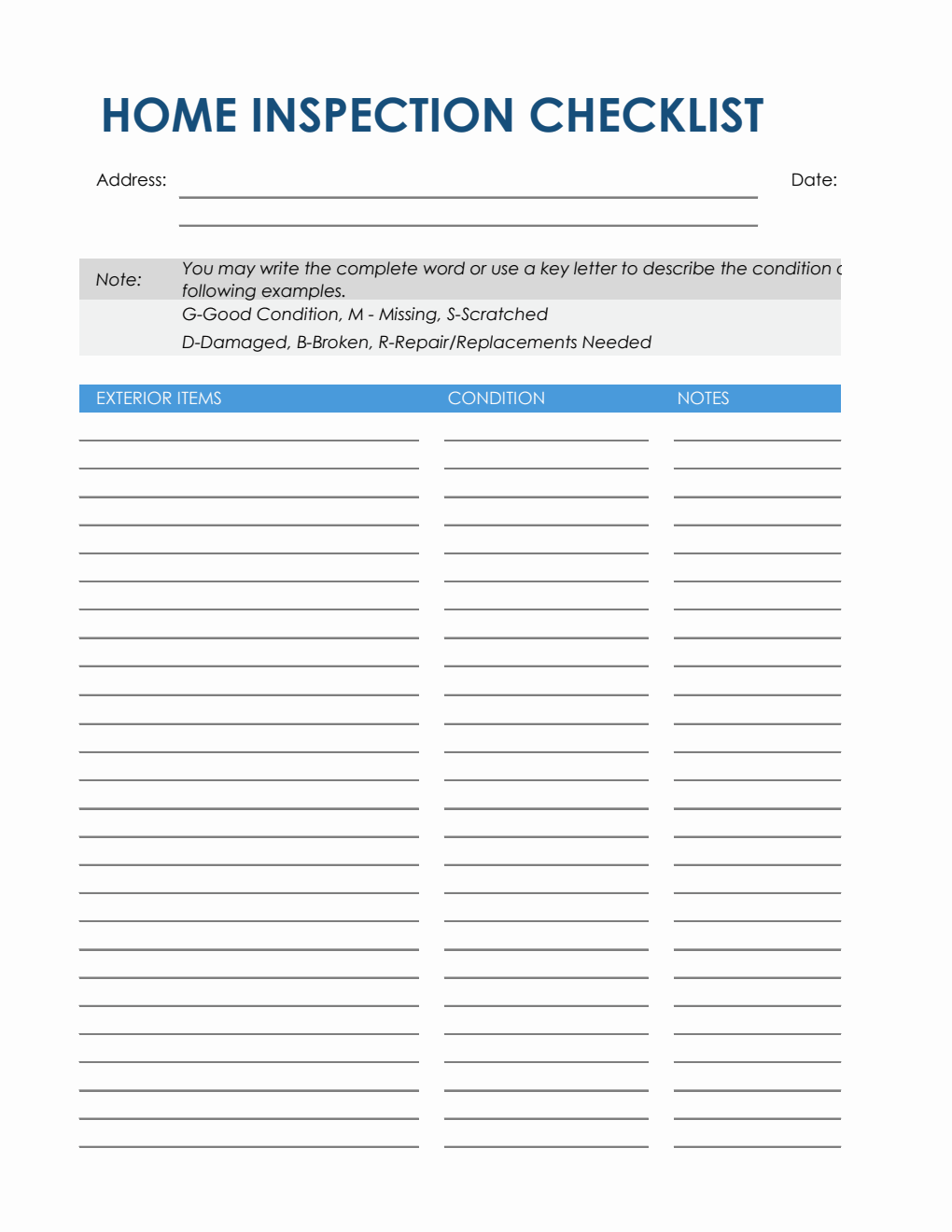 It is truly beneficial to have a checklist template you can use while doing a specific task/project. Checklist ensures that any checklist items you have listed have been completed. For those looking to use a blank home inspection sheet, this template is designed for you. It doesn't have any home inspection details as this template is only a sample format.
This home inspection checklist is a sample form you can use to list all items required for your home inspection. It includes headings/labels that should cover the various items typically found within a household. These home items are as follows:
Exterior Items
Fireplace Items
Kitchen Items
Dining Room Items
Living Room Items
Hallway and Stairwell Items
Heating and Cooling Items
Furniture
Bedroom Items
Bathroom Items
Basement Items
Plumbing Items
A separate section is also provided where you can note down the condition of each listed home item. For its condition, you can either write the complete word or simply use a key letter to describe the item's state, e.g., G-Good Condition, M-Missing, S-Scratched, etc. Moreover, for any notes/comments, you can enter that information under the notes column.
You can download this house inspection checklist in Excel format. Edit, delete, or add rows/columns when using this inspection sheet template. Customize it according to your needs.