Appointment
Appointment
Word Templates
Interview Appointment Sheet Template in Word (Basic)
Use this Interview Appointment Sheet Template to set up interview schedules for your applicants. It's available in Word, with a Basic design.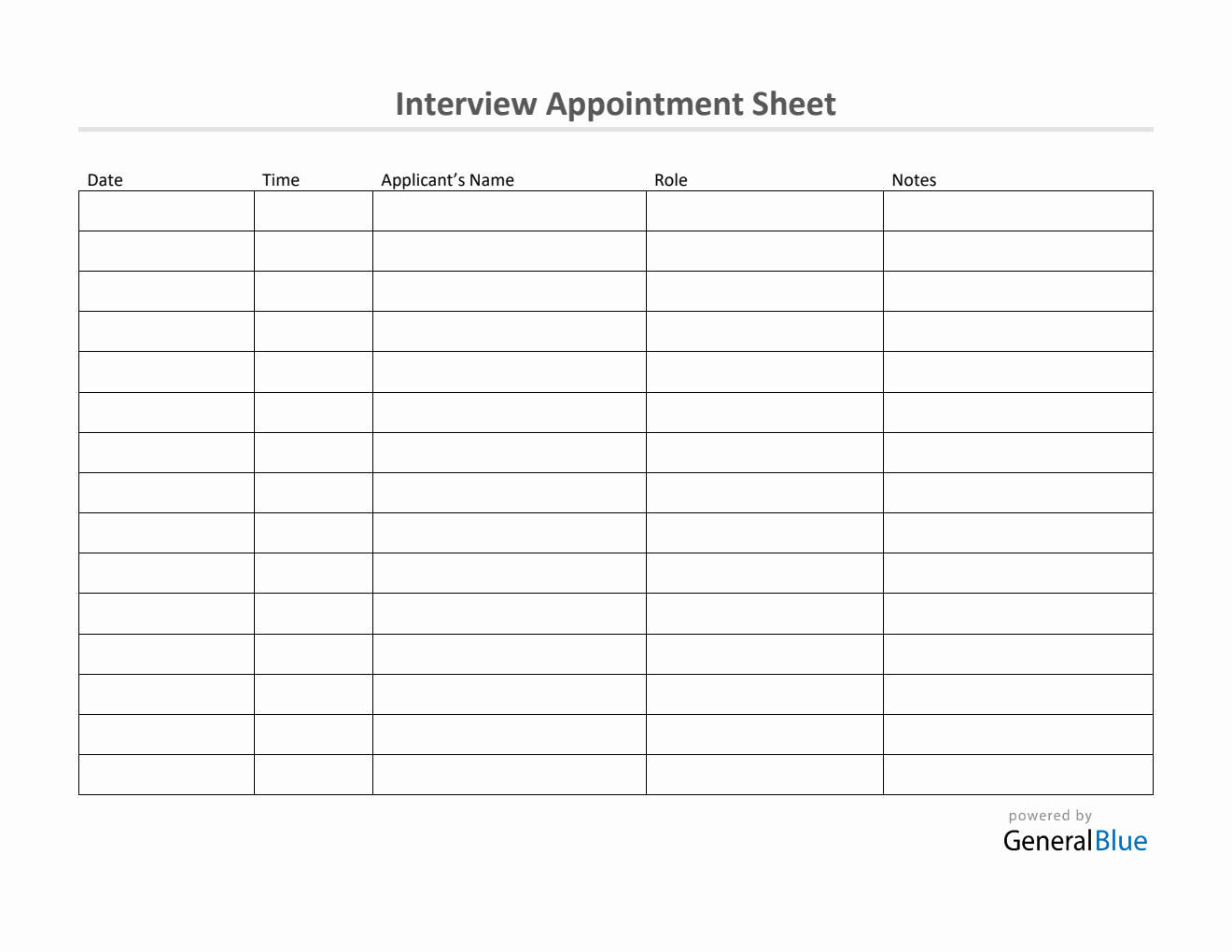 The Interview Appointment Sheet Template is a helpful tool which records names of multiple applicants who wish to apply for a specific role/position at your company/organization. This appointment sheet template keeps your applicants' interview schedules more organized.
The template records each applicant's scheduled interview date and time, along with their names, the role/position they're applying for, and notes (if there's any). You may download this template for free. It's editable, printable, and downloadable in Word with a Basic design.
For those who are looking for a less colorful interview appointment sheet, download the basic version of this template. The PDF format is also the recommended format for those who want to print the template directly.