Business Accounting
Business Expense
Business Accounting
Business Expense
Excel Templates
Monthly Business Expense Template in Excel
Stay on track of your financial goals with the help of this monthly business expense template. It's editable, downloadable, and customizable in Excel.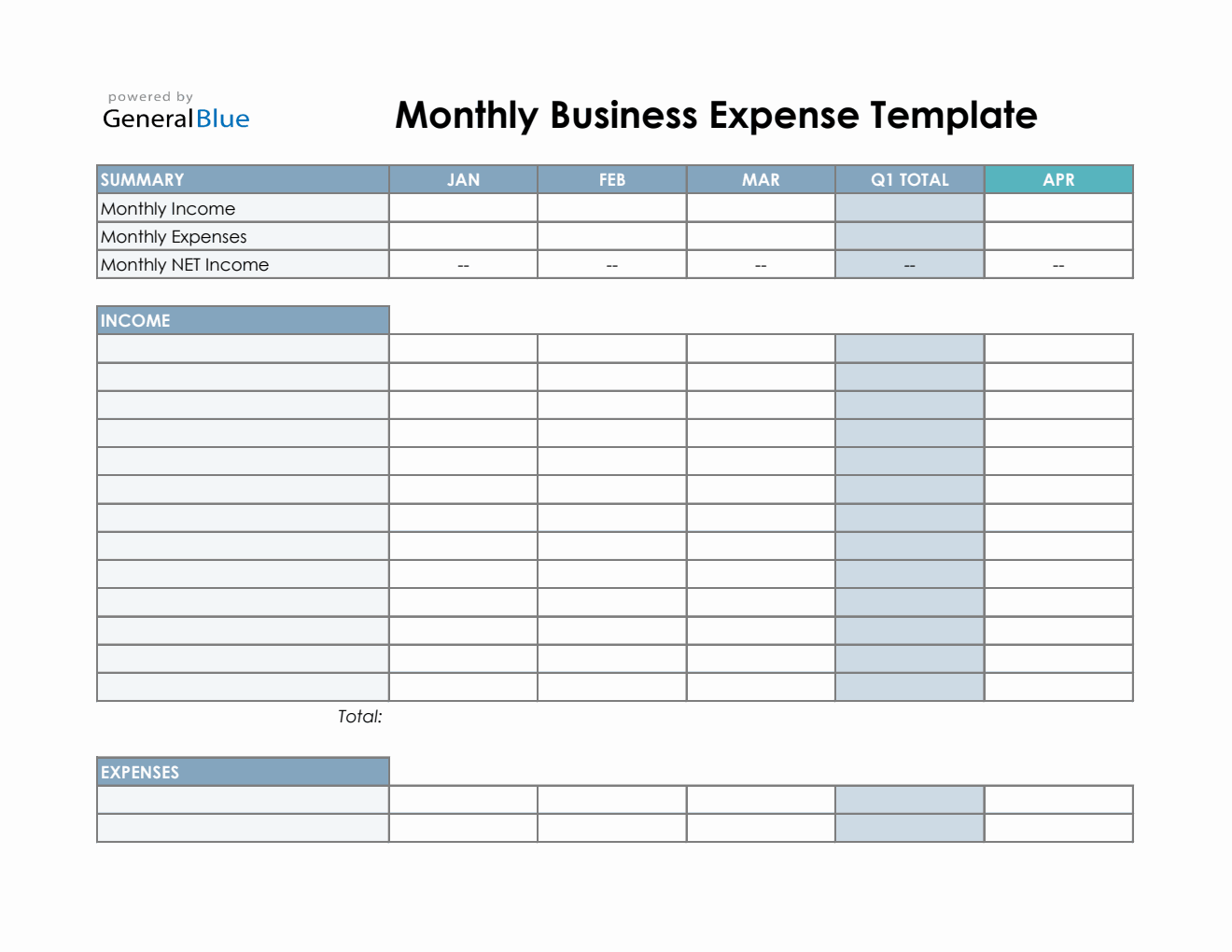 Get this company budget template for free. This business expense sheet can help you stay on track of your financial goals.
The business monthly budget template covers your organization's monthly, quarterly, and yearly income and spending, all in a single file. It has simple design therefore using it is extremely easy.
Sections featured in the form include the monthly income, monthly expenses, NET income, quarterly total, and yearly total.
If this business expense template excel suits your needs, feel free to download it anytime. Instructions are provided below for your reference.
---
Instructions in Using the Excel Monthly Business Expense Template:
Enter your business' source of income along with its monthly figure. The first step when using this template is to identify your business' source of income, e.g., from sales, interest income, etc. With each listed business income, its monthly figure should also be entered on the same row.

List down your organization's expenses. This template is only a sample expense form therefore you have to manually list down your organization's expenses. From your operating expenses, utilities, office supplies, to any other expenses deemed necessary for your business.

Indicate amount for each expense listed. For every expense listed above, its amount should also be indicated on the same row. The template has formulas so calculations are autogenerated.

Review your business budget summary. A summary table is provided at the uppermost part so you can easily get an overview of how much your business is making and spending on a monthly and quarterly basis. A NET income is also featured to display the difference between the total income and expenses.