Monthly Checklist Template in Excel
Complete your monthly goals with the help of this monthly checklist template in Excel. This template can be edited, customized, and downloaded for free.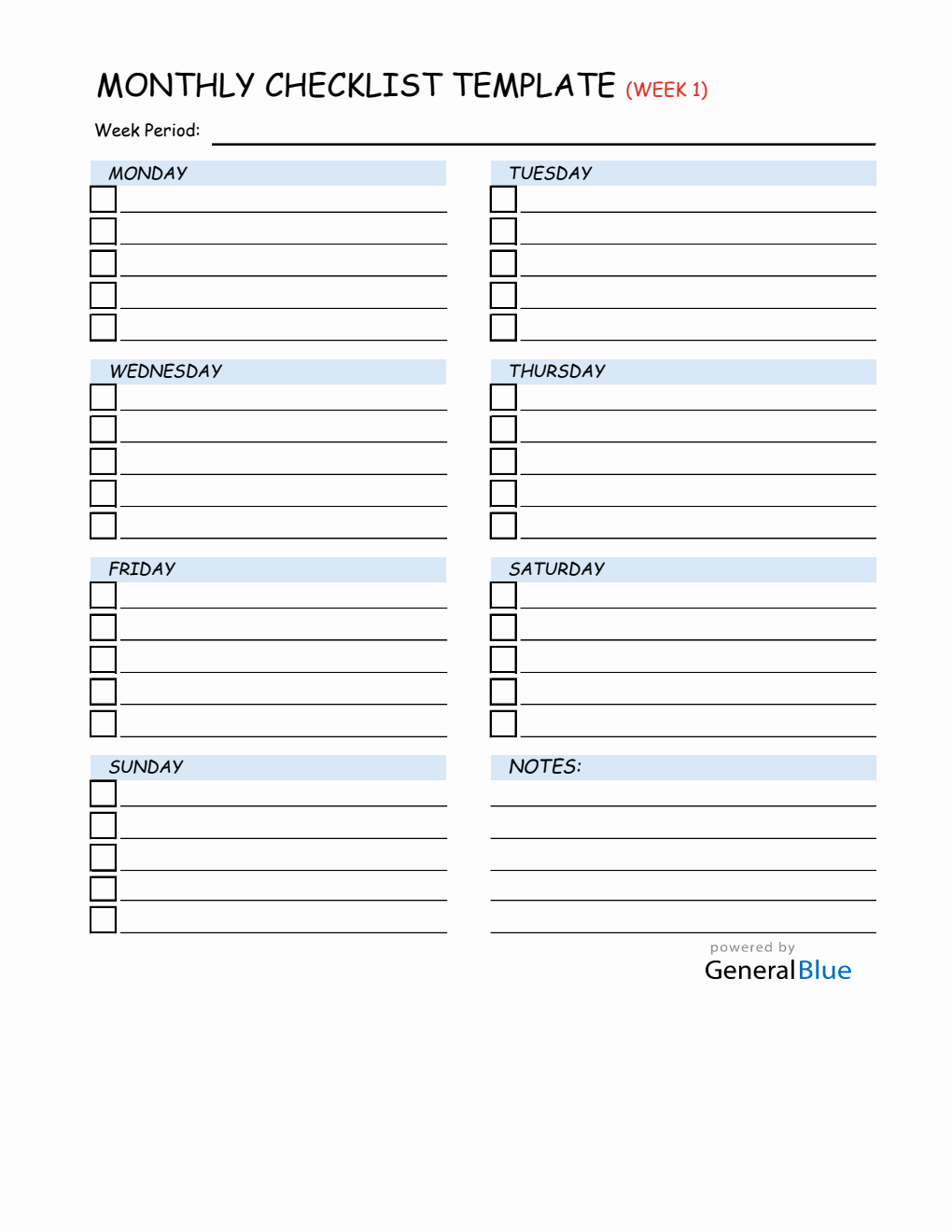 This monthly checklist template in Excel can be used to lay out your tasks, plans, and goals within the month. It's the perfect tool to use to set out everything you need to do for the next four or five weeks.
Designed with basic features, you can edit this template easily. You can use it as monthly to do list template, monthly task list template, and project checklist template, among others.
This monthly planning checklist integrates five excel worksheets in a single excel workbook. It allows you to record your monthly checklist items in one template file. Each worksheet tab features a blank weekly checklist template which you can fill out one at a time or at the same time. For each completed item, you can mark the check box provided in this template.
Moreover, this monthly checklist is available for personal or business use, therefore you can use it at home or in your office. It includes sections for the week period, day of week, and notes. The section for notes is provided so you can enter whatever comments/reminders you have for each weekly schedule.