Monthly Timesheet With Approval Status in Word
This monthly timesheet template features section for managers/supervisors to approve the timesheet for the employee. It is downloadable in Word format.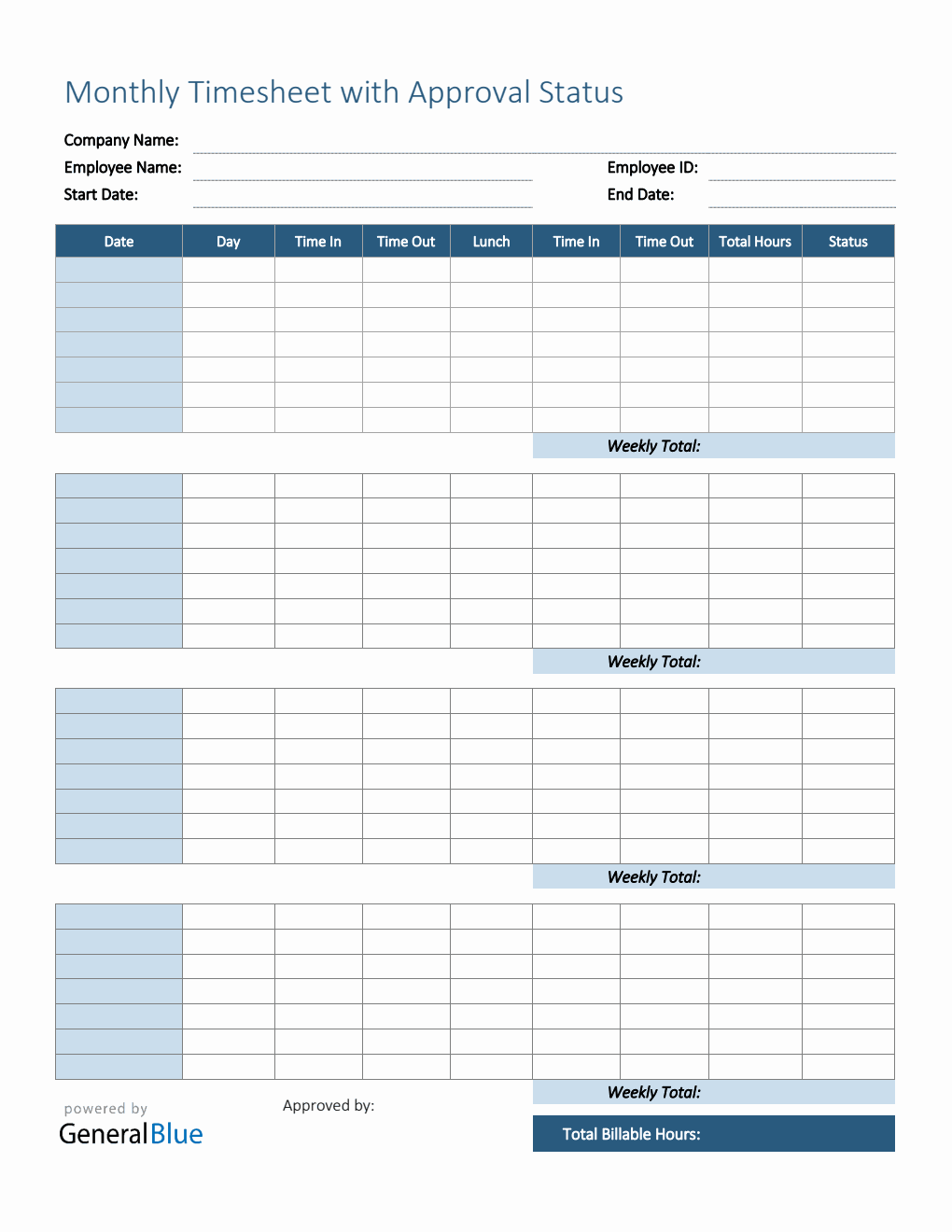 This monthly timesheet template Word can be used to record an employee's working hours on a monthly basis. It features section for approval status, allowing managers/supervisors to approve the timesheet for the employee.
Complete this monthly timesheet by filling out details on the blank sections provided. It includes sections for company name, employee name, employee ID, start date, end date, date, day of week, time in, time out, lunch, total hours, status, weekly total, and total billable hours. The lowermost part also displays a field where the manager can attach his/her signature upon approval of the timesheet.
Get this free printable monthly timesheet template to easily track your employee's work hours now. It's free to use, edit, print, or download. You can print or download as many templates as you want. If you want to create your own monthly timesheet, you can also use this form as reference.
For those looking for an auto-calculated timesheet, it is recommended to use the monthly timesheet template excel. It has built-in formulas, allowing the template to auto-calculate the total number of work hours based on the time entry details.