Asset
Asset Tracking
Office Asset
Asset
Asset Tracking
Office Asset
Word Templates
Office Asset List Template in Word
To track all kinds of assets in your office like computers, printers, etc., you may use this Office Asset List Template that's downloadable in Word.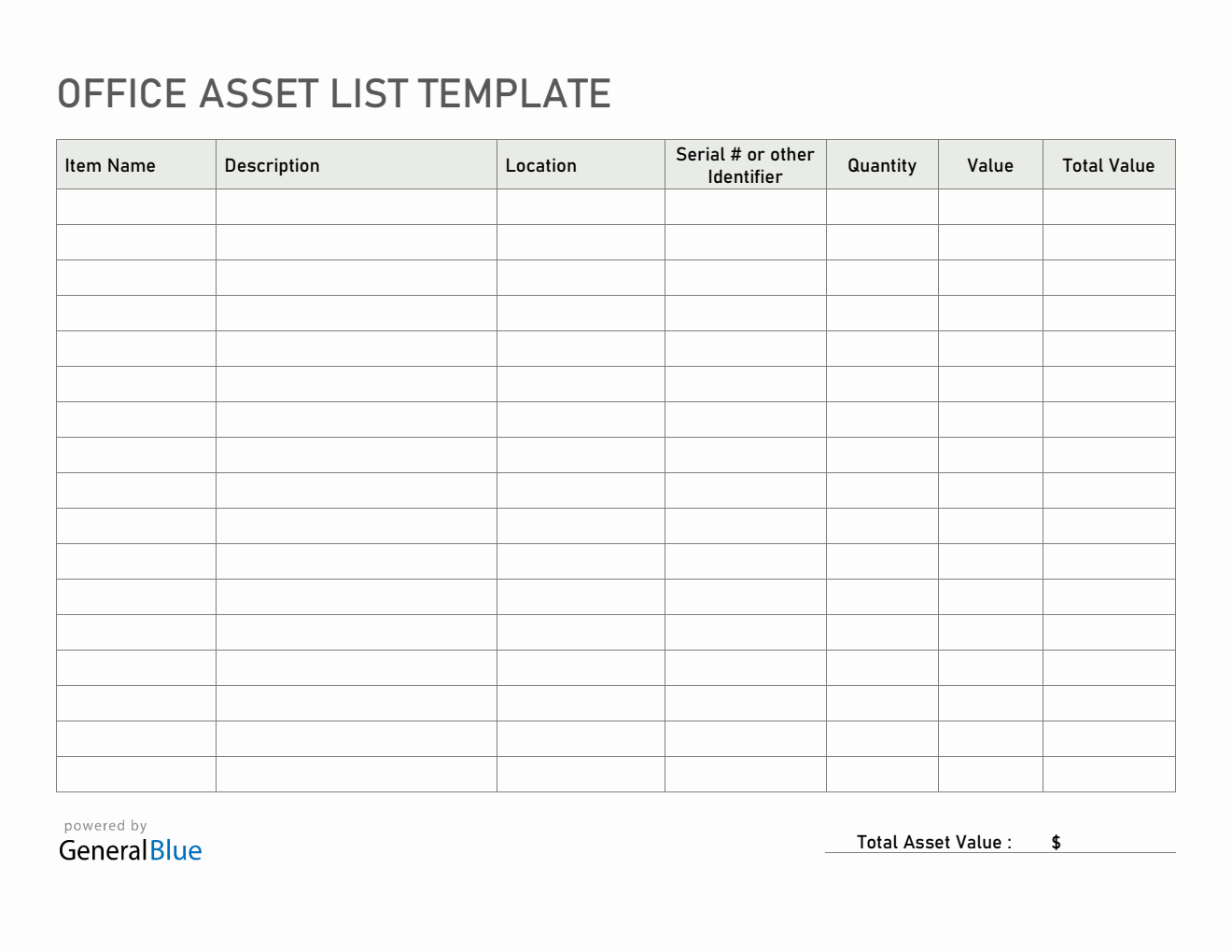 This Office Asset List Template keeps records of all assets within your office. Typical office assets include computers, laptops, printers, and computer desks, among others. Having this record increases safekeeping of important and valuable office items, so if you need this inventory tracking sheet, you can download it in Word format for free.
This asset tracking spreadsheet includes sections for the item name, description, location, serial # or other identifier, quantity of each asset, value of each asset, total value, and total asset value. You only need to fill out the blank sections provided to complete the form.
Download this inventory tracking template now for a better management of your office assets. It's free to edit, print, or download. If desired, you can also customize it to add any other necessary details.