Asset Tracking
Asset Tracking
Word Templates
Personal Asset List Template in Word
This personal asset list template Word is the perfect tool to use for tracking all your personal assets. It's free to use, customize, or download.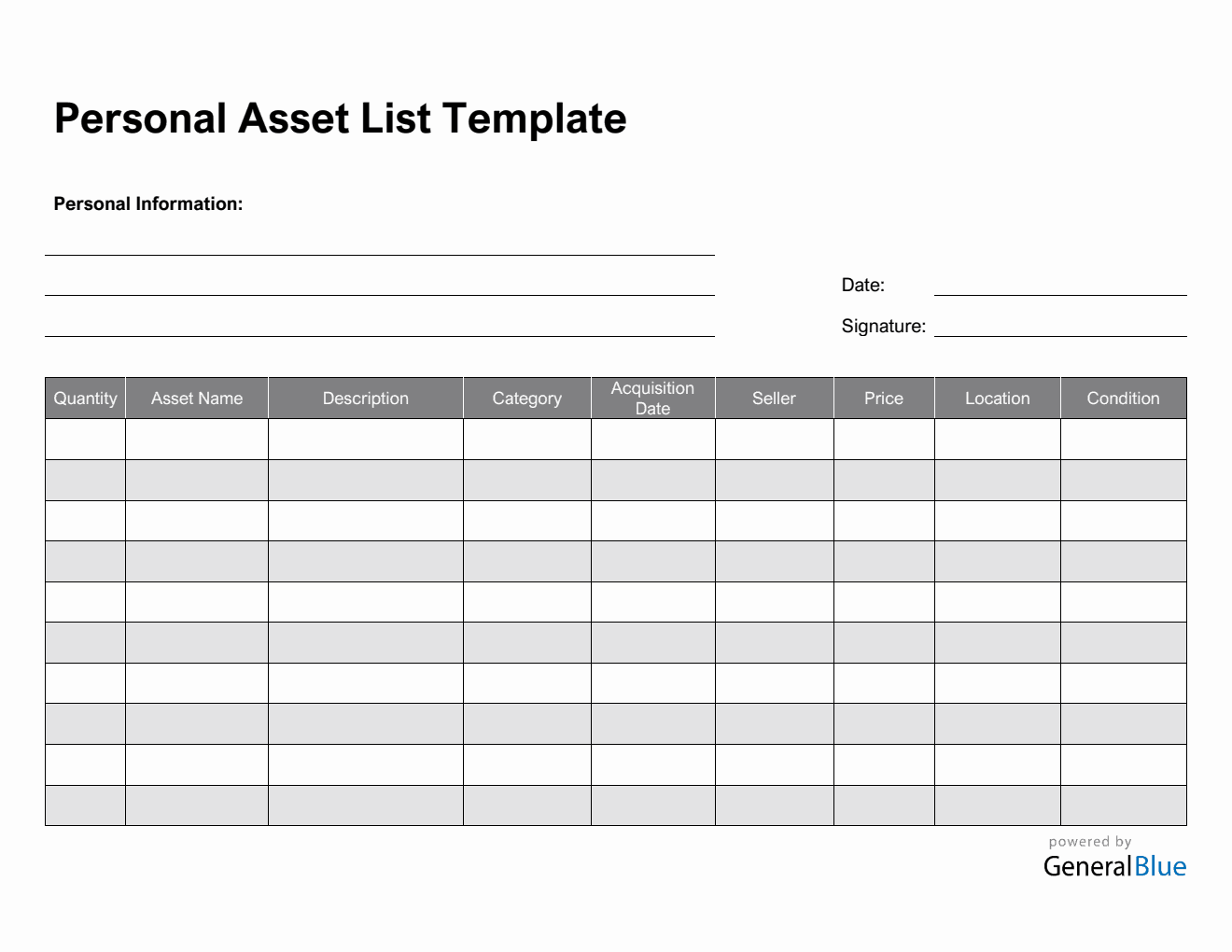 This personal asset list template can be used for tracking all types of assets you currently have under your possession. Personal assets can be physical cash, money market accounts, checking, and saving accounts, or others.
By using this asset tracking template, you can keep an organize record of all your personal assets. This asset list template Word is designed with multiple columns, giving you comprehensive details on your assets. You can use this template for free.
To use, just fill out details on the blank sections provided. The topmost part requires your personal information, date, and signature. A table is provided underneath that to highlight all important details relevant to your personal assets. It includes sections for the quantity, asset name, description, category, acquisition date, seller, price, location, and condition.
This personal asset inventory template is only a sample asset tracker template, so feel free to edit the labels/headings provided. You can also add rows/columns for additional information. Customize the template according to your needs.
For those who want to keep a record of this template, the personal asset management Excel sheet is the recommended version to use. It features dropdown filters, allowing you to easily track any of your listed assets. For changes in your asset information, you can just pull up the template and update it anytime.