Project Initiation Checklist in PDF
This Project Initiation Checklist is printable, editable, and downloadable in PDF. This record serves as your guide while working on the project.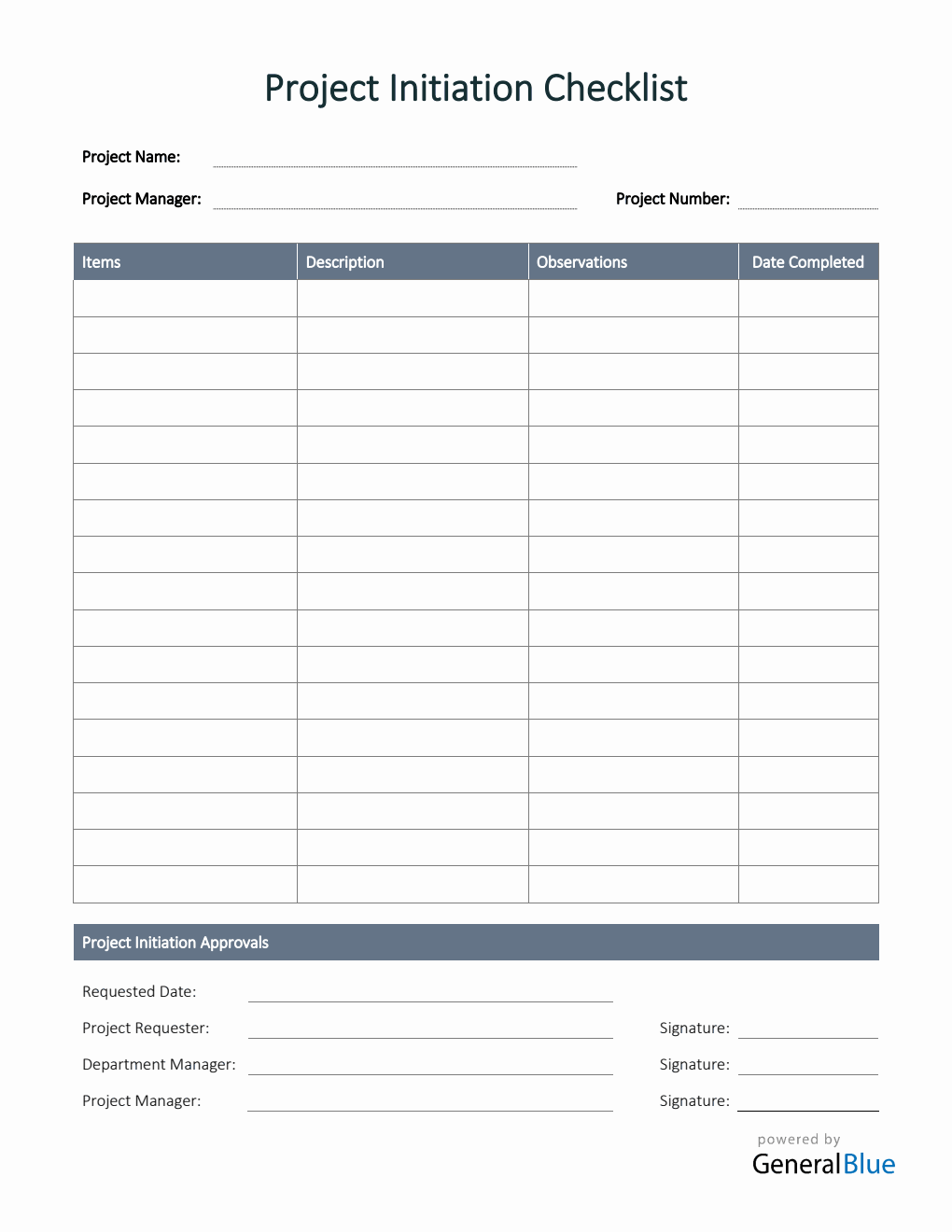 Use this Project Initiation Checklist to list all items covering the beginning phase of your project until its final phase. While working on the project, this record will serve as your guide, ensuring consistency throughout the process.
This checklist features sections for the project name, project manager, project number, checklist items, description of each item, observations, and date completed. The lowermost part of the template also highlights a section for the project initiation approvals, featuring sections for the requested date, name and signature of the project requester, department manager, and project manager.
This checklist is only a sample format; therefore, you may edit the labels as well as delete or add rows/columns for any additional information. The template is free to use and can be customized easily. It can also be used as a project management checklist or project kickoff checklist.
Download or print this project initiation phase checklist in PDF. The PDF format is the recommended format for those who want to print the template directly.