Project Management Checklist in Excel
Download this Free Project Management Checklist in Excel format. The template is easy to use and can be customized according to your needs.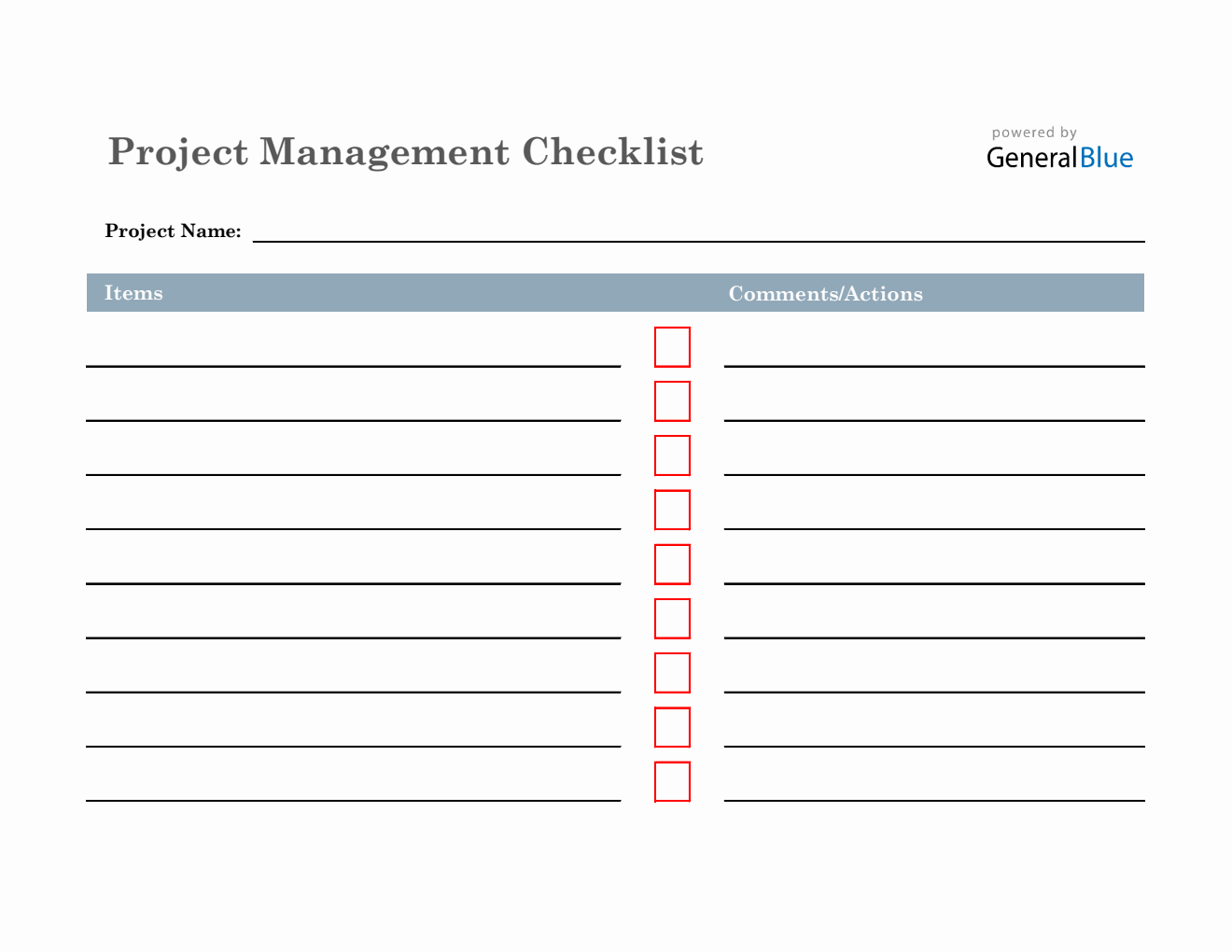 Download this project management checklist in Excel for free. This form lets you record items/tasks necessary for the completion of your assigned project. It can also be used as a project kickoff checklist.
Complete this checklist by filling out details on each blank section. Sections include the project name, checklist items, and a column for comments/actions. Any notes or reminders can be entered under the comments/actions column. Additionally, for each completed task, you can place a check mark on the corresponding box provided.
This checklist is designed with simple features, so you can customize it easily. It's also just a sample format; therefore, you may edit the labels as well as delete or add rows/columns for additional information.
The PDF project checklist template and the Word version can be edited before printing. The project checklist template in excel format features a dropdown option, so the user can put a check mark for each completed task/item.