Invoice
Sales Invoice
Invoice
Sales Invoice
Word Templates
Sales Invoice with Remittance Slip in Word (Colorful)
The Sales Invoice with Remittance Slip is available for download in Word. It's printable, editable, and customizable. It's also in Colorful design.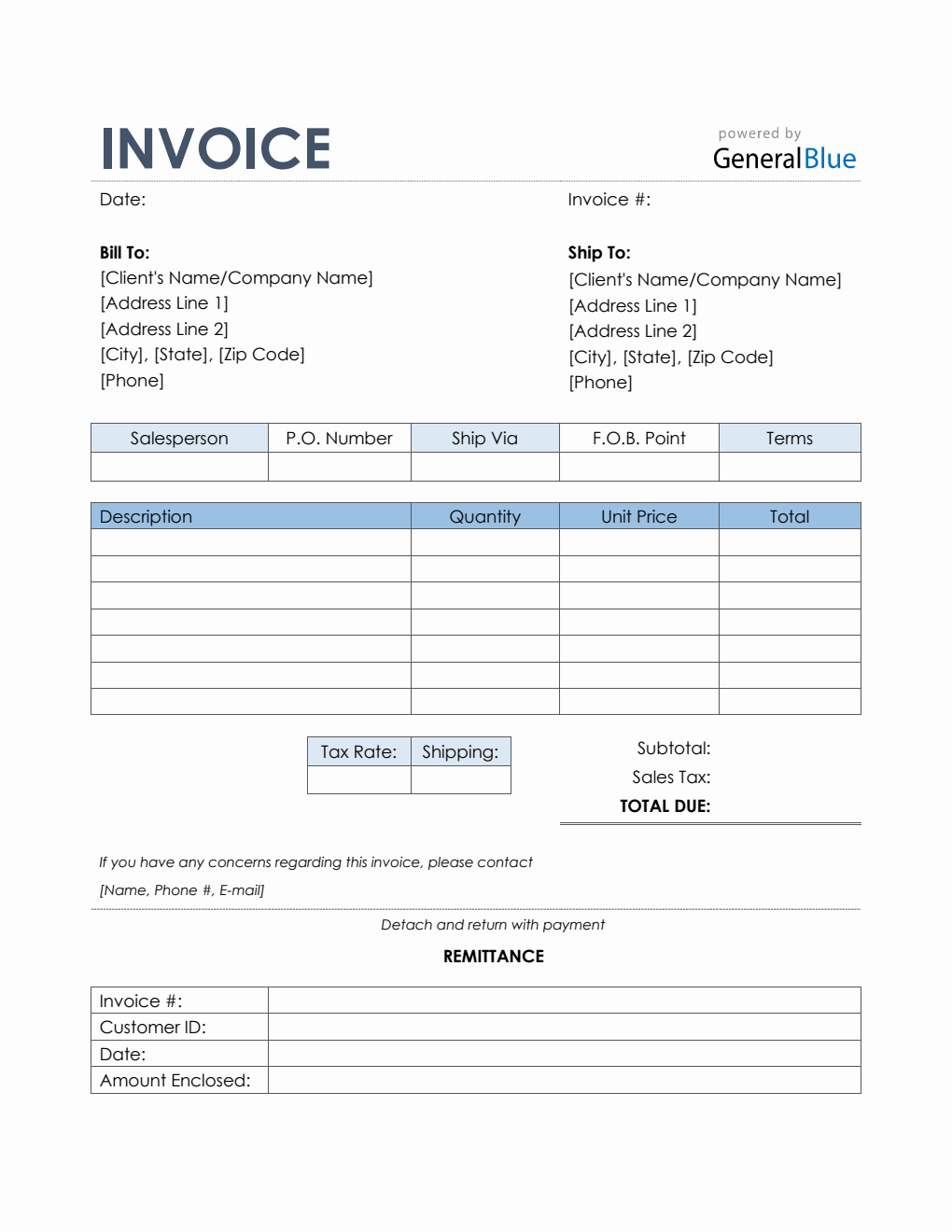 The sales invoice with remittance slip is the perfect tool to use for business owners who need a proof of payment from their clients or customers. The customers only need to detach the lowermost section of the template and send it back to the seller upon payment of invoice.
The Colorful template is designed with various sections, giving you comprehensive details on your invoice. The topmost part of this blank sales invoice includes sections for the date, invoice #, bill-to address, ship to address, salesperson, purchase order number, ship via, FOB shipping point, and payment terms.
A separate table is also provided to cover the most important details of the invoice. It includes sections for the description, quantity, unit price, total, subtotal, sales tax, total due, tax rate, shipping charges, and a section where you can enter your business contact details just in case there are concerns regarding the invoice. It requires your name (or company name), phone number, and email. Moreover, the lowermost part of the template highlights the remittance slip which has sections for the invoice #, customer ID, date, and amount enclosed.
If you want a simple sales invoice to use, this invoice template would work for you. The template covers the most basic information needed in a sales invoice. It's also designed with light colors, so you can save ink/toner when printing it out. You can use this invoice template as originally designed, however, if you want to redesign it, feel free to do so. You can also edit the heading/labels provided to suit your needs. Customize the template according to your business needs.
Get this sales invoice template in Word format anytime. It's free to use, edit, print, or download. For those looking for an auto-calculated sales invoice, it is recommended to use the sales invoice template excel.