School To-Do List Template in PDF
For those who wanted to track all school-related tasks that need to be completed on a specific time period, use this School To-Do List Template in PDF.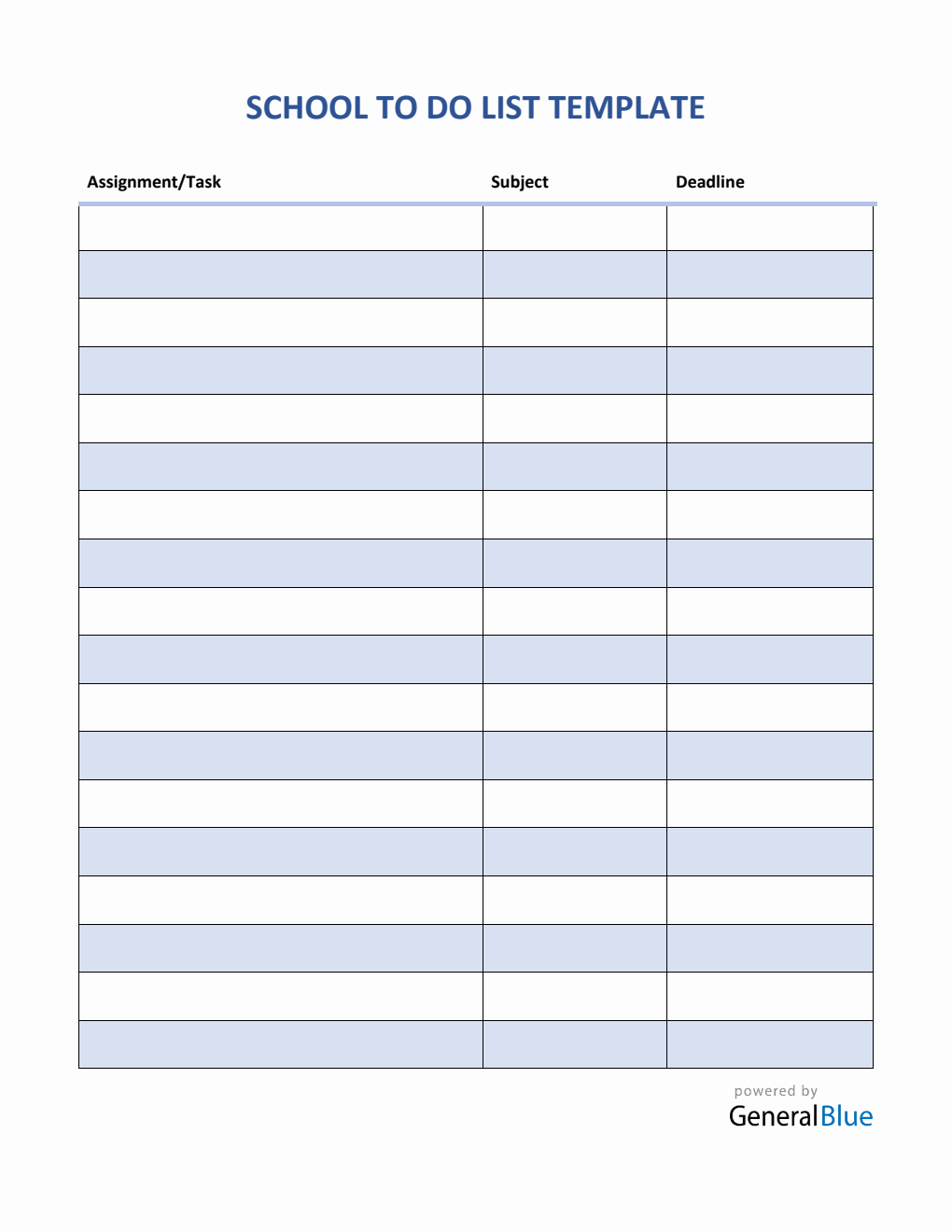 This School To-Do List Template is perfect for those students who wanted to stay on track on school assignments, tasks, or activities. This template will keep records of all school-related tasks you need to complete on a specific period of time, therefore, ensuring a better performance at school.
To use, download this template now. It's editable, printable, and downloadable in PDF format. If you prefer a less colored printable to-do list, you may use the Word version of this template.