To Do List
Planner
To Do List
Planner
Word Templates
School To-Do List Template in Word
For those who want to track all school-related tasks which need to be completed at a certain period, this school to-do list template in Word can help you.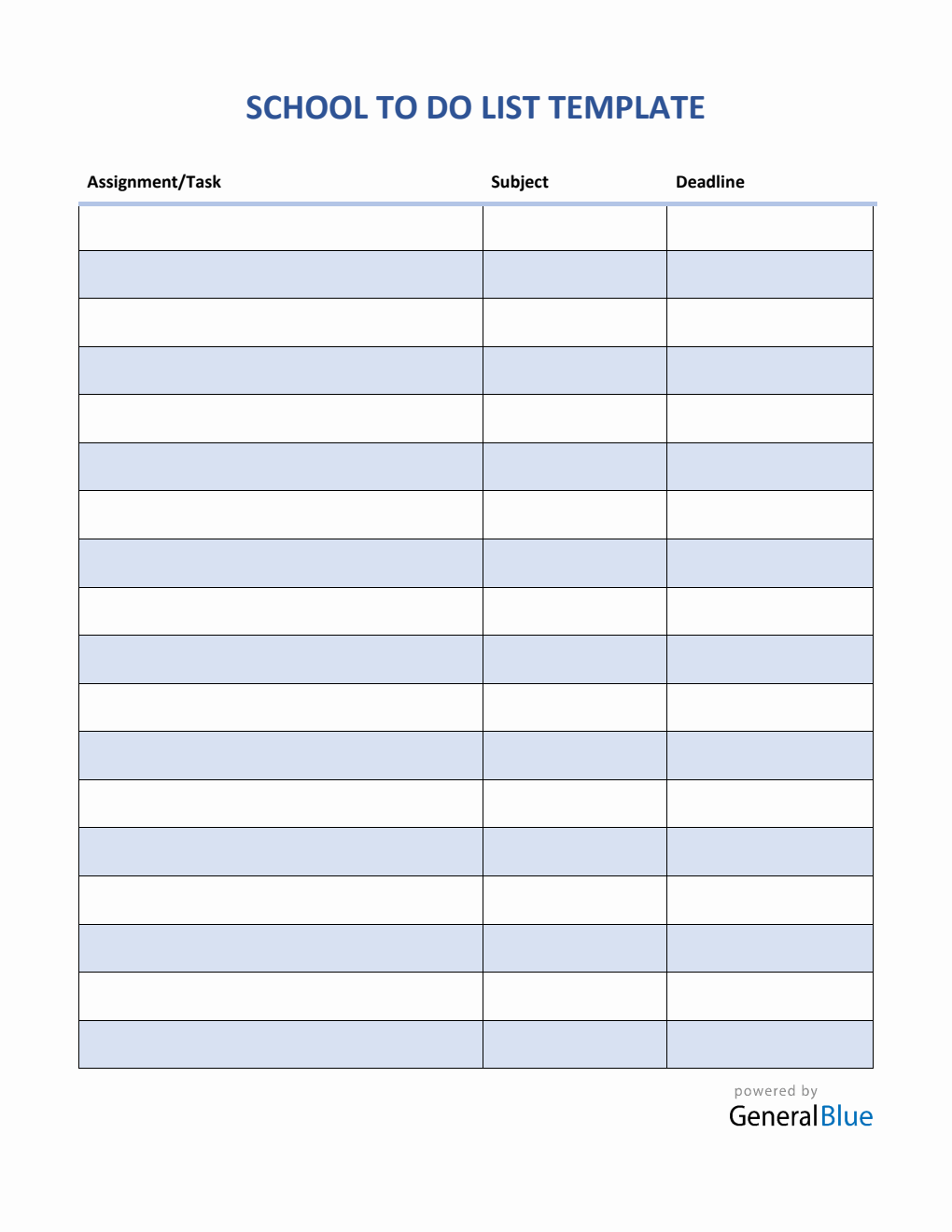 This school to do list template can be used to record all school-related tasks you need to complete at a certain period. This printable to do list template is perfect for those students who want to stay on track on school assignments, tasks, or activities.
To use, just fill out details on the blank sections provided. It has sections for the assignment/task, subject, and deadline. By using this class to do list template, you can easily identify which school tasks or assignments should you work on first. You can prioritize those tasks which have the earliest deadlines. With that, you can ensure a better performance at school.
Designed with simple features, you can easily customize this template. You can also use it as originally designed, however, if you want to redesign it, feel free to do so. This to do list template is editable, printable, and downloadable in Word.
For those who prefer a less colorful template, you can use the Word or PDF version of this template.