Appointment
Appointment
Word Templates
Simple Appointment Sheet Template in Word (Basic)
Get this Simple Appointment Sheet Template available in Word format, with a Basic design. The template can be edited, printed, or downloaded for free.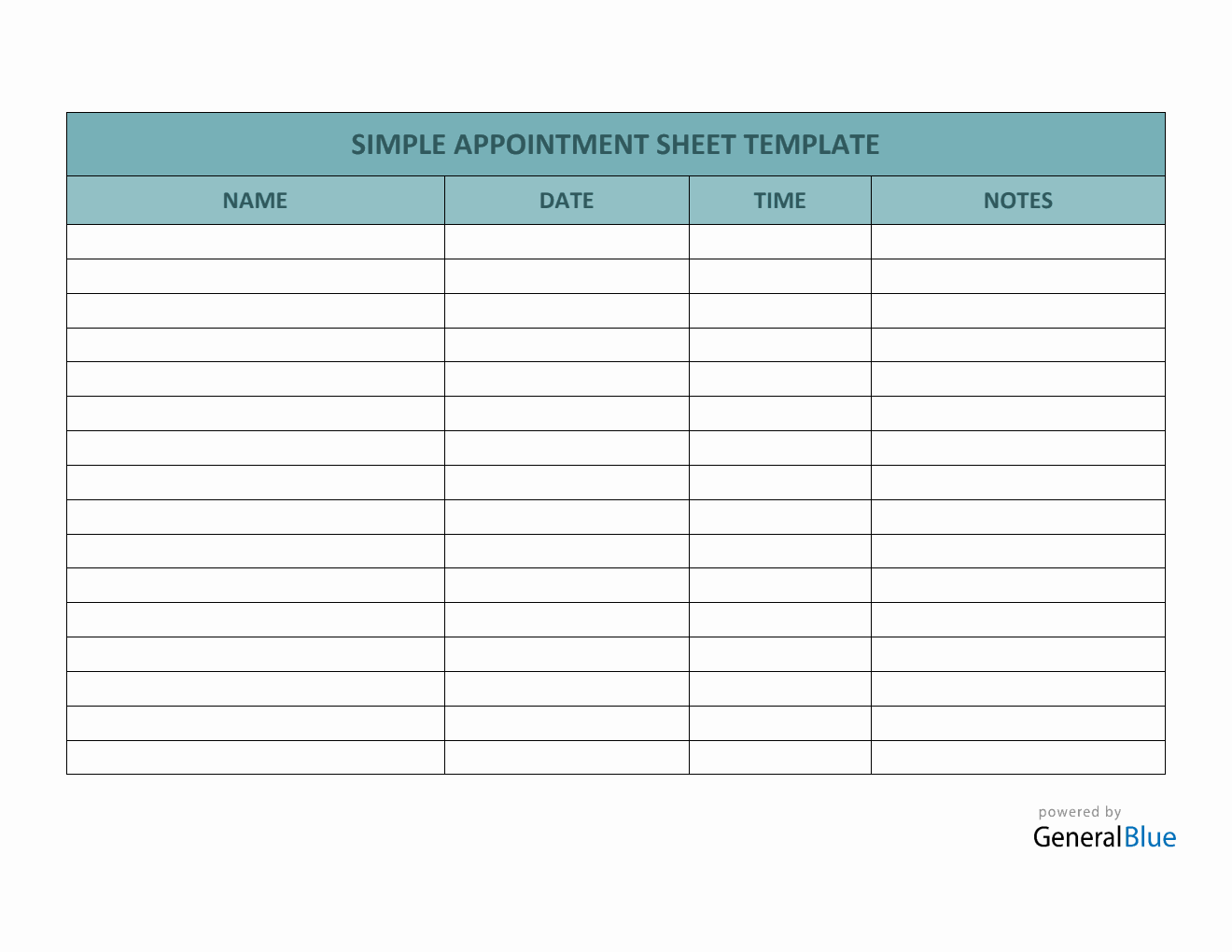 The Simple Appointment Sheet Template in Word can be used for multiple purposes. It can be used as an interview appointment sheet, client appointment sheet, or others. The template is designed to cover the most basic information including sections for the name, date, time, and notes (if there's any).
You can use this appointment sheet template in Basic design as a basic reference for creating your own appointment sheet, or you may use it in your office to keep records of people who visit your premises for a specific appointment.
Download this template now and customize it according to your needs. For those who are looking to print the appointment sheet directly, it is recommended to use the PDF version of this template.