Receipt
Invoice
Receipt
Invoice
Word Templates
Simple Receipt Template in Word (Blue)
Download this simple receipt template in a classic Blue design for free. It is editable, customizable, printable, and downloadable in Word.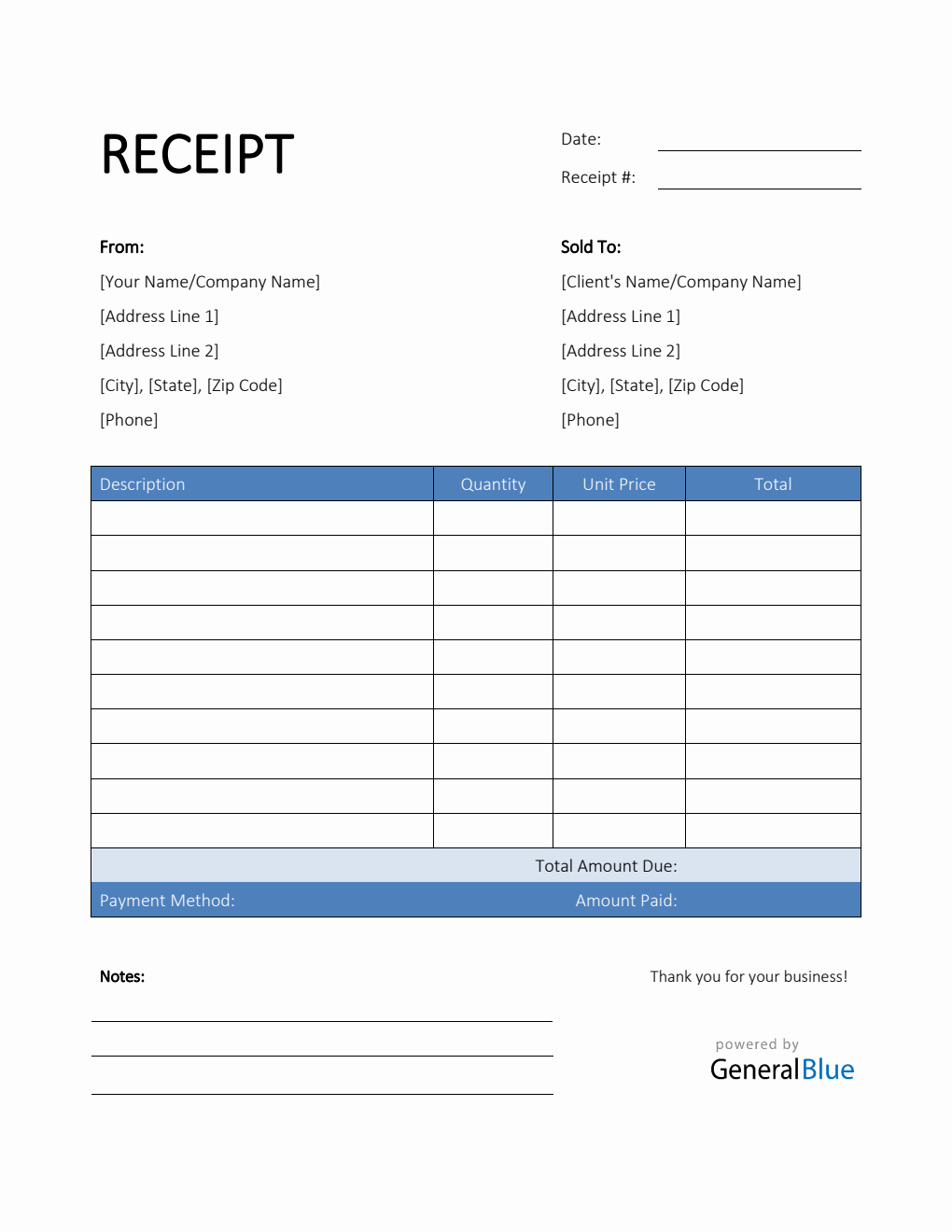 This receipt template Word works well in terms of recording total amount paid by the customer upon purchased of specific goods or services. It covers all the necessary information needed in a receipt.
To use, just fill out basic details on the sections provided. It has sections for the date, receipt #, seller's name and address, sold-to information (customer's name and address), description, quantity, unit price, total, total amount due, amount paid, and payment method. A section for comments is also provided at the lowermost part of the blank receipt for you to leave important notes or comments.
This printable receipt template in classic Blue design has simple features, making it easy to use or customize. It can be downloaded and edited in your phone, tablet, laptop, computer, or other devices.
Besides this simple receipt template, General Blue also provides other types of receipt templates which you can use to document your sales transactions. All receipt forms featured are free to use, edit, print, or download.