Small Business Budget Template in Excel (Colorful)
Download this small business budget template excel in Colorful design and start allocating your budget properly. It's free to use, edit, print, or download.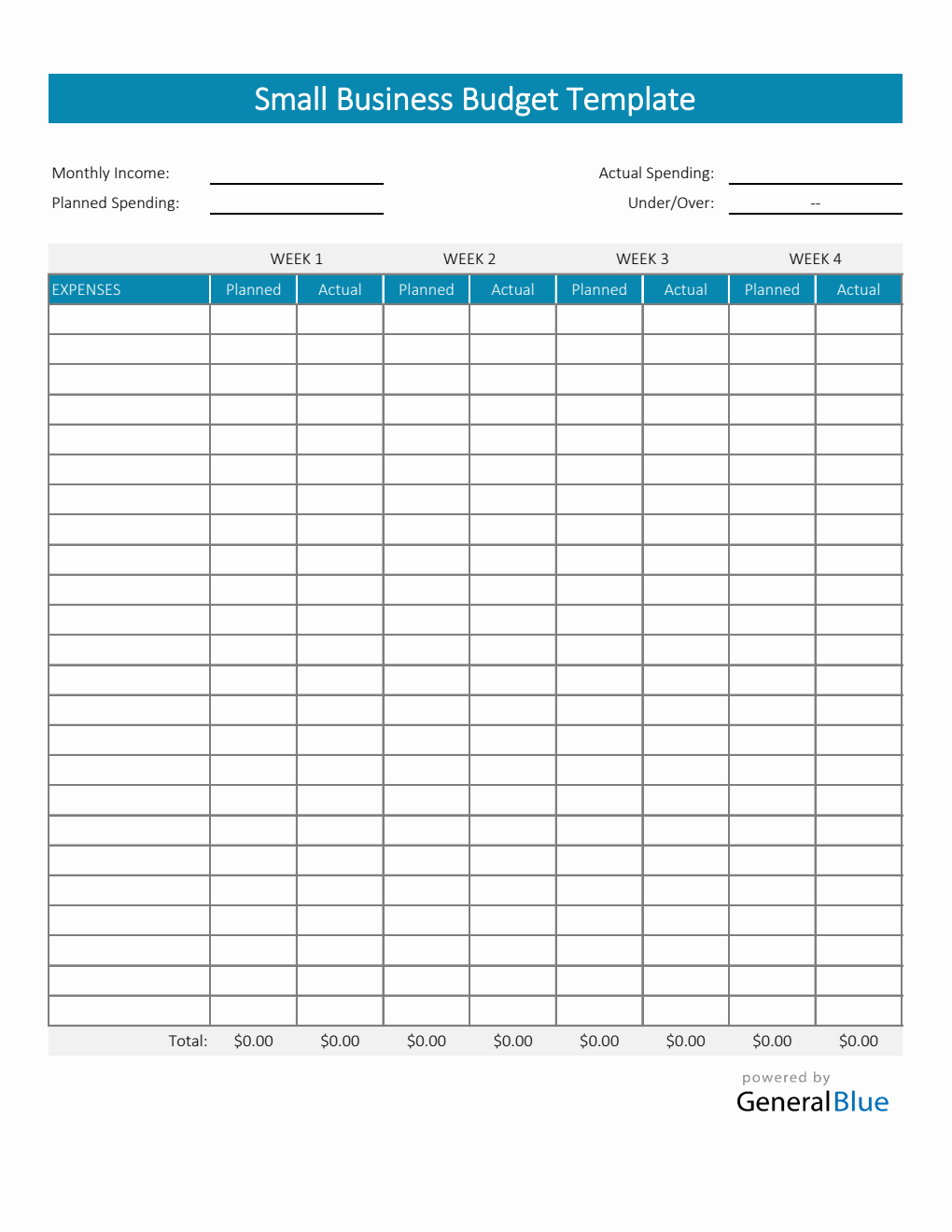 Having a business budget template offers numerous advantages most especially to small business owners. This business expenses excel template allows you to plan out your spending and allocate your budget properly. A business with proper budget handling ends up having more gains than losses.
This particular budget template in Excel features built-in formulas that calculates the total amount of planned and actual spending, in fact, the summary at the topmost section of this template automatically calculates the values of planned and actual spending which is derived from each expense item entered, hence avoiding errors.
If you're looking for a small business expenses template, you've come to the right page. Various expense sheet for small business are provided by General Blue which might be suitable for your business needs.
Print or download this Colorful income and expense spreadsheet for small business anytime. It features sections for the monthly income, planned spending, actual spending, under/over, and expenses.
---
Instructions:
Enter your business' monthly income. The first step when using this template is to identify how much your business is making per month.

List down your organization's expenses. This template is only a sample expense form therefore you have to manually list down your organization's expenses. From your operating expenses, utilities, office supplies, to any other expenses deemed necessary for your business.

Indicate the planned spending for each expense listed. For every expense listed above, its projected amount should also be indicated on the same row.

Enter your business' actual spending. To compare data, enter the actual amount spent for each expense listed. The template has formulas so calculations are autogenerated.

Review your business budget summary. A summary table is provided at the uppermost part so you can easily get an overview of how much your business is making and spending in a given period. The Under/Over section will give you information whether or not you have exceeded your planned budget.