Invoice
Customer Invoice
Us Invoice Template
Invoice
Customer Invoice
Us Invoice Template
Word Templates
U.S. Invoice Template in Word (Basic)
Easy to use simple invoice template with product descriptions, quantity, unit price, and totals. It's downloadable in Word, with Basic design.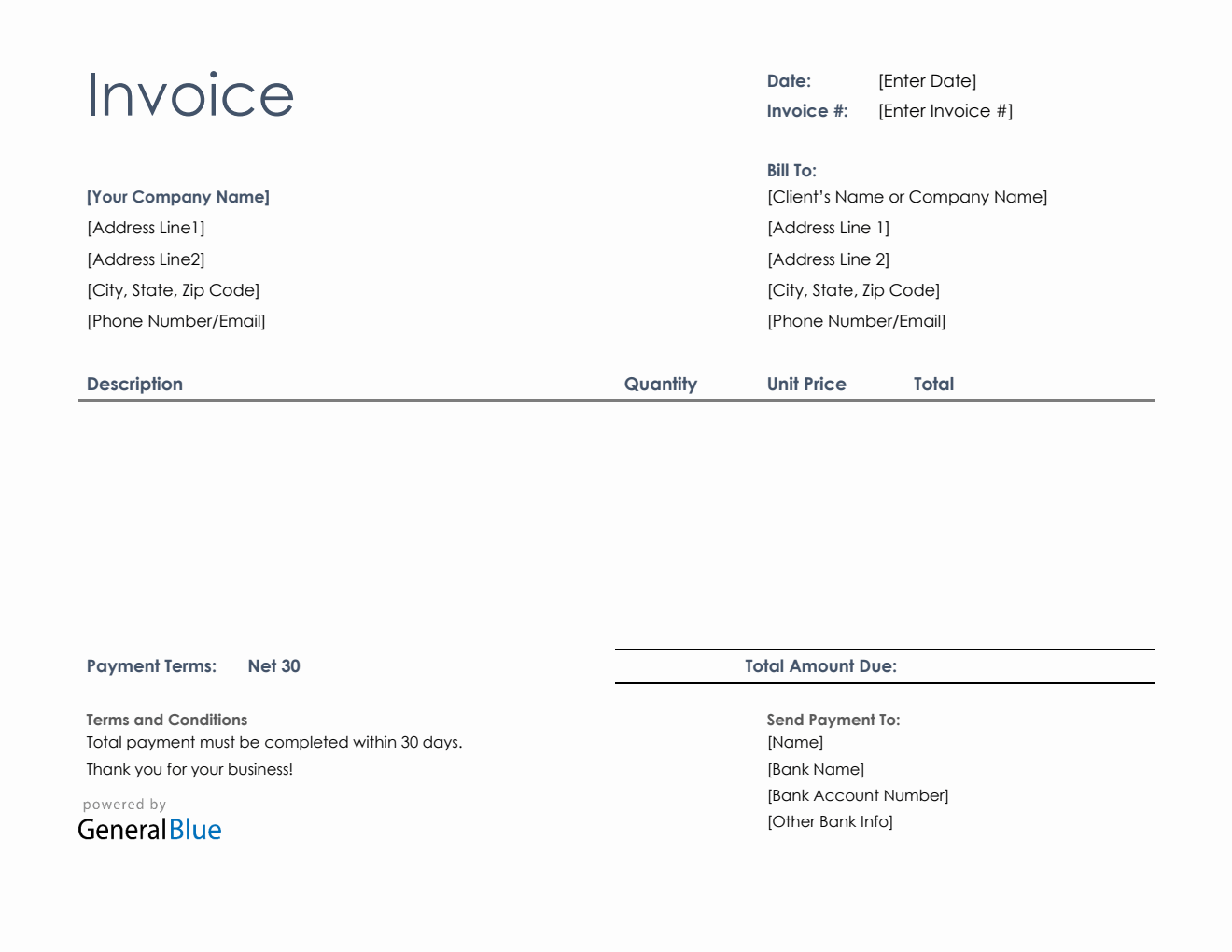 The invoice template in Basic design can help run a smooth business transaction between you and your clients. It allows you to easily calculate the invoice total of all products/services your business has sold. This template gives you clear details on how much your client owes your business.
To complete this free invoice template, just fill out details on the sections provided. Sections featured are very basic which includes the date, invoice #, where the invoice came from, bill-to address, description, quantity, unit price, total, total amount due, and payment terms. This invoice sample is also available in various formats and themes, therefore, you can select whatever design you prefer the most. You can download as many blank invoice templates as you want. All are free to edit, print, or download.
The invoice template Word is the perfect version to use for those looking for a simple US invoice. Since it's designed with light colors, you can save ink/toner when printing it out. Feel free to customize the template according to your business needs. You can even add rows/columns for additional information. You can also use this template as originally designed, or as reference for creating your own invoice format.
If you want an auto-calculated invoice, it is recommended to use the invoice template excel. It has built-in formulas allowing sections which need computations to auto-calculate.
Other Styles Available...