Weekly Overtime Sheet in PDF
Weekly Overtime Sheet in PDF is designed to track both the regular and overtime hours rendered at work. This template has easy-to-use features.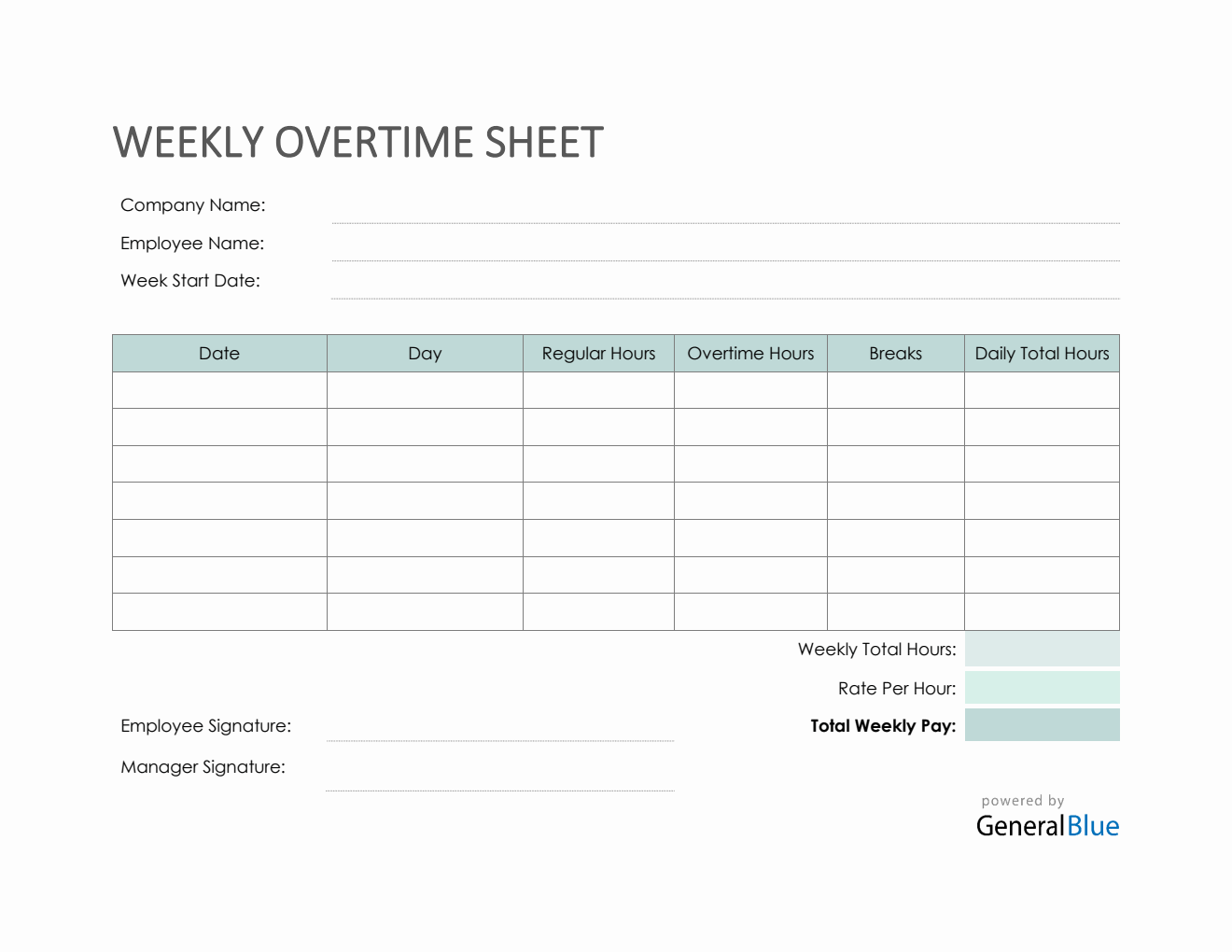 For tracking all the overtime hours you've rendered at work, you may use this Weekly Overtime Sheet. This template can be edited, printed, or downloaded in PDF format. It's free to use and can be customized easily.
To complete the template, just enter your company name, employee name, and the start date of your work week, along with your daily working hours. In terms of your working hours, just enter the regular hours rendered as well as the number of hours spent doing overtime. A section for Breaks is also featured on this form, however, these breaks are considered unpaid, thus, if your breaks are paid by your employer, you can just leave that field/column blank. Your Weekly Hours, Rate Per Hour, and Weekly Pay are also highlighted for you to easily track them.