Timesheet
Weekly Timesheet
Employee
Timesheet
Weekly Timesheet
Employee
Word Templates
Weekly Overtime Sheet in Word
Weekly overtime Word sheet is designed to track both the regular and overtime hours rendered by the employee. It has simple and easy-to-use features.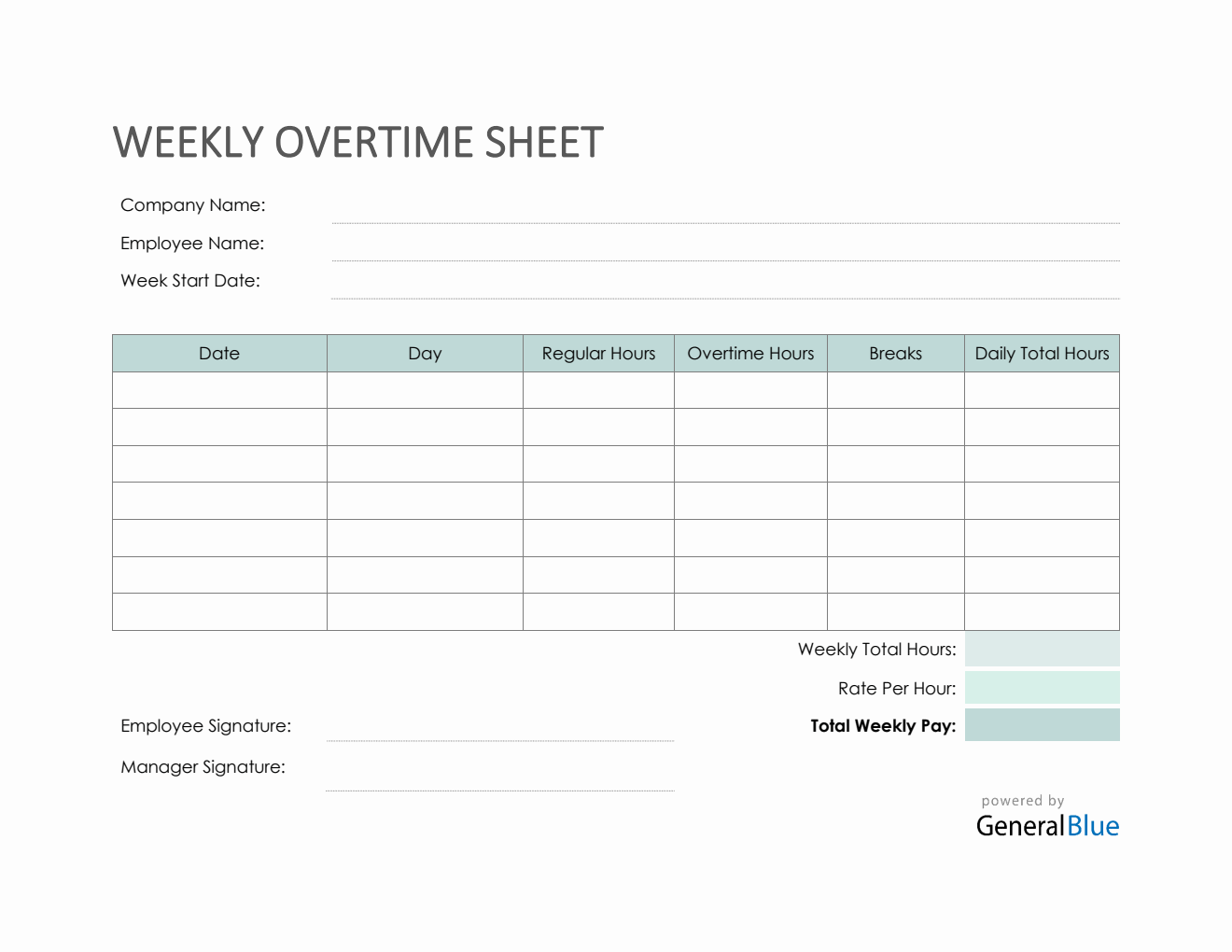 This free time card calculator with overtime tracks both the employee's regular and overtime hours. It's the perfect tool to use for tracking all the overtime hours rendered on top of the regular 8-hour work schedule.
Designed with basic features, this timesheet calculator with overtime is very easy to use. It has sections for the company name, employee name, week start date, date, day of week, regular hours, overtime hours, breaks, daily total hours, weekly total hours, rate per hour, and total weekly pay. The lowermost part of the template also displays a section where the employee and manager can affix their signatures for validation purposes.
To complete, just fill out details on the blank sections provided. With simple features, you can easily edit or customize this template. Additionally, this weekly overtime Word sheet also highlights color for the weekly total hours, rate per hour, and total weekly pay so you can easily track them.
For those looking for an auto-calculated timesheet, it is recommended to use the overtime excel sheet. It has formulas, so your total work hours are automatically calculated.