Planner
To Do List
Weekly Planner
Checklist
Planner
To Do List
Weekly Planner
Checklist
Word Templates
Weekly Task List Template in Word
Use this weekly task list template in tracking your weekly goals, tasks, or plans. This template can be edited, printed, or downloaded in Word format.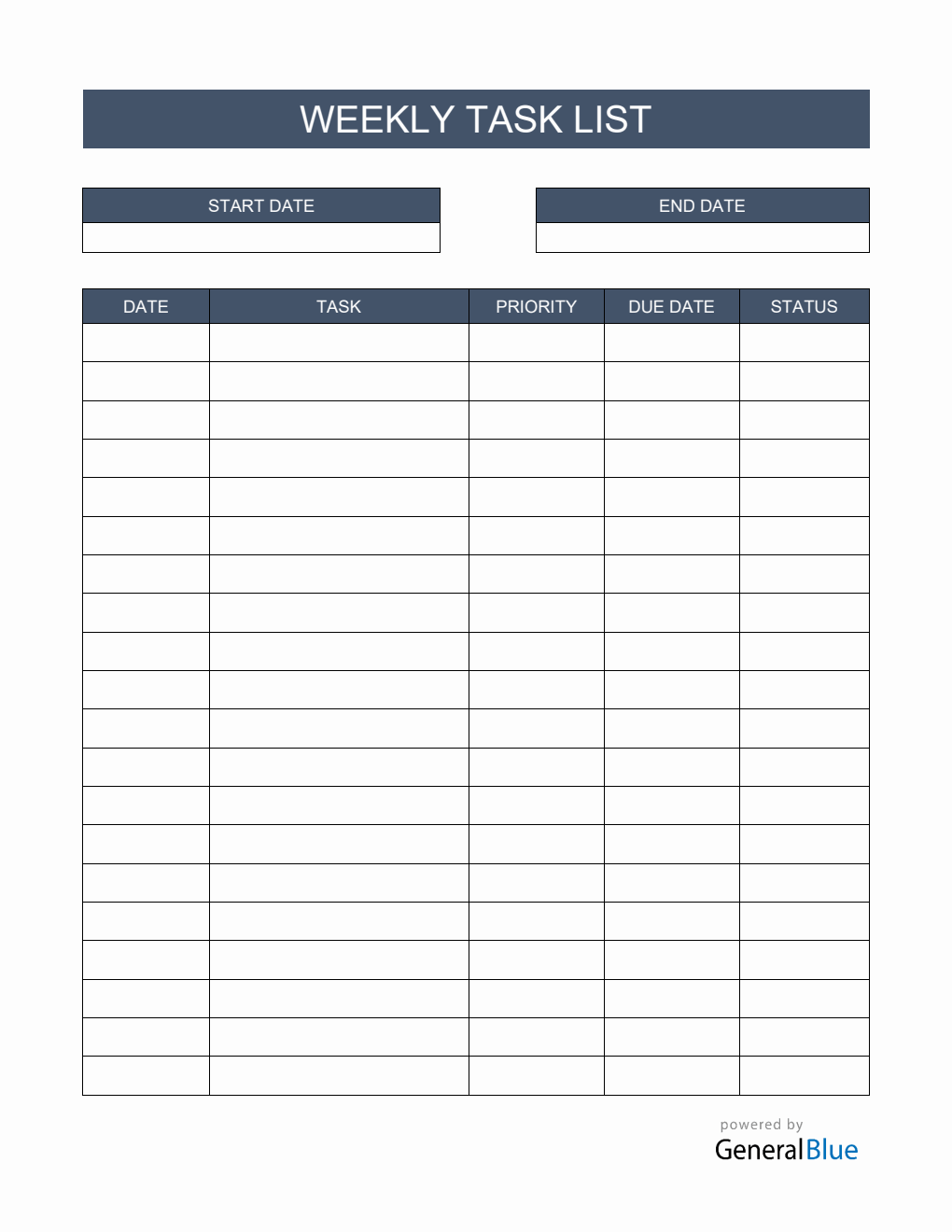 This weekly task list template Word can help you track all tasks you need to complete at the end of the week. It's free to edit, print, or download.
Complete this weekly task planner template by filling out details on the blank sections provided. It includes sections for the start date, end date, date, task, priority level of each task, due date, and status (whether or not the task has been completed).
By using this weekly to do list template, you can stay on track on all of your weekly tasks/plans. Since it has a column for the tasks' priority level, you can easily pick out which tasks should you give priority on. At the same time, with the templates status column, you can also identify which tasks have been completed and which ones should you work on next.
Use this weekly to do list printable to ensure all your weekly goals, tasks, or plans are carried out. It's also designed with simple features, making it easy to use or customize. You can customize the template according to your needs.
For those who prefer a less colorful weekly task template, you can use the Word or PDF version of this template.